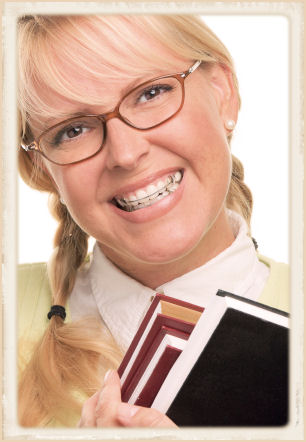 Recently, I had the pleasure of spending a holiday weekend with friends in their 70's.  My husband and I enjoyed their company immensely.  After the weekend, I found myself envying their active lifestyle.  They seemed to have the enthusiastic ability to go anywhere, hang out with anyone, and enjoy everything.  I know many younger couples who aren't as good company.
We are so fortunate to live in an era when older adults are more fit, more energetic and more active than ever before, but some people allow themselves to age before they need to. If I'm fortunate enough to live a long life, I'll be dyeing my hair an unnaturally youthful color and lamenting the fact that the fashions in the "juniors" department never used to be cut so small.  I can't help it, I come from a very long line of very vain people.  I hope to look as good as I can, for as long as possible, without appearing like an amnesiac who has forgotten her true age.
Don't misunderstand, I'm not crazy about looking  older, but I'm not interested  in trying to recapture my youth. There is plenty from my younger years I miss, but youth is largely over-rated.  With age comes many things that  threaten our health and well-being, but looking back on my younger years, I think I'm darned lucky to have survived.  By God's grace, I survived heartbreaks, angst, insecurities, stupidity, countless bad decisions and too many foolish risks.
I am very content with the age I am today, but have little enthusiasm for the "golden" years.  As I see it, if youth is Heaven and old age is Hell, I'm in chronological purgatory.  It's an awkward age, but I rather like it here, in this limbo between Forever 21 and AARP.  I'd be content to stay here forever, but unfortunately, I'll  soon be revisiting my past.  I'm going back to THE Awkward Age.
To go with the arms and legs that have always been a little too long for my body, his week I'm getting braces.  Which means, I'm just one bad haircut or acne outbreak away from puberty deja vu.  Braces are one of very few things I missed as a teen. Though braces are de rigueur for most teens today, when I was an adolescent they were reserved for families who could afford them or those whose dentitia was bad enough to mandate them.  Since I was in neither category, my dentist's best effort to straighten my teeth, without orthodontics, had to suffice.
I had considered braces a few years ago, because I'd never been completely satisfied with my smile, but as crazy as it sounds, seeing the computer-imaging of my face with a perfect smile, didn't seem like me.  My generous-sized Hispanic teeth, all aligned with perfection, was wasp-y and foreign.   On those computer-generated projections, I saw the smile I'd always dreamed of having, but I realized, I liked the one I had just as much. Unfortunately,whether or not we like it, our bodies are continually changing–including our teeth.  I had a couple issues in my mouth that continued to progress a little each year.  It was time to embrace a new smile in the hopes of having a happier mouth later on.  So…this week, I'll be joining the ranks of millions of adolescents with tin grins.
The preliminary phase of preparation for braces has been more uncomfortable than I'd imagined.  I wish I could feel more enthusiastic about the improvements the braces should bring, but right now, I'm just trying to enjoy a last hurrah with fresh vegetables.  While my teeth are lining up, like so many tin soldiers ready for inspection, I'll be missing chomping on juicy red apples, garden carrots, summer corn, crispy refreshing celery and delicious raw broccoli. Goodbye crunchy & chewy things, maybe we'll meet again when soup season comes.  At least I don't have to wear headgear.