Posts Tagged 'United States'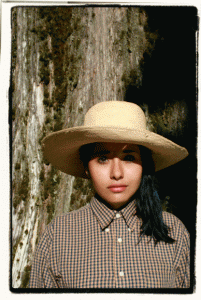 At least two dozen men are standing near the corner.  Some lean on a remnant of fence nearby, others squat in whatever shade they can find; their brown faces hopeful, as they stand their vigil.
Like all who drive this way, I see them each day.  Some prefer not to see them, they avert their eyes as they pass.  Others stare with contempt, because they are the illegals–the wetbacks.  When I see them, I am reminded of all who believe America to be a land of  achievable dreams.    It is likely that these men will bring with them the next generation of Americans.  Like millions before them, they have come here in search of a better life.  They are intrepid individuals who have taken great risks, leaving the familiar for the unknown.
If we have contempt for the men of our own nation who refuse to support their families; how then can we then also have contempt for these men who risk everything to support theirs?  They are fathers, sons and brothers doing whatever they can to provide money for their families at home.
We as smug Americans, seem to have forgotten our own stories.  If we do not recognize the dignity of these men, it is because we have forgotten who we are.  Waiting on a street corner, they have lost their identities.  They are simply "illegals", but each has a name and a story.  Among their stories, you might remember your own.
When I see these men, I am reminded of my own immigrant ancestors.  They came from many nations.  Some came from Europe, others from Mexico.  My grandfather would have been disdained as a "wetback".  He came to The United States fleeing the unrest of his country during The  Mexican Revolution.   I wonder what would have been said of him if he'd been standing on a corner hoping to earn a day's wage.
His clothes were probably shabby, for he'd crossed states the size of Texas to enter this country.  He, with his young bride and small child walked with all their belongings for days in hopes of finding a new life.   His clothes would have given no clues to his identity.  In his new town, he was just another "wetback".
He probably wore a hat–one could hardly cross a harsh desert without a decent hat.  In Mexico, he'd once owned a fine  hat with his name in letters of pure silver.   Seeing it, others thought perhaps he was a bandit to have a hat of such quality, but in fact it had been a gift to him from his boss at the silver mines.  As a young man he had went to the mines seeking work, but because he was educated and industrious, he soon became a foreman.   Even in that fine hat, he would have looked like a foreigner, it is unlikely anyone would have thought him worthy of esteem.   He probably sold the hat to get money for the long trip north, because in his new home he wore no such hat.
Standing on a street corner, would have anyone have been able to know his morals or his values?   In his church he was a deacon–a man devoted to religious study and prayer.  In his community, he was known to be a fair and judicious man, for after leaving the mine, he was appointed a justice in his city.   I suppose, if any had seen him on the street corner, they would have seen nothing more than a lawbreaker.
Coming to America did not mean an end to his struggles.   He soon discovered the promised land sometimes has trouble making good on its' promises.  His quest for a better life in American yielded discrimination and poverty.  He died before he was able to enjoy a better life–but he had not failed in making a better life for his family.  In America his children were educated.  They would grow up without fear of government oppression or civil unrest.   In their lifetimes, they were  able to achieve better lives than my grandfather could have ever hoped for.
For all his hardships, the generations that followed have reaped the benefits.  This humbles me because I have gained all  he never had.   His story fills me with respect and admiration for any individual who sacrifices his wellbeing for the benefit of others.  On the street corners where the men gather seeking work, others may see "wetbacks", I see everything that is great about this country.
Deb's Note: Our country faces  a very controversial issue, because our state and federal governments have not succeeded in controlling our borders.  Arizona has taken a measure to try to better deal with the problem that has  caused its own citizens to be outraged by the implications.  I believe in the sovereignty of this country, including our laws and borders.  I also believe in the need for REAL law enforcement.   I take no issue with Arizona's policy nor the people who oppose it, but with immigration at the forefront of  our political discussions, it is important we remember the dignity of  some of the individuals in the mix.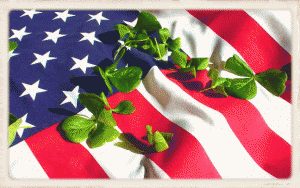 Hamburgers.
Hot dogs.
Pizza.
Spaghetti.
Tacos, nachos, ramen,  and egg rolls, these foods are nearly as American as apple pie.
Truly, what could be more American???
The pot on the stove, which contains beef simmering in Guinness Stout,  provides an answer.
Cooking corned beef and cabbage on St. Patrick's day feels like a very Irish thing to do,  and today, I AM Irish. I am every bit as Irish as that deliciously savory brisket.
Impressed? You might be, unless you are one of the few who realizes that corned beef is no more Irish, than hot dogs are American.
Irish immigrants to America,would have preferred salty Irish-bacon with their cabbage, but in their new country, there was none to be found.  For this reason, they substituted corned beef–a traditionally prepared food of Jewish Americans. That is how, ironically,this Kosher meat, became traditional fare for a Catholic holy day.  Knowing this, you may add corned beef to the list above of foreign-born foods, that Americans have incorporated into our cultural composite.
Only in America!
AMERICA!
It's a great nation, but even great nations have failings.  When the Irish began immigrating to America during the potato famine, they hoped to find freedom and economic opportunity in their new country.  Sadly, instead, they often encountered unmerited prejudice and contempt. This didn't stop them from becoming citizens or working to build and become part of this country.
As they joined and changed the American mix, the small-minded who had forgotten their own foreign-born roots, had no choice but to accept, and eventually embrace, the newest Americans. Those Irish immigrants were becoming part of  us.  As they became Americans, their food and culture became part of American tradition.
Other new immigrants faced similar hostilities. The Italians, the Japanese, the Germans, and others were also targets of unfair racial bias.  Undeterred, they became Americans. It didn't happen easily or immediately, but they became us.  It is exactly what the founding fathers imagined and intended.
That's rich.
That's civil righteous!
It's America, and it's a great country!
America is a nation like no other nation, because of its people.
E Pluribus Unum.  Out of many, one.
Somewhere in school they taught this. For those who have yet to grasp the subtle nuances of the Latin, let me paraphrase.   It means that on St. Patrick's Day, we are all Irish; on Cinco de Mayo, we are all Mexican.  It means we eat pizza, hamburgers, and egg rolls, as if they were born in the U.S.A.  It means we forget these  foods came here with people from other countries, because those people are no longer foreigners, they are us.
With this in mind, may I suggest, tonight is a night to celebrate?  In fact, as part of the celebration, forget the pinching and opt for kissing. Don't waste time looking for a Blarney Stone, or someone wearing a t-shirt with a "Kiss Me" directive,  just kiss somebody.  Anybody. Kiss someone who is Asian, Black or Hispanic.  Kiss anyone American,  because tonight, every American is Irish.
Here is a kiss for you!   Happy St. Patrick's Day.

Deb's Note: If you are one of the unfortunate souls who has contempt for this country, it is only a matter of time before my love of country will annoy you.  Now, you've been warned.  Gloating about what a great country we live in?  wrapping myself in the Declaration of Independence or the constitution?  It isn't the first time, it won't be the last.   Kiss me I'm an American!