Overheard from an 8-year old: "Snooki? I think that's short for Sun-burnt cookie."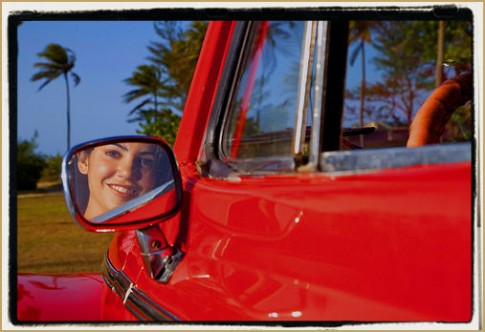 When it comes to summer sun and fun, it's all about skin and thin.  Preparing for vacations means striving to eat less, do more and get a some color, before the body's summertime debut.  Before you embark on efforts to get ready for swimsuit season, ask yourself where you'd want to go–not on vacation, but in the next five, ten or 20 years.
You can fake-bake in a tanning bed, but while the tan is temporary, the effects on the skin are not.  Today's California tan could turn you into a California raisin in a few years.  In addition to premature aging, excessive exposure to ultraviolet radiation increases the risk of developing melanomas, cataracts and can even suppress immune function.  The World Health Organization now considers ultraviolet rays to be a significant cancer risk–like smoking.
There are now a number of excellent tan-in-a-can products, but self-tanners do not protect the skin from the harmful effects of the sun.  Even with a tan, moisturizers and sunscreen are vital for protecting the skin.  Wearing sunscreen is one of the simplest things you can do to protect your skin from aging.  If you wear make-up, consider using an under make-up moisturizer with a good SPF.  It's an excellent practice all year long, but even more so during the seasons when we spend more time outdoors.
Readers, certainly you already know the dangers of tanning, but there there comes a time when you will either look at a friend and wish you looked as good, or be thankful you don't look as old.  Your good friends will say you look great, your best friends will convince you that you haven't aged a bit, but mirrors are not friends, they will tell the truth.
It would probably surprise the Beloved Soul Mate to learn we share a bathroom counter.  The poor gent hasn't seen ours in years, because it is well hidden under an unnecessary clutter of necessary stuff–like moisturizers and sunscreen.  Fortunately, we have our own sinks and mirrors and for some time, I have thought about personalizing the mirrors on our respective medicine cabinets, with little avisos like those on my car mirrors.  One mirror would say "Objects in the mirror are older than they appear", the other "Objects in the mirror are younger than they appear".  I'm not saying who gets which message, but I will tell you one of us never leaves the house without sunscreen.
FOR MORE information visit:
http://www.aad.org/media-resources/stats-and-facts/prevention-and-care/indoor-tanning