Posts Tagged 'Rugged Individualism'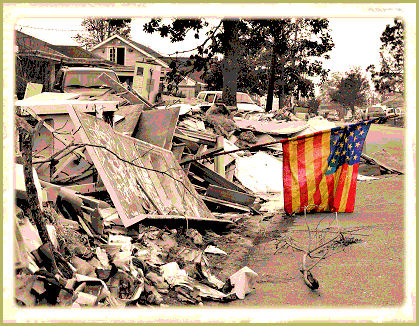 Heard the one about the guy who died during a threesome?
The punch line isn't funny, unless you enjoy a sucker punch to the great American gut. The wife of the late William Martinez, was not involved in the frolic that lead to her husband's demise, but while he was out (presumably) enjoying novelty sex, she was on the verge of becoming a multi-millionaire. Sour grapes, or survival of the fittest, Mrs. Martinez,  sued the husband's cardiologist for failing to warn Mr. Martinez to avoid strenuous activity.
The cardiologist who had seen Martinez, ordered a stress-test, but poor Willie died before test day.  Even though he was smart enough to seek medical attention for his recurrent chest pains, we are to believe the bum with the bum heart wasn't smart enough to know he was at risk. The jury awarded a judgment worth three million dollars. Time will tell whether Mrs. Martinez, will ever collect more than ninety-eight cents, after lawyers fees, appeals and all, but even so, while this guy was out having sex with people he wasn't married too, she won a jackpot prize from the the stupidity lottery.
America, what a country!
Built with rugged individualism, Yankee ingenuity, hard work, vision and resilience, yet, it would seem the land of the free and the brave, is becoming the home of the weak and whiny.  Thank God for government programs, because The American Spirit is on disability, and the American Dream is on life support. ( Though I would venture, single payer healthcare will eventually pull the plug on The American Dream, when its costs outweigh its usefulness.)
Younger Americans may believe that "rugged individualism" is Johnny Depp's quirkiness, or Steven Tyler's distinctive flair, but there was a time when "rugged individualism" was understood as the ability of individuals to succeed with  minimal assistance from the government. Now, Americans believe it is government's job to eliminate hardship and risk from our lives.  Even the idea of individualism has become peculiarly murky in our society.
There are still those who seek to be unique in a sea of clones, but not even those with tattoos, piercings, and lollipop hair colors stand out, when what was once edgy becomes passé.  In a brand-conscious consumerist society, instead of going against the flow, we mimic others.  We follow trends, as if being on the front of a trend makes us a courageous leader, instead of a follower.  To set ourselves apart, we buy the latest and best homes, autos, electronics and clothes. Sadly, this has made us a people who are defined more by what we display, than what we believe. The number of foreclosures and bankruptcies, indicate it is more than our bank accounts which are empty.
We blame corporations for the high cost of living, and government for high unemployment.  Hardly a day passes, we don't hear of the crisis in American education.  We continue to spend more, but get less. Experts tell us that without the latest computer technologies, our children won't be able to compete in the modern world. By this logic, our kids should already be smarter than Stephen Hawking, because almost every kid has a cell phone with computing power greater than those of the computers used to guide the Apollo missions.  A world of information, countless apps, and lighting fast computer power at their fingertips, yet the only thing we have to show for it, is the development of a more efficient truncated English, mastery of angry bird warfare and countless instagram photos.
It would seem that the artificial intelligence that powers computers has replaced common sense, and "smart"  phones have replaced Yankee Ingenuity (the once necessary resourcefulness of early Americans, who had to improvise to solve problems with limited resources).   As primitive as their lives were, they now seem light-years ahead of us.  Our modern "educated" America, has become so dumb and/or greedy, as to require even the most common items to be labeled as if they were new and dangerous inventions. The wrapper on my fast-food "Hot Apple Pie" and the accompanying coffee cup  both warn "contents may be hot", which is sort of what I'd expected.  Used to be we didn't need instructions on bars of soap, NOR warnings not to eat them.  We were smart enough we didn't need boldface type to tell us not to use a toaster in the bathtub, and even bad parents were smart enough not to be confused as to whether or not a plastic bag was a toy.
Of course, should you knowingly or unknowingly be stupid, there is a remedy. You won't even need to be smart enough to read a phone book to get in touch with a lawyer who is willing to come to your aid.  Just lay on your couch watching TV, and eventually, some helpful personal injury attorney's number will be imprinted in your brain.  Dial the number and he or she will assure you, stupidity can be treated with a big green Band-Aid–AKA MONEY.
So much for hard work, because lucrative lawsuits are now viewed by many as an alternative to working.  Our courtrooms are clogged with greedy, groundless lawsuits and opportunistic lawyers with questionable ethics. The courts,  once established to uphold  justice, are used by many (often the least deserving) to make money.   The first Americans, who came here because they didn't want to be victims, have been replaced by Americans who do.
The hands-down award-winning poster child for the emerging victim class is Stanley Thornton Jr., who collects Social Security disability benefits for a condition known as paraphilic infantilism.  For those who have yet to figure out how to make a million in a courtroom, this term translates to "grown-up who lives his life as a baby"– complete with diapers and a nanny. His condition has a name, but it is also fairly representative a large segment of society which simply refuses to grow-up.
We are all victims.  As Peter McWilliams said, the definition of a victim is "a person to whom life happens."
At some point we're supposed to get up and get on with our lives.  We may be victims at times, but if we choose not to move forward, then we become volunteers.
So much for American resilience, because we have been groomed to expect the government to lick our wounds, apologize when we're offended, meet our needs and solve our problems.
There was a time when those who were forced to rely on government assistance were embarrassed, at not being able to provide for themselves.  Now, many are angry that the government doesn't have more to give.  Gone are the poor houses, soup kitchens and relief societies–because the government has made poverty a business, in which nobody profits.  The shame once associated with poverty, has been replaced by a sense of entitlement.
The incentive to work hard has been diminished for those at the bottom and the top.  The poor no longer need to work, because the government will send checks to them for staying  home. The middle and upper classes, are punished for working, because the government takes more and more from them.  Those who could take care of themselves, wonder why they would.  Those who do take care of themselves, wonder why they should.
Our country was a Super-Power, leading the world in economics, business and innovation.   Even those who didn't go to college  were smart enough to make something of their lives,  Sadly, now children of middle & upper middle class families, are occupying Wall Street, campaigning against everything that feels unfair.  Once, we the people aspired to success, now our people have contempt for it.  So much for progress, the only thing we've produced is a nation of whiners, takers and ninnies.
Only half a century ago, a Democratic president with a vision, admonished us "Ask not what your country can do for you – ask what you can do for your country"  That country and its vision changed. Perhaps it is time to shorten the inscription on The Statue of Liberty from "Give me your tired, your poor, your huddled masses yearning to be free" to simply "Give me."