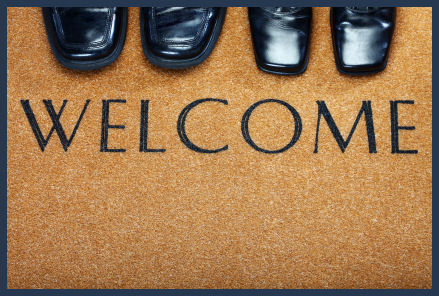 In the time since I began de blog, I've gotten some things WRONG!
After my very first post, a retraction was necessary because I wrote something I believed to be true and later realized I was wrong.
I reviewed a new toothpaste unfavorably, but after finishing the entire can, I'm wondering how I lived without Aqua-Fresh Iso Active.
Hopefully three is the charm, because if I keep getting stuff wrong, I'll be too busy retracting, to blog.
So, here's the latest in my ongoing series of mistakes.
I wrote about whether or not men find "bitchy" women attractive.
Shortly thereafter, I was in a bookstore and saw a book devoted to this subject.  I had to buy it.
After 20 years married and the years before of dating, I thought I understood men.  This book has changed my outlook.  Some of the conclusions in the book,  were ones I'd reached on my own, but there were many which convinced me I've been wrong, wrong, wrong.
Over the years, I'd realized many women keep their men trained like circus poodles.  Their "best friends" were drooling, fawning men who would would sit, stay, beg, play dead and jump through hoops.  I admit I was jealous of  how well their "best friends" were trained, but I suspected the trainers had "whipped" those dawgs. Personally I always preferred my dawg off the leash.   Appearing to have been been neutered, the men seemed to have lost their will, and the women seemed manipulative.
Women are barely women, when they realize how easily men are manipulated.  We're just smart that way.  I'm smart enough to be a genuine man puppeteer, but that never appealed to me.  Breaking the spirit of one's companion for one's own gain, seems like a sure way to cultivate a three-ring circus of resentment.  Isn't the point of a relationship among well-adjusted equals respect, honesty, and autonomy?
The problem is, it's too easy to take each other for granted.  Relationships make us lazy.  Most take what is freely given and rarely give more than what is required.  I never made many demands, so few demands were met.  Without a honey-do list, Honey didn't know what I wished he'd do.  There were things I should have asked for,  but I didn't want to have to ask.
According to Why Men Love Bitches: From Doormat to Dreamgirl, by Sherry Argov:
Bitchy = Dreamgirl.  Nice = Doormat.
Could someone please tell me if it says WELCOME on my back????
Deb's Note: The author uses the term "Bitchy" to describe behavior which really isn't very "bitchy".  The book is devoted to giving women an idea of what kinds of things most of us do, that cause men to walk all over us like doormats.  I highly recommend it for any woman dating or married who feels she isn't getting the kind of respect or admiration she deserves.  It may not make you want to get out the riding crop, but it might help you gain more respect.

Why Men Love Bitches: From Doormat to Dreamgirl - A Woman's Guide to Holding Her Own in a Relationship by Sherry Argov (Adams Media)