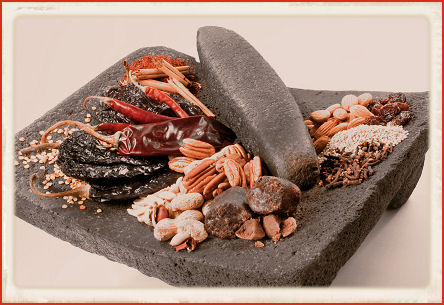 For those in the U.S. who will celebrate Cinco de Mayo today, sharing this seemed appropriate.
This little tune comes from a nice little gal from Minnesota–and/or Oaxaca.  Lila Downs is on the top half of my list of favorite singers.  (A nice American gal of Scottish & Mexican descent, like myself–a killer combo!)
This song is about the preparation of a mole–a dish made by grinding and mixing together many very different ingredients.  One of the best known moles is the mole poblano that comes from Puebla–the site of the famous battle commemorated today, and one of the reasons this song is appropriate for today.
Cinco de Mayo is not Mexican Independence day.  The holiday commemorates a specific military victory–a "mouse that roared" victory.  I am convinced Cinco de Mayo is at least as at least as popular in The United States, as it is in Mexico, which is  ironic considering most Americans are more familiar with Cinco de Mayo, than with celebrations of our own significant military victories–such as Armistice day or VJ Day.
That aside, it is a good day to remember that we are one nation of many peoples.  A mix–or a mole.  This country often roasts and grinds the newly arrived, but eventually they become part of the mix.