Posts Tagged 'oral fixation'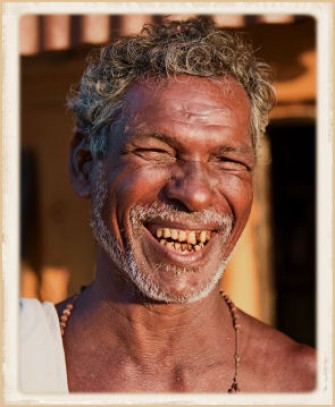 Water pressure issues required a house call from the utility company.  The serviceman was a 40-something.  He was well-built, handsome and had dreamy green eyes, but when he left the thing my girlfriend & I couldn't stop talking about was his teeth.  His mouth was full of uncommonly white teeth, a study in symmetry, surpassed only by the sincerity of the way he showed them.
Everyone finds certain traits appealing.  I have a weakness for a good smile.  Always have.  Back in college, on those odd occasions (like Sadie Hawkins Day) when I had to ask a guy for a date, I always chose the guy with the nice smile.  I didn't realize it back  then, but it was a smart move, as those who smile are generally better company.
I wrote about teeth several months ago, and have sometimes regretted it. (Oral Fixation) Since that post, some of my guy friends have become apologetic about their teeth. I love good teeth, but also realize everyone isn't lucky enough to have them.  Many factors can prevent us from having the smile we'd like, but because a pleasant smile is about so much more than just teeth, even those with imperfect teeth, can have a charming smile.
A few years ago, a change in my outlook caused me to start smiling more.  It wasn't anything I did intentionally, but as I evolved into a "smiler", I realized the impact. Smiling does more than change one's expression, it changes one's life.
I started paying more attention to others who smile.  During that time, I learned things. People who smile look younger and age better. (Smile lines are much more pleasant, than frown lines on a mature face.) People who smile are perceived to be more friendly, approachable and likeable. Smiling makes it easier to meet people and/or make friends. Smiling alters the voice,  making us sound more animated and pleasant. When we smile, the body reacts with a mood-enhancing effect. In other words, smiling makes us happier.
Recently, my mood & personality were feeling flat, and I couldn't figure out why.  It was hot & humid, but not enough to sap my energy.  I wasn't tired or stressed. Everything around me was great, yet, I was feeling very blah.  Then it hit me–it was the braces. All the new stuff in my mouth had made smiling less natural.  I didn't feel myself, because I hadn't been smiling as much.
It might seem insignificant, but to those who recognize the complicated mind/body connection, it's hugely significant.  I started to think about the biology of the smile as the subject of a blog post.  Writing that post would require delving into the science of stuff that isn't fully understood.  So I turned to the guys at The Perfect Male Blog for help.  They expertly decipher the science & psychology of behavior on their blog.  Fortunately, they were kind enough to agree to write about this topic for de blog.  This made me so happy, I almost forgot about the braces.
Deb's Note: I am in love with The Perfect Male Blog.   The Perfect Male's perspective is a perfect compliment to the imperfect female's perspective as given on de blog. Just as de blog attracts many male readers, The Perfect Male Blog, though written for men, is great reading for women too.  I am sure you'll agree when The Perfect Male visits de blog next week.  Check out their site and be sure not to miss their take on smiling, next week on de blog.