A friend is one of the nicest things to have, and one of the best things to be.  ~ Douglas Pagels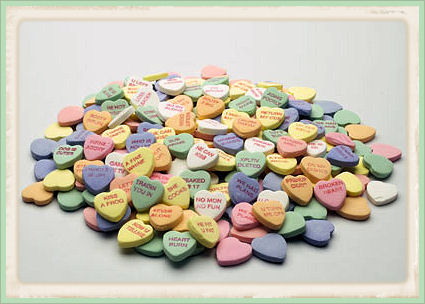 Valentine's Day has come and gone again.  Upon learning Valentine's Day was being replaced in some school districts by "Friendship Day" and by adults with the alternative Singles Awareness Day (S.A.D.) I was wondering if romance had finally become politically incorrect. Both sounded as desperately over-reaching as comforting a childless teacher by telling her she's lucky to have lots of children, or  complimenting a fat girl on her pretty face.
Out of context, these new traditions sounded like affirmative action for the forlorn.  Lord knows, romance is often  over-rated and under-practiced, but the doom of humanity seemed inevitable, if society was ready to raise frowning-eyebrows on this most basic life pursuit. As it turns out, instead of being antithetical to romantic relationships, these celebrations that might actually serve to promote them.
Most of us don't need a therapist, as much as a friend to be silly with.  ~Robert Brault
Friendship Day?  I'm all for it. The ability to make and sustain friendships is integral to enjoying others. Without friendship, even the most exciting relationships often fail.  Though most of us realize the importance of friendships, we don't always take the time to develop them.  Even though we want our significant other to be our best friend, we act as if friendships are spontaneous occurrences, which develop without being cultivated, but more romances are born out of friendships, than vice verse.  If friendships seem easier than romantic relationships, perhaps it is because we approach them differently.
Friendships provide us a context for being comfortable with ourselves. Unlike dating, they are low-pressure. Our earliest playground bonds are built on commonalities, confidences, comaraderie, and companionship–the same things that make for satisfying adult relationships. The tendency to be lured by the external attractions of a potential romantic partner, make all too easy for one to romanticize someone they hardly know, or with whom they have little in common.  Sadly, relationships based only on sizzle, usually fizzle. Read the rest of this entry »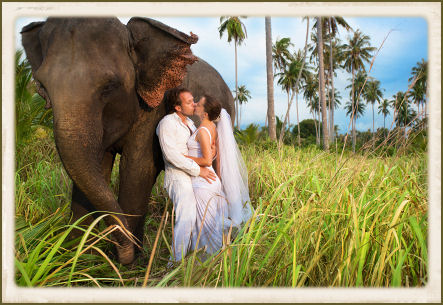 June is over, without a single wedding invite.
There is a decade when most of the weddings you attend are those of your friends. Next, comes the decade when most of the weddings you're invited to are remarriages of some of those same friends. Eventually you enter the decade in which the wedding invitations are from  those same friends' children.
Weddings are always the same, and always different.   They are a particularly good exhibition of a couple's tastes and  personality.  Traditional vows are often replaced with something custom-suited to the couple.  From not-a-dry-eye-in-the-house prose to incomprehensible secret messages, wedding vows take many forms.
The most profoundly witty & sincere vows I've heard, were pronounced recently at the wedding, of a girlfriend, who has made her living as a very successful radio personality. She and her husband had written their own vows. She didn't know what he would say. He didn't know what she would say.
The groom read his sincerest thoughts with palpable emotion. The bride and all those assembled were clearly touched by his verbal declaration of love for her.  Then came the response of a woman who is rarely, if ever at a loss for words. There are times when one doesn't need to say much to have said it all, and this was one such time. She said just three little words.
Never  before had those three little words had more depth than on that day. In a voice frail with emotions, she simply said, "What he said.".
I doubt the groom missed hearing romantic bromides or pledges of undying devotion, because on their wedding day, she clearly wanted him to star in their show.  To those who know the bride, there was something hugely significant in a radio host who passed up the opportunity to take over the microphone.  Another bride might have been tempted to upstage her groom, but not this one.  There were no promises to love, honor or obey, but there was no doubt about their commitment to each other.  As with most wedding ceremonies, they wed believing in happily every after.
To those who have been married a while, the words uttered on the wedding day become vague memories. We may remember what we imagined our future would bring, or how we felt, but it is unlikely we remember the words said. No matter what kind of words were said on the wedding day, it is usually the case, that both partners are so enamored of one another,they are committed to making the other one happy.  On that day, we believe we are the best person for them, and they for us.  We believe they will be happier with us than with anyone else.
Day-to-day-living has a way of redefining marriage.  The once perfect rapport we once enjoyed with the fiancé, becomes flawed…the easy lovin', becomes harder to come by.  Then one lonely day in the future one (or both) may find themselves wondering if they could be happier.
Marriages are stronger when we stay committed to putting that other person's happiness above our own. Whatever issues come up are compounded when we stop caring about our partner's happiness. As our bond is weakened we begin thinking more about our own happiness, than theirs.  Eventually, the desire to be happy can become almost an act of self-preservation.
Even when we have forgotten the words spoken on our wedding day, we must work to remember when we placed their happiness above our own.  The vows are meaningless, unless we do our best to keep them. It isn't easy to remember those feelings and high ideals and it may not be possible to recapture the feelings we had on our wedding day, but we would all be happier if we remembered how we once valued our partner's happiness.  If only we could all at least try to remember, do you remember?
I do.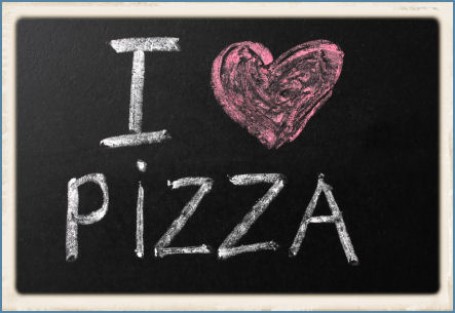 Marriage is supposed to be a partnership, a fifty-fifty proposition. It rarely is, but even when it is, an inherent flaw in a partnership between two individuals, is how to break a tie–or deal with a stalemate. There are times when compromise is the only option and times when it is the worst of options. However, many issues can be solved or avoided using a simple rule. It is the "Who Cares Most" rule.
The "Who Cares Most" rule is works best when one party has an opinion, but isn't passionate about it. It works like this.  On many smaller matters, one partner is often more heavily invested in the outcome than the other.   In those cases, the other  partner defers to the whims of the one "Who Cares Most".
For instance, if a woman decides it's time for a new shade of paint, drapes or a couch, it is likely she has her heart set on something specific. She has an idyllic vision, which is not likely shared by the man who shares the space.  Though he is not nearly as committed to the outcome, he may second-guess or oppose her choices. This is when a smart person allows the "Who Cares Most" rule settle the  disagreement.
Example:  I recently changed the curtains in my living room.  I chose beautiful chocolate velvet drapes with Beloved Soul Mate's full agreement.  As soon as they were hung, he loved them, but I found them to be oppressively dark. Had I asked him for input, he would have opposed changing them, but when I switched them out for something bright & airy, he failed to notice the change for almost three months.
The inexperienced me, might have entertained an argument over the matter, but the older, wiser me, knows he wants to be heard, even when he doesn't really care much. After his initial protests, he almost always likes my choices.  Invoking the "Who Cares Most" rule, I staged the window covering coup unbeknownst to him, without feeling duplicitous or overbearing, precisely because having the right curtains means more to me, than it does to him.
However, when it comes to autos, he cares WAY more about cars than I do.  What I NEED from a car is simple.
1.  Should respond favorably to a key in the ignition.
2.  Must be comfortable and spacious enough to be practical.
3.  Good color a plus.
Because of the "Who Cares Most" rule, I spent a regrettable year driving a Cadillac El Dorado, with a hinky electrical system. I would have preferred an SUV, but I simply wasn't invested enough to wage a battle over it.  The over-sized car didn't appeal to me, but Beloved Soul Mate fell in love with it. I agreed to the car, because it mattered more to him & made him happy.  Fortunately for me, the two-door Caddy quickly became impractical when we had children in carseats,  providing a reason to sell it to another man who fell  in love with it.
Using the above rule, many problems are avoided, but it is of no use in resolving the issue of how often to have sex. By this rule, the partner who wanted it most, would be allowed to control when & how to have it, but craving sex is like being hungry for pizza. When you want pizza, you want pizza; but as anyone who has found themselves in a the desperate-for-pizza-mood knows, there is great pizza and eat-it-only-in-a-pinch-pizza.  Nevertheless, pizza is pizza. When we are desperate, we may settle for something that isn't exactly what we wanted.  It satisfies the urge, but doesn't leaving us wanting the same thing the next day.
The definition of good sex, like the definition of good pizza is different things to different people. When us gals are dreaming of sex, we may be imagining something completely different from what men imagine we're imagining. Women dream of something sweet, tender, and memorable. That isn't to say it can't be naughty, gratifying, monkey love, but it's the kind of sex, that is still appealing at breakfast the next day.
Most of us are happy enough with the kind delivered in 30 minutes  or less, even when we know the difference between a made to order brick-oven pie and the pizza that comes out of a freezer box. This is one situation when the "Who Cares Most" rule causes more problems than it solves, because it is rather  like trying to force A Meat Lover's Special on a vegetarian.  The invoking of the "Who Cares Most" rule guarantees a stale mate.
Thick or thin–is isn't possible to agree on everything.  The compromise can be noble or counterproductive, because if one partner is continually compromising, resentment is inevitable.  In pizza terms, it is exactly why you can order pizza made with half what she likes, and half what he wants.   Not  everything in marriage is fifty-fifty, but love-making is an area that should strive to be.  If you can't figure out how His & Hers is supposed to work, you might find yourself alone with a whole pizza to yourself.  You'll have it your way, but it won't be nearly as fun as having someone to share it with.
Deb's Note: One friend says writing about relationships is hackneyed, another friend says writing about sex is boring.  Everywhere I look, people are trying to start relationships, fix relationships or end failing relationships.  Therefore, I do hereby vow to stop writing about both sex and relationships when everybody stops having them.
Another friend says there is no comparison between sex and pizza.  I think she just needs to try better pizza.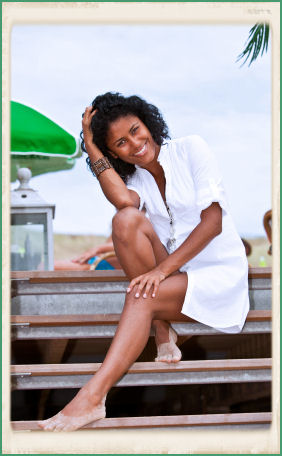 It's probably only a matter of time before someone authors "Everything I Ever Needed to Know I Learned  from my Girlfriends" if they haven't already. The lessons we learn from the women in our lives, pick up where Mother's lessons left off. Often they are lessons we wished we'd learned sooner.
For several years, I have enjoyed rereading the words on the framed poster in my grooming area. Posters, like tattoos, are often outgrown after a few years, but I've yet to outgrow this one.   Most of us are not fans of aging, but the years have a way of making us realize how much we don't know and help us appreciate having been around long enough to have learned  a few life lessons. Perhaps one day, I'll grow tired of the poster, but for now, it serves to remind me that youth & beauty are replaced by a something more substantial–a sense of self.
Though they are not mine, I share the words  here.
Every woman should
know how to use a stick shift;
a plunger;
understand the difference between
don't tell and soul and
don't tell a soul i mean it;
know her mind; change it;
have protection handy;
but not too handy;
use special china;
and special underwear
for no special reason;
over commit; come through;
refuse to do it again; do it again;
be able to discuss first and ten;
have better things to do;
set boundaries; go camping;
grow something; dance crazy all alone;
stare at a phone;
get dressed in five minutes;
be a princess; get over it;
believe in the perfect man;
get over it; read; walk; flirt;
shock; listen; sing; thank God;
be single and like it; a lot;
raise a child; or not;
see a wrinkle and be reminded
of her youth; not her age.
I've love the lines about keeping confidences.  Any woman worth her latte, knows how and when to keep secrets.
I can relate to the line about knowing how to use a plunger or drive a stick shift.  Whether it's unclogging  a drain or jump-starting your car, it's good to know what to do when you wish there was a man around. Even though men love to be needed, they aren't that crazy about needy women.  When a man knows what it means to be needed by a woman who doesn't need him, he knows what it means to be loved.
I've also been amused to ponder exactly what "protection" meant. Contraception?  Pepper spray or something high caliber at the bottom of the purse? I would venture "protection" means something different to an Arizona girl like myself, than it might to others, but no matter, the message is clear. It's always good to look out for yourself.
Within the lines above, there are things you can probably relate to, but between the lines is the idea of accepting and appreciating who you are. You can put your life on hold while you wait for a fantasy, or you can learn to love yourself and get on with your life.
Marriage is great, but a woman isn't incomplete without a man.  It is okay to be single. It is okay to be childless.  If you find yourself in a difficult marriage, you alone will know whether the decision to stay married or to divorce is the right one for you. You alone will know whether or not life was better or worse because of having been a mother, or choosing not to be one.
You were meant to be who you are. The decisions that determine the course of your life, are yours alone to make, because at the end of your days, you alone will know whether you lived an worthwhile and authentic life.
To view or purchase, click here:    EVERY WOMAN SHOULD KNOW poster by Portal Press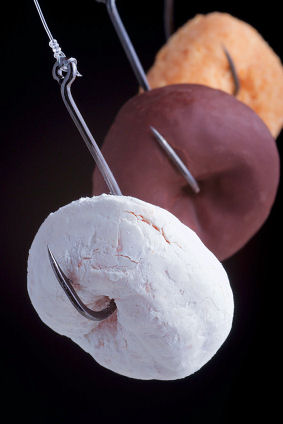 Perhaps, you've wondered if you were addicted to love.  Admitting you have a problem is the first step, but don't check yourself into rehab just yet. You may be a relationship junkie, but it is rather unlikely you are addicted to love.
We all want to be loved and appreciated by others. Love is as almost as vital to our existence as food & water. We crave affection, in the same way we crave certain foods–including some that aren't good for us. Food is absolutely necessary for good health, but eating more food doesn't make us more healthy, and eating the wrong foods can harm us.  A doughnut is food, but it's hardly the best thing for the body.  Similarly, though love is vital to our emotional wellness, unhealthy relationships can leave us love-starved and stunted. What often passes for love, is no more substantial than a diet of doughnuts.
Seeking validation through serial relationships, can be addicting.  Falling in love causes a rush similar to that experienced by users of drugs like cocaine or ecstasy.  There is euphoria, energy, jitters, sleeplessness, rapid heartbeat, sweaty palms and of course impaired judgement, as the brain becomes awash in chemicals like dopamine, adrenaline and phenethylamine. In this state, it is easy to overlook warnings of a doomed relationship.
Alas, the last doughnut in the box,is never as good as the first.  What starts out as delight, often ends in regret. The post-relationship hangover is inevitable, and to addicts, the cure of choice is more of the same. Relationship junkies quickly seek out another relationship, guaranteeing a repeat of  "I'll never do that again" history.
Love isn't necessary to keep a couple together.  Kids in common, codependency, or finances can do that, but they aren't enough to keep both parties from becoming miserable. We want to believe love is always sweet and satisfying, but despite countless platitudes, poems and love songs to the contrary, it can be downright unpleasant.
Philosopher Buber said, "Love is not the enjoyment of a wonderful emotion, not even the ecstasy of a Tristan and Isolde, but the 'responsibility of an I for a Thou."  Love means giving up what we wanted, saying we're sorry and doing things we hadn't planned on doing.  It means letting go of what we'd imagined to accept reality.  It can be exhausting and unsatisfying.
Love is hardly addicting.  Those who have been challenged to love someone with an addiction, mental impairment, disease, or even just a disagreeable personality, are more likely to yearn for relief, than more of the same. Falling for someone who appears attractive is an easy, fleeting and addictive state of mind, but loving requires ongoing effort. It may be easier to develop an appetite for Krispy Kremes, than cauliflower, but those who embrace that which seems less satisfying, may ultimately find themselves more satisfied.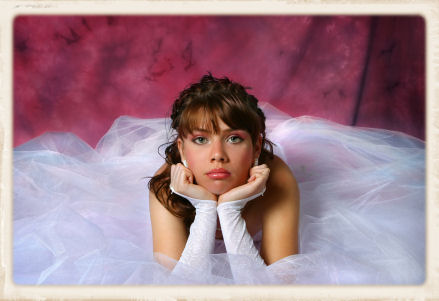 Ahhh, June…a wonderful month with the end of school and the beginning of summer, but for June brides, it can also the beginning of a new life adventure–a wonderful or terrifying adventure.
This June marked my 21st year of marriage.  Considering, more than two decades ago, I walked down the center aisle of a small church wondering if it would last, I suppose it's remarkable, but considering the 50+ year marriages of my parents' generation, it doesn't seem like much.
A favorite Mexican proverb says "Cuando una mujer es lo suficientemente madura para escoger a un compañero correcto, ella ya ha estado casada por años". Roughly translated, it means "By the time a woman is old enough to choose a good mate, she has been married for years."  Or as  Dr. David Schnarch says in his book, Passionate Marriage, "Nobody is ready for marriage–marriage makes you ready for marriage."
Someone recently wrote a bio on me, in which I was called an expert on marriage.  I laugh each time I think of it.  It seems to be a contradiction in terms, as the only individuals arrogant enough to think they are experts on marriage are most-likely single.  Whether it is our successes, or our failures which make us expert, learning about marriage isn't easy. I've learned a few things along the way, but I know way more about weddings, than marriages.
I couldn't count the number of weddings I've attended.  As a child I attended the weddings of people my parents knew, later came the weddings of my own friends, now I am often invited to the weddings of my friends' children.  Over the years, I've seen weddings in all sizes and colors.  I've attended weddings built around holiday themes–Valentine's Day, St. Patrick's Day, Christmas, and even Halloween.  I've witnessed marriages in small living rooms, and great churches.  I've been served obscenely-expensive food on fine china at some weddings, and potluck grub on paper plates at others.
At this point, I'd like to think I'm sort of an expert on weddings–not a Martha Stewart or Colin Cowie expert, but still very much a wedding aficionado.  Every wedding is different, but whether the bride & groom are wearing silk or denim, they are optimistic believers in the happily-ever-after.   Almost without exception, there will be two people who believe they can go the distance, but I've attended weddings where even the bride & groomed seemed to know they were doomed before the Bridal Chorus began. One such wedding, was on  where the groom was conspicuously absent from the reception. At another, the bride was shouting obscenities at the groom within moments of tying the knot–or perhaps the noose.
When I truly believe the couple is doomed, I usually send an R.S.V.P with a lovely card, but who can know which couples will succeed or which will fail?   How some couples eke out years of marital bliss, despite the head-scratching of friends; is a one of those intimate secrets that only some couples know.  Like the secret oath of a fraternity, you will not learn those secrets, unless you are inducted into the very exclusive Benevolent Order of The Happily Married.
But enough about marriage–on the big day it's all about the dresses, decorations, and flowers; a very auspicious celebration for things yet unknown. It is much ado for the "I do".  If we understood what was ahead, perhaps we'd be less inclined to eat cake and toast champagne with such jubilant capriciousness.  We often imagine that marriage will be an unending romantic state, but it's often far from romantic, challenging even those with the most impeccable qualities.
Perhaps God was afraid of letting me raise a girl, as I have only sons.  That's too bad, because if I had a daughter, I'd save her some trouble by teaching her some of the useful things I've learned about men, life and marriage.  I'm not jaded or cynical, just experienced.  I tell girlfriends planning weddings, not to listen to me, lest my remarks persuade them to call it off.
I don't regret having married, but I am often astounded at how difficult it can be to live in harmony with another human being.  The fundamental differences between men & women, as well as those of each individual's personality, guarantee the joys in marriage will be tempered with the challenges of reconciling those differences.
Marriage is sharing, and while that sounds very nice, even small children understand sharing means giving up stuff you'd rather keep.  You give up some of your stuff in return for some of their stuff.  That's great, if their stuff includes things like a generous inheritance or a beach house in Malibu, but it is more likely their stuff is at least one family member you won't like, and furniture you can't decorate around. Of course, they get half of your stuff, which means they get to embrace your oddball behaviors and the mismatched pieces of your emotional baggage, which will be the wrong style, but still enough to guarantee that as a couple you'll have a full set.
For each and everyone who is bold enough to stand in front of family and friends pledging their all–I have one thing to say GOOD LUCK.  You'll need it!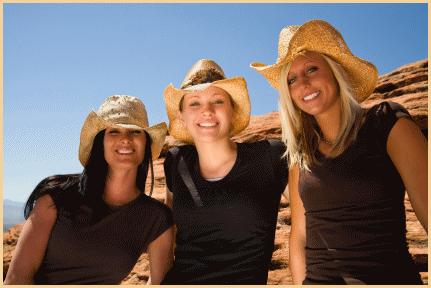 An e-mail from a close girlfriend asks if I've thought about writing on the subject of friendship.   The answer is on my hard drive, where there are several starts to blog posts on friendship.   The problem is every time I start writing about friendships, there is simply too much to write.  In other words, this is  probably the first of more to come on friendship.
To have close friends, we have to be willing to spend time getting to know each other.  The longer we know someone, the more we learn about them.  We are naturally attracted to people who are like us, because they are easier for us to understand.  Likewise, want to be around people who "get us".  But to have close friendships, we have to share a certain amount of information about ourselves.  The more we share, the more we risk rejection. Curiously, when we hide our true selves, it is difficult for others to get to know us.  In this way, our efforts to be liked, can defeat our efforts to make friends.
It takes only a few minutes to make a friend, but it takes hours to form a friendship. When we first make friends,our interactions are superficial.  When we find a something likable, or a measure of something on which we connect, we have an embryonic friendship.  Early on, the friendship is based on a very limited knowledge of the other person.  We may even classify our friends by what we associate with them–another soccer mom, one of the PTA gals, my church sister, my exercise buddy, or my shopping pal.
No matter where or how a friendship is born, its longevity is determined by several things.  Relationships are not self-sustaining.  They require a certain level of continued interaction, through which we get to know the other person and they get to know us–providing understanding, trust and comaraderie. A friendship based only on a shared interest, relies on our commitment to the activity to feed the friendship.  For instance, if you have a friend with whom you always workout, if you stop working out regularly, you probably won't continue to spend time with that friend.  On the other hand, when we take our friends out of the context by which we've known them we are developing a friendship that is no longer activity-based and one which is more likely to last.
The girlfriend who wrote the note to me was first a casual friend because we are neighbors. When we started power-walking together, we had hours to talk and get to know each other.   The friendship is now broad enough to leave the cul-de-sac for all kinds of adventures, because it is now based on more than the proximity of our houses.   We got along well-enough when we first met, but it took many hours to get to know each other enough to want to spend regular time together.
Investing time is essential to forging lasting friendships.  We make friends of various kinds, including (hopefully) the one we ultimately share with our life partner.  Even with a spouse, there is still a required investment of time, needed to feed the relationship.  It is not familiarity that breeds contempt, but our failure to continue to know and understand another person.  When we expect our relationships to be sustained by shared history or old memories, they grow stale, because there is nothing to keep them fresh.  It is for this reason that friends (or couples) need to continue to spend good times together, if they want to preserve their friendship.
When we have fun with a friend, we are seeing their best side.  When we relax with a friend, we are more open to an honest exchange of feelings.  The more time we spend, the better we know each other.  If you have ever had the experience of having to spend time with someone you didn't like, only to find out later that they weren't as bad as you'd initially thought, you can understand how spending time with someone can change one's impression or appreciation of another.  A person who seemed aloof, is discovered to be shy.  The person who seemed to be gruff, turns out to be a big softy.  Just as you are more than your best first impression, there is always more to a person than our initial impression.
It is no different in ongoing relationships.  While we may forge notions about who the other is based on past history or day-to-day interactions, we fail to allow for changes that occur in people over time.  Sometimes, even with people we've know a long time, we don't know them nearly as well as we think we do.  Our assumptions about the other person are bound to cause misunderstandings.  In this way, the lack of familiarity gives way to contempt.  If one or the other feels they have been misunderstood or wronged in some way, it can be difficult to restore the friendship.
Our shallowest relationships are the easiest, because it is easy to be good company for short periods of time.  The things that challenge us in our day-to-day lives, also challenge our relationships.  When problems arise, or when we feel friction, we are apt to avoid contact with the other, but this is a relationship-killer.  If we want long-lasting and worthwhile friendships we have to invest the time to continually refresh them.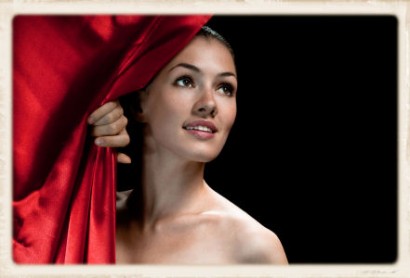 The genius behind de blog sends text for me to approve.  It's a short bio she's put together for some promotional purpose.  It tells a little about me and describes me as a wife & mother.  It sounds good enough, but the labels "wife" & "mother" make me bristle a bit.
I am fortunate and happy to be both, but the labels are too small.  In my head, I'm thinking whoever reads this  description, will assume de blog is another site offering cookie recipes, crafts ideas or cleaning tips from the world of domestic utopia.  Snooze-o-rama!
The truth is I could probably write a darn fine blog about that stuff, because it's a big part of my world, but it isn't who I am.  Being labeled "Wife" is okay, but I am so much more than just Beloved Soul Mate's counterpart.  The label "Mom" is the most prestigious title I've ever held, but it is only a description of a role I fill.
That isn't to diminish the scale or importance of either role.  Getting married was totally life changing, in a very good way.  It was the most monumental change I'd experienced since graduating out of my A-cup, but it was nothing in comparison to starting a family.  Whereas marriage had provided a sense of security, motherhood gave me a new sense of vulnerability.   Wife & mother were both life-changing modifications to my identity.
Life changes often come with labels…divorced, widowed, newly hired, recently fired, lottery winner, senior citizen or cancer victim.  I am fortunate to only have to contend with a few very desirable labels, yet I have a problem with them.  Sometimes we allow the roles we fill, to overshadow who we are.  When our roles or labels change, they may change what we do, but they shouldn't change who we are.  Changing roles can force us to reassess who we are, but we often wait until we are reminded nothing is forever, to finally do the things we've always wanted to do.
If you are a married, you are a wife because someone cast you as their romantic lead.  You were chosen, because someone thought you'd be perfect for the part.  Your YOU-ness was the single factor which beat out the competition.  That's absolutely fabulous, unless the show flops or your leading man bows out prematurely.  Maybe he has a heart attack, or maybe just a change of heart.  Maybe he decides to recast his family, and open a revival production of "Marriage" with a new leading lady.  At least motherhood is forever… sorta.
Motherhood is planned obsolescence at it's best.  If you are lucky, you'll raise children who will grow up and go away; to create the wonderful lives you dreamed for them.  Isn't that what you wanted?  You'll still feel like a mother, and you'll still be acting the role of mother, but while you were backstage, your role was changed from star to supporting actress.  You scramble for a new part, if you can muster a great deal of poise and grace, you'll land the role of  adored grandparent, instead of the part of the meddlesome mother-in-law.
End Act One.
After a divorce, an empty nest, an illness, or tragedy; we are forced to make peace with who we are.  For many, this is the catalyst to make changes they hadn't planned.  They may be spurred to do things they never thought they would, or could do.  This can provide the launching point of a new start or a completely different outlook.  What a shame, we wait until we are forced, to explore our capabilities.
Wives and mothers often put their own lives on hold, believing their sacrifices are in the best interest of their family, but there is a tendency to parent as if we are an extension of our childrens' lives.  The reality is they are an extension of ours.  Though taking care of others, can and should be rewarding, if we live only for those around us, we risk losing our sense of worth.  Living with regard for everyone's needs but your own, will cause you to not only to lose your identity, but also to become more-or-less invisible to those around you.  For this reason, those who give the most are often the least appreciated, as their generosity is taken for granted.
If there were ever a case for selfishness, this is it.  Being completely selfless can be detrimental to your well- being and that of those around you.  Not only will you cultivate a family who fails to show appreciation and gratitude, but you will likely become resentful as you suppress your own feelings and desires.  This isn't a suggestion that women should abandon their families or other responsibilities to go pleasure-seeking, but without interests and passions you will become very poor company.
When you are inspired to try new things, take risks,pursue your dreams, or explore your passions, you will inspire your offspring to do the same.  When you become exuberant, because you are feeding your own spirit, your family will enjoy the company of someone who is dynamic and exciting.  When you have interests, your significant-other will find you as interesting, as you were when he chose you.
For many women, the later phases of life are when all the good stuff happens,  but Act Two needn't be better than Act One.  Your  children will not love you more, because you never missed a PTA meeting or always produced the whitest whites.  You husband will not find you more intriguing because you never forget to fetch the dry cleaning.  Martyrdom is so NOT sexy.
It's your life and your script to write.  Don't wait until after intermission to make it worthwhile.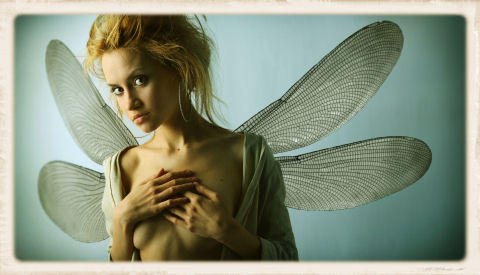 Infidelity is infidelity…but there is the kind of infidelity that is about sex, and the other kind.  Though most infidelity has a sexual component, it is often SO NOT about sex.
Infidelity comes in many forms, like the  inappropriate friendship, the one-night stand, or the full-blown affair.
To most the breach of monogamy is defined physically, but  it is emotional component of  infidelity which poses the greatest threat.
I see it differently than most women, but here's my take.  The least significant act of infidelity is the one-night stand.  It is often, as unintended as a hiccup.  Anyone can be vulnerable to the sexual attraction of another and wake up the morning-after with clear-headed remorse.  Nobody wants to find out that their partner has spent the night in the arms of someone else, but as infidelity goes, this is rarely reason enough to trash an otherwise sound relationship.  However, this is only true if the one-night stand is a single incident.  A series of one-night-stands is the behavior of a person who is probably incapable of being faithful.
I can already hear the thoughts of those who would ask, "But what about the sanctity of marriage?"
Sanctity???? How about sanity????   Don't know if you've noticed, but even among the most sanctimonious and devoutly religious many marriages fall short of sanctity.  Fidelity is meaningless if our relationship becomes hostile or cruel.  If our relationships are not loving, it hardly matters if we are faithful.
The second most damaging kind of infidelity is the affair.  The affair is different from the one-night-stand, because it is ongoing.  It is an intentional undercover relationship.  A longer affair is not necessarily indicative of deeper emotions, because once in an affair, it can be difficult to get out.  The sexual and emotional satisfaction are satisfying and addictive.  Though affairs are fueled by sexual desire, they are driven by emotional need.
Upon discovering that one's partner has become involved with someone else, there is a myriad of confusing emotions and daunting questions.  Answering those questions is often destructive, but understanding the answers can be helpful.
My advice to anyone who discovers infidelity is to skip the obvious questions, because the answers will only cause more emotional upheaval.  If you wish to restore the relationship, focus on the questions that are helpful.  Any good investigative journalist knows the first question is always, "Who?".  Knowing who will satisfy curiosity, but knowing is rarely positive.    Where and when are also NOT very helpful.
"Who" is not helpful, because it shifts the focus and blame to the wrong person.  The other woman/man is not the only culpable party.  Despite this, women can become very hung-up on the "who" causing a toxic cocktail of emotions, which will ultimately compound the issue.  The betrayed woman will compare herself to and try to compete with the other woman.  She will ask what the other women had that she didn't.  The question can be answered without being asked, because the  answer is almost always the same.
She had one thing.  It wasn't her face, her hair, the outrageous body, sexual talent or anything else.  She had the magical ability to make your partner believe he could be happier with someone else.  Whether she was short, tall, fat, skinny, blonde, brunette or redhead; she was Tinkerbell.  She opened the door that allowed him to fly out your bedroom window.  That's all.
You cannot compete with Tinkerbell.  She is fantasy.  You are real.  Your real life is full of real issues and real annoyances that will cause tensions between you and your spouse.  Her real life is tidily separate from his, allowing them both to exist, for a season, in a place about as real as Never-Neverland.
The only question worth answering is "Why?"  Why was he willing to turn his back on a marriage and risk ruining your life?  This is another easily answered question.  It was because within the other relationship his emotional needs were met.  As it turns out, the sex is a bonus.  Somehow she was able to make him feel contentment, self-worth and an emotional connection–like the one you once shared with him.
It is SO NOT about the sex.  It is almost always about a commonality, being understood and feeling a connection.  Real life has a way of battering and bruising connections, especially in a long relationship.  Once damaged, they can be hard to heal.  This is why ultimately, an  intimate friendship is more dangerous than a sexual liason.
Upon being discovered, the question of whether or not they slept together is usually THE biggie.  It is painful to think of one's partner with someone else, but if he says they never slept together, don't breathe a big sigh of relief.   Even if he's telling the truth, whether or not they slept together is almost irrelevant, because it is SO NOT about the sex.   The heady emotion of feeling cared for or understood is more seductive than the most beautiful woman.   If he felt that he was misunderstood or not cared for, the only question that needs to be answered is why.