Posts Tagged 'manslaughter'
You are the sum of a unique equation.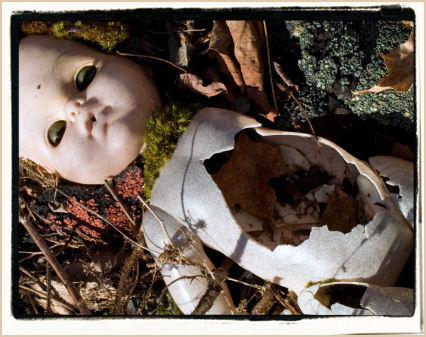 Sometimes I have an idea, but as I put it down it begins to morph. Such was the case recently, when I started to write my reaction to the verdict of the Casey Anthony murder trial.  Before, I had even gotten to my opinion, I had veered off on tangents about juries and parenting.
I didn't follow the case, but the few minutes of testimony I heard told me everything I needed to know.  It's a good thing I wasn't on the jury, because after that isolated bit, I was ready to make new indictments, convinced of probable cause, and had no interest in hearing more.
The testimony lead me to believe that this was indeed a case of negligence and child abuse, that the parents of Casey Anthony were complicit in a crime with more than one victim.  The question was who would pay?
Before I became a parent, I had ideas about parenting. Society, educators and other parents had lead me to believe children were raw material, like Play-Doh, which could be pressed into a mold, then extruded perfectly formed. They had succeeded in convincing me that doing certain things would produce a certain result.  But kids aren't all the same, and parenting is an inexact science, based on experiments which draw conclusions from very small samples.
There are great parents who can make almost any child behave well, but there are also children whose traits can defeat the efforts of the very best parents.  Parents of those with learning disabilities, emotional and/or behavioral problems, or any number of physical or mental disorders will attest, there are some things good parenting can't fix.  Those parents often make heroic efforts for children who may never be like other children.
Then there are the rest of us. . . kids are the unpredictable result of their personalities as affected by those who raise them, but we do our best to raise good kids.
Which brings me to Casey Anthony's mother, Cindy…maybe she read all the parenting books, and did everything right, but still ended up with a sociopath for a daughter.
The evidence suggests otherwise.
On Day 26 of the trial, I heard a snippet of Cindy Anthony testifying in her daughter's trial. Despite being under oath, her answers were preposterous.
The prosecution had questioned the numerous searches about "chloroform" and how to make it found on the family's home computer.  Cindy told the court those searches were made by her–despite time cards which indicated she was at work when the searches were made.
She claimed that she was actually searching for chlorophyll.  Apparently, she was so preoccupied with the lethargy of her Yorkshire Terrier, she had to leave work to determine if the compound, found in every single green plant, might also be in bamboo.
When she was questioned about searches for "neck breaking" and "chest injuries" she claimed she was looking them up because of a friend's recent car accident.  Seems to me if she knew of someone who had suffered chest injuries and a broken neck, she'd have been better served to be searching Hallmark for an appropriate card.
When questioned about the inconsistencies in her testimony, she blamed medications she had been taking. This was the only lie  that seemed remotely plausible.  Had I been on that jury, the bailiff would have had to remove me, for getting in the witness's face, while  exclaiming something like,  " Are you high?  You can't really believe this court is that stupid!"
It isn't a big surprise when parents say they would die for their child, yet I am appalled that Cindy Anthony would lie to save hers.There was speculation, she had agreed to testify for the prosecution in an attempt to help her daughter avoid the death penalty, but it was still a death sentence case.  Unfortunately, it was already too late for Mrs. Anthony to save her Caylee, from the sentence  her daughter should have received.
The judicial system is blamed for failing to hold Casey Anthony responsible for murdering her daughter.
The prosecutors are blamed for failing to present the necessary evidence.
The defense did the job they were hired to do, even if in doing so, they aided a murderer.
The jurors take the heat for inherent flaws in our justice system.
I put the blame on the mother who closed her eye to her daughter's evil, the mother who let her daughter get away with murder.   Sometimes kids are bad despite their parents, sometimes they are bad because of their parents.  I blame the mother who perjured herself in an attempt to protect her child from harm.
If only Casey Anthony had been as committed to protecting her daughter.