Posts Tagged 'living well'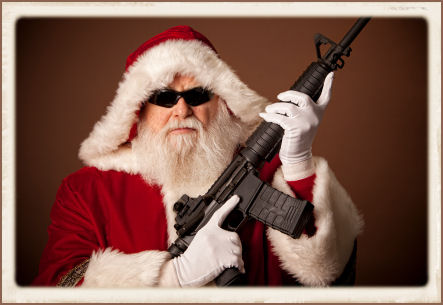 An internet meme, suggests Christmas shopping with one's husband is like hunting with a game warden.  Shopping with The Beloved Soul Mate is more akin to hunting with a P.E.T.A activist. Bringing  our different perspectives to the task, reminds me of how those committed to saving animals have trouble understanding those who enjoy eating them.
Different perspectives…I saw an example this weekend, when a child's wish-list item was reinterpreted by a grown-up.  The child had his heart set on something, but the grown-up was sure he knew better.  In his attempt to buy the child something "better", he forgot it wasn't what the child wanted. A well-meaning parent certainly knows what is good for a child, but if Christmas were about what is good for us, there would be no spiked 'nog or cookies.
We all know someone who would benefit from a smack to the side of the head, and  while the delivery of this, might for an instance allow the smacking party to experience the joy of giving, it is hardly in keeping with the spirit of the season.  If Christmas were about giving people what they needed, shopping would be easy–underwear all around!  Still,  some can't resist the temptation to give others things they like or want the recipient to like. Read the rest of this entry »
Health insurers make money, in much the same way bookies do.  It is an odds-makers' game requiring more players than pay-outs to sustain it. Those who run the game, bet on the odds of there being more healthy, than sick. The thought of insurers profiting offends many, but insurers have to make money to be solvent.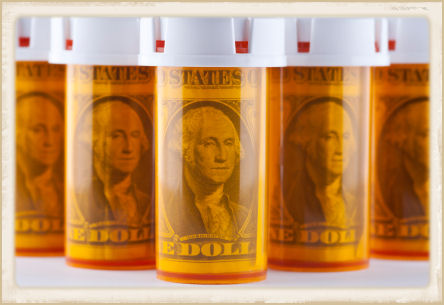 Forget the 1%…in America, the 99% live more affluent lives than most of the world. Despite our prosperity, we are frightened or frustrated by the cost of medical care. American healthcare is costly, but the notion that costs have spiraled out of control is largely the result of how removed we've become from actual real costs.
A hundred years ago, healthcare was costly.  Then, it was because the nation was poor.  Now it is because our medical care is outstanding. In the era when doctors made house calls, they would often be paid in whatever currency their patients had, whether it be a few dollars, or a basket of eggs, but because we can't always anticipate our medical expenses, the cost of healthcare is one item that exists outside our household budgets.
Paying the doctor in eggs was harder when the average hourly wage a little more than a quarter, but even in our era of unprecedented prosperity, healthcare costs can be burdensome. We carry phones that cost hundreds, have household electronics that cost thousands, and pay more for a night of entertainment than we are willing to pay for an office visit. Grudgingly, we cough up fees for the one thing more valuable than any other–our health.
Until we face an illness or injury, most of us don't even have a realistic idea of medical costs.  Upon seeing a bill for a twenty-minute visit with a doctor, we may wrongly assume the doctor is over-paid, but to determine his costs, we would have to factor in all the others things we are indirectly paying for like years of expensive training, operating costs like rent, lights, and equipment, or high premiums for malpractice insurance.  Add to those the expense of the support staff required in a small medical office to schedule appointments, assist physicians, process claims, handle the record-keeping, or do the accounting.
We've come a long way from the time when a doctor's treatments were limited to what would fit in a satchel, but to understand today's costs, it's helpful to understand the evolution of American healthcare.  Only a  century ago, the concept of health insurance was new.  During WWII, employers were under wage and price controls.  To attract the best employees, companies began to offer health benefits in lieu of higher wages. Those early plans paid most of a patient's medical bills, but patients shared some portion, making it necessary even for those with insurance to be conservative about seeking medical care.  Traditional insurance gave consumers an awareness of "real" costs.
In the '60s and '70s, government intervention again changed healthcare, first with the creation of Medicare and Medicaid, later when  President Nixon enacted legislation to popularize Health Maintenance Organizations (HMOs)  The first HMOs followed the Kaiser Permanente model, which had reduced costs by limiting and standardizing care.  The upside of the HMO's was coverage of preventative services, like mammograms or immunizations.  These plans offered more for less, making consumers more  inclined to see doctors, but this factor and the number of required to administer HMO's, began to decrease their profitiblity of the HMOs.
Real costs were largely replaced by co-pays, and a lessening of patient choice. Physicians were offered incentives for treating patients conservatively, as those who managed these plans tried to spread resources among many members with varying medical needs.  As the doctors become more accountable to managers than patients, getting care became more complicated. Managed care was really about managed costs.
Medicaid and Medicare gave more individuals access to healthcare, by placing their beneficiaries in HMOs or the same pools as the privately insured.  This was a good solution, until the low fees paid to providers, failed to cover the costs of the services provided.  The difference between fees and costs, made it necessary to shift those costs to other patients–artificially inflating costs.
Many favored a government-run single-payer system.  If you are a parent, it is likely your house operates with a single-payer system. At least one adult makes money, which is then used to fund all the expenses of the household.  Because the amount of money is limited, someone has to make the decisions about where the money will be spent. Everyone in the home has a want-list, but there simply isn't enough money to for everyone to get everything on their list.  The person(s) in charge of the money, have to make the best decisions they can as to what is practical or impractical.
Children may not understand all the details of household finances, but they come to understand they can't have everything they want. Parents aren't "rationing" what their kids get, but out of necessity, parents make decisions to assure there is enough money for things like food & shelter.  Whether it be the one in your house, or that of nationalized healthcare, every single-payer system operates within limits. This balancing act is necessary to sustain the system. The Affordable Care Act, sets up an extensive set of rules which attempt to establish how this will be done. My next post will examine some of those provisions.
Deb's Note: This is the second post devoted to explaining the Affordable Care Act–aka ObamaCare.  I have chosen to write about this subject because I believe women need to know how it will affect their families and/or loved ones.  The subject is extensive, but I hope to wrap it up in a few(?) more posts.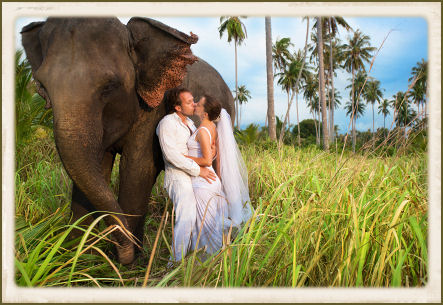 June is over, without a single wedding invite.
There is a decade when most of the weddings you attend are those of your friends. Next, comes the decade when most of the weddings you're invited to are remarriages of some of those same friends. Eventually you enter the decade in which the wedding invitations are from  those same friends' children.
Weddings are always the same, and always different.   They are a particularly good exhibition of a couple's tastes and  personality.  Traditional vows are often replaced with something custom-suited to the couple.  From not-a-dry-eye-in-the-house prose to incomprehensible secret messages, wedding vows take many forms.
The most profoundly witty & sincere vows I've heard, were pronounced recently at the wedding, of a girlfriend, who has made her living as a very successful radio personality. She and her husband had written their own vows. She didn't know what he would say. He didn't know what she would say.
The groom read his sincerest thoughts with palpable emotion. The bride and all those assembled were clearly touched by his verbal declaration of love for her.  Then came the response of a woman who is rarely, if ever at a loss for words. There are times when one doesn't need to say much to have said it all, and this was one such time. She said just three little words.
Never  before had those three little words had more depth than on that day. In a voice frail with emotions, she simply said, "What he said.".
I doubt the groom missed hearing romantic bromides or pledges of undying devotion, because on their wedding day, she clearly wanted him to star in their show.  To those who know the bride, there was something hugely significant in a radio host who passed up the opportunity to take over the microphone.  Another bride might have been tempted to upstage her groom, but not this one.  There were no promises to love, honor or obey, but there was no doubt about their commitment to each other.  As with most wedding ceremonies, they wed believing in happily every after.
To those who have been married a while, the words uttered on the wedding day become vague memories. We may remember what we imagined our future would bring, or how we felt, but it is unlikely we remember the words said. No matter what kind of words were said on the wedding day, it is usually the case, that both partners are so enamored of one another,they are committed to making the other one happy.  On that day, we believe we are the best person for them, and they for us.  We believe they will be happier with us than with anyone else.
Day-to-day-living has a way of redefining marriage.  The once perfect rapport we once enjoyed with the fiancé, becomes flawed…the easy lovin', becomes harder to come by.  Then one lonely day in the future one (or both) may find themselves wondering if they could be happier.
Marriages are stronger when we stay committed to putting that other person's happiness above our own. Whatever issues come up are compounded when we stop caring about our partner's happiness. As our bond is weakened we begin thinking more about our own happiness, than theirs.  Eventually, the desire to be happy can become almost an act of self-preservation.
Even when we have forgotten the words spoken on our wedding day, we must work to remember when we placed their happiness above our own.  The vows are meaningless, unless we do our best to keep them. It isn't easy to remember those feelings and high ideals and it may not be possible to recapture the feelings we had on our wedding day, but we would all be happier if we remembered how we once valued our partner's happiness.  If only we could all at least try to remember, do you remember?
I do.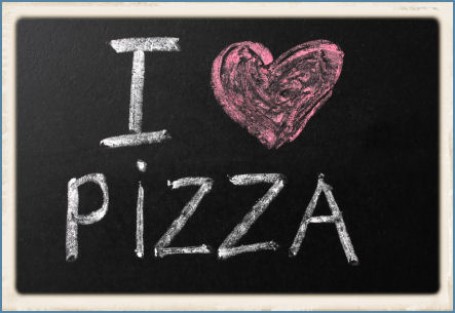 Marriage is supposed to be a partnership, a fifty-fifty proposition. It rarely is, but even when it is, an inherent flaw in a partnership between two individuals, is how to break a tie–or deal with a stalemate. There are times when compromise is the only option and times when it is the worst of options. However, many issues can be solved or avoided using a simple rule. It is the "Who Cares Most" rule.
The "Who Cares Most" rule is works best when one party has an opinion, but isn't passionate about it. It works like this.  On many smaller matters, one partner is often more heavily invested in the outcome than the other.   In those cases, the other  partner defers to the whims of the one "Who Cares Most".
For instance, if a woman decides it's time for a new shade of paint, drapes or a couch, it is likely she has her heart set on something specific. She has an idyllic vision, which is not likely shared by the man who shares the space.  Though he is not nearly as committed to the outcome, he may second-guess or oppose her choices. This is when a smart person allows the "Who Cares Most" rule settle the  disagreement.
Example:  I recently changed the curtains in my living room.  I chose beautiful chocolate velvet drapes with Beloved Soul Mate's full agreement.  As soon as they were hung, he loved them, but I found them to be oppressively dark. Had I asked him for input, he would have opposed changing them, but when I switched them out for something bright & airy, he failed to notice the change for almost three months.
The inexperienced me, might have entertained an argument over the matter, but the older, wiser me, knows he wants to be heard, even when he doesn't really care much. After his initial protests, he almost always likes my choices.  Invoking the "Who Cares Most" rule, I staged the window covering coup unbeknownst to him, without feeling duplicitous or overbearing, precisely because having the right curtains means more to me, than it does to him.
However, when it comes to autos, he cares WAY more about cars than I do.  What I NEED from a car is simple.
1.  Should respond favorably to a key in the ignition.
2.  Must be comfortable and spacious enough to be practical.
3.  Good color a plus.
Because of the "Who Cares Most" rule, I spent a regrettable year driving a Cadillac El Dorado, with a hinky electrical system. I would have preferred an SUV, but I simply wasn't invested enough to wage a battle over it.  The over-sized car didn't appeal to me, but Beloved Soul Mate fell in love with it. I agreed to the car, because it mattered more to him & made him happy.  Fortunately for me, the two-door Caddy quickly became impractical when we had children in carseats,  providing a reason to sell it to another man who fell  in love with it.
Using the above rule, many problems are avoided, but it is of no use in resolving the issue of how often to have sex. By this rule, the partner who wanted it most, would be allowed to control when & how to have it, but craving sex is like being hungry for pizza. When you want pizza, you want pizza; but as anyone who has found themselves in a the desperate-for-pizza-mood knows, there is great pizza and eat-it-only-in-a-pinch-pizza.  Nevertheless, pizza is pizza. When we are desperate, we may settle for something that isn't exactly what we wanted.  It satisfies the urge, but doesn't leaving us wanting the same thing the next day.
The definition of good sex, like the definition of good pizza is different things to different people. When us gals are dreaming of sex, we may be imagining something completely different from what men imagine we're imagining. Women dream of something sweet, tender, and memorable. That isn't to say it can't be naughty, gratifying, monkey love, but it's the kind of sex, that is still appealing at breakfast the next day.
Most of us are happy enough with the kind delivered in 30 minutes  or less, even when we know the difference between a made to order brick-oven pie and the pizza that comes out of a freezer box. This is one situation when the "Who Cares Most" rule causes more problems than it solves, because it is rather  like trying to force A Meat Lover's Special on a vegetarian.  The invoking of the "Who Cares Most" rule guarantees a stale mate.
Thick or thin–is isn't possible to agree on everything.  The compromise can be noble or counterproductive, because if one partner is continually compromising, resentment is inevitable.  In pizza terms, it is exactly why you can order pizza made with half what she likes, and half what he wants.   Not  everything in marriage is fifty-fifty, but love-making is an area that should strive to be.  If you can't figure out how His & Hers is supposed to work, you might find yourself alone with a whole pizza to yourself.  You'll have it your way, but it won't be nearly as fun as having someone to share it with.
Deb's Note: One friend says writing about relationships is hackneyed, another friend says writing about sex is boring.  Everywhere I look, people are trying to start relationships, fix relationships or end failing relationships.  Therefore, I do hereby vow to stop writing about both sex and relationships when everybody stops having them.
Another friend says there is no comparison between sex and pizza.  I think she just needs to try better pizza.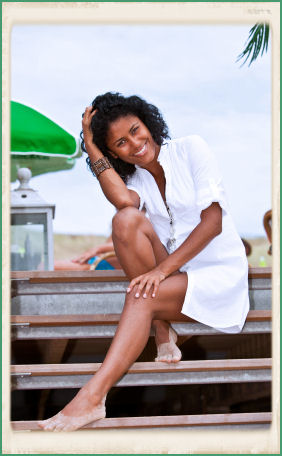 It's probably only a matter of time before someone authors "Everything I Ever Needed to Know I Learned  from my Girlfriends" if they haven't already. The lessons we learn from the women in our lives, pick up where Mother's lessons left off. Often they are lessons we wished we'd learned sooner.
For several years, I have enjoyed rereading the words on the framed poster in my grooming area. Posters, like tattoos, are often outgrown after a few years, but I've yet to outgrow this one.   Most of us are not fans of aging, but the years have a way of making us realize how much we don't know and help us appreciate having been around long enough to have learned  a few life lessons. Perhaps one day, I'll grow tired of the poster, but for now, it serves to remind me that youth & beauty are replaced by a something more substantial–a sense of self.
Though they are not mine, I share the words  here.
Every woman should
know how to use a stick shift;
a plunger;
understand the difference between
don't tell and soul and
don't tell a soul i mean it;
know her mind; change it;
have protection handy;
but not too handy;
use special china;
and special underwear
for no special reason;
over commit; come through;
refuse to do it again; do it again;
be able to discuss first and ten;
have better things to do;
set boundaries; go camping;
grow something; dance crazy all alone;
stare at a phone;
get dressed in five minutes;
be a princess; get over it;
believe in the perfect man;
get over it; read; walk; flirt;
shock; listen; sing; thank God;
be single and like it; a lot;
raise a child; or not;
see a wrinkle and be reminded
of her youth; not her age.
I've love the lines about keeping confidences.  Any woman worth her latte, knows how and when to keep secrets.
I can relate to the line about knowing how to use a plunger or drive a stick shift.  Whether it's unclogging  a drain or jump-starting your car, it's good to know what to do when you wish there was a man around. Even though men love to be needed, they aren't that crazy about needy women.  When a man knows what it means to be needed by a woman who doesn't need him, he knows what it means to be loved.
I've also been amused to ponder exactly what "protection" meant. Contraception?  Pepper spray or something high caliber at the bottom of the purse? I would venture "protection" means something different to an Arizona girl like myself, than it might to others, but no matter, the message is clear. It's always good to look out for yourself.
Within the lines above, there are things you can probably relate to, but between the lines is the idea of accepting and appreciating who you are. You can put your life on hold while you wait for a fantasy, or you can learn to love yourself and get on with your life.
Marriage is great, but a woman isn't incomplete without a man.  It is okay to be single. It is okay to be childless.  If you find yourself in a difficult marriage, you alone will know whether the decision to stay married or to divorce is the right one for you. You alone will know whether or not life was better or worse because of having been a mother, or choosing not to be one.
You were meant to be who you are. The decisions that determine the course of your life, are yours alone to make, because at the end of your days, you alone will know whether you lived an worthwhile and authentic life.
To view or purchase, click here:    EVERY WOMAN SHOULD KNOW poster by Portal Press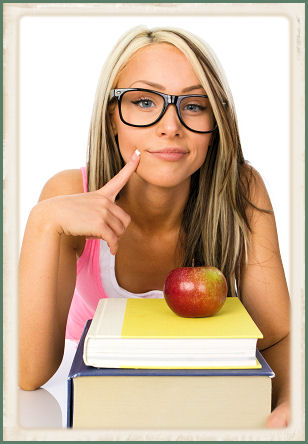 When I try to figure out what to write about next, I aspire to writing something readable, more importantly, I strive to write things worth the time of those who seek out this site, which is why, today, I've decided to share the single-most effective way to improve relationships and do almost anything better.  This may not be the secret to life, the universe and everything, but it's close.
Ready?
Pay attention.
Simple.  That's all there is to it.
Got it now?
Your grade school teachers probably told you to pay attention, but this practice is even more important after the diploma days.  Every aspect of your life will be easier, if you simply pay attention.
Many people sleepwalk through life, oblivious to what's going on around them.  With electronics and media to provide constant distractions, we have become super-prone to boredom, making it easier than ever to ignore the ordinary, but important things, like the people we live with.
Married folks stop paying attention to each other, and are then surprised when the relationship fails. Parents stop paying attention to their kids, and wonder why their kid's peers leverage more influence.  We find ourselves asking what's missing from our lives, because we forget what's really important. Whether you seek to improve relationships, advance in your career or just live a better life, paying attention is the all-purpose, most effective way to do anything better.
If you pay attention to people who are smarter than you, you'll enjoy tuition-free, continuing education. If you pay attention to those who aren't as smart as you, and you'll have the opportunity to learn from their mistakes, without the trouble of making them yourself.
Pay attention to clocks and you'll be less likely to be late.  Pay attention to the way you spend your time, and you'll be able to accomplish more.  Pay attention today to where you'd like to be tomorrow. and it's more likely you'll find your way there.
Pay attention to your stuff and it will last longer.  Whether it be investigating a small engine noise, before it becomes an expensive repair, or being mindful of where you take off your sunglasses, paying attention to the things you use each day, will save you time and money.
Pay attention to where you spend your money, and you'll find it easier to manage.
Pay attention to what you eat and you'll be one step closer to losing weight or becoming healthier.
Pay attention to your appearance and you'll not only feel better about yourself, but others will see you in a more favorable way.
Pay attention to your surroundings, and you will be less likely to get lost.  Pay attention when you're in unfamiliar places, and you'll  be less likely to be a victim of a crime.
Pay attention to those above you and not only will you know how to please them, but you'll also learn how they got where they are.  Pay attention to those below you and you'll learn everyone has value.
Pay attention to the likes and dislikes of your loved ones, and you'll never be at a loss for how to make them smile,  you'll never be at a loss for what to buy them when it's gift-giving time.
Pay attention to the negative thoughts echoing in your head, and you'll realize how they waste and spoil your energy.
Pay attention to the differences between what people say and what they do.  Sometimes actions speak louder than words, but sometimes actions are only what people want you to see.
Pay attention to what your kids do, what they say, and who they hang out with.  Then, when they tell you you don't know them, you'll be able to show them you do.
Pay attention to the people around you, because when you understand them, they'll be easier to love.
Pay attention to the people around you, you'll find them eagerly paying attention too you.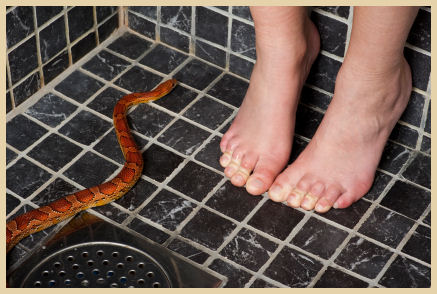 I wish I'd had a notebook (or a better memory) the day I heard a news story on women and fear.  Googling failed to provide me the source or the statistics cited, but the article reported that the majority of women surveyed reported they felt fear daily–compared with a much lower percentage of men who regularly experienced fear.
I wondered what women were so afraid of.  Are we talking fear of having lipstick on our teeth, or fear of being found in a dumpster?  Was this specific fear of things like identity theft or generalized fear of economic uncertainty.   Was it the fear that something bad would happen or fear that we were unprepared to deal with bad things?
Women generally feel more vulnerable in men, in part because we are usually not as big or strong as them, but also because we have been inculcated to believe we are defenseless against men and vulnerable without them. We expect men to protect us from the dark, being alone, strangers and things like bugs or spiders.  Ironically, men are statistically more likely to be the victims of violent crime, yet women's fear of violent crime is disproportionately greater than men's.
The information age has had the effect of magnifying risks, making them seem larger than they are. The publicity given to breast cancer has caused women to be more afraid of dying of breast cancer, than heart disease, which poses a greater risk. With each week bringing news of more food safety risks, like recalls, toxins, pesticides, carcinogenic compounds, or the unknown effects of genetically modified foods, it's a wonder women still struggle with weight–which incidentally is one of the things women fear.
Sensationalist journalism, media hype, internet urban legends and legitimate news provide us a steady source of new worries.  But even without the modern-day horror stories, many struggle with irrational fears.  Some fears may have a  reasonable foundation, like the kind of post-traumatic fear that can haunt a women who has suffered an assault or rape, many of our fears are not as reasonable.
We tend to fear the unfamiliar.  Car travel is more dangerous than air travel, but the mysterious physics of air travel cause more people fear to flying.  From unfamiliar bathrooms, to ethnic foods, what we imagine is is scarier than what we see. What we imagine causes us to fear familiar things like spiders, dogs, or mice–even those which are harmless.  Avoiding risks because of fear can be harmful, as it is when those who fear of dentists, doctors or needles, forego getting needed care.
Everyone experiences fear. Being afraid, doesn't mean we are weak or gutless, it is a natural part of our survival instinct.  However, our response to fear determines how much power it has over us.  The well-known quote, "the only thing we have to fear is fear itself " was followed by a lesser known line, "nameless, unreasoning, unjustified terror which paralyzes needed efforts to convert retreat into advance."  The feelings of anxiety, uncertainty often cause more discomfort than the things we fear.
Fear can be tremendously helpful, if we use it to prepare ourselves for legitimate threats.  Most of us don't think our house will burn down, but  having smoke detectors, a fire extinguisher and insurance provides a sense of being prepared for such an occurrence.  However, for some fear becomes a comfortable way to buffer themselves from risks or facing the reality of life.
According to one source, top women's fears include:
Unplanned pregnancy
Illness
Fear of losing a man
Fear of losing beauty and/or gaining weight
Fear of losing a child
We can do our best to prevent these things, but there are some things in life we are powerless to change.  If we allow fears like those listed above keep us from loving, being loved, getting married, having children, or if we allow worst-case scenarios to limit us, we are doomed to live small lives with limited satisfaction.
Some time ago, I had to do something I didn't want to do.  The fear set my heart racing.  My throat was tight, my stomach nervous, but I knew it was something I had to do.  It would have been easier to back down, but I didn't.  That single experience uncorked more strength than I though I possessed.  Like the Cowardly Lion after receiving his medal, I wasn't more courageous, just more confident.  I think of that day as the day fear got small, because afterward it was easier to face  my other fears.
A sweet girlfriend had a similar experience after finding the courage to leave an unhappy marriage.   As she ended her marriage, she wanted to begin a better, bolder life.  She had always been afraid of the Ferris Wheel, but was tired of allowing small fears to affect her life. Riding a Ferris Wheel may not seem brave, but taking back control of life is. I was with her, when she finally had the courage to do it.  Afterward, she was exhilarated and empowered by having taken the first step to seeing the world from a new perspective, and ready for bigger challenges.
She knew it was silly to be afraid of a kiddie ride, and she knew that to have the life she desired would require her to be brave enough to confront the changes and challenges of living a new way.  She was tired of living timidly, as you may be if you know you are being held back by small things.  There are some fears we may not be able to eliminate without professional help, but if there are fears you think you are ready to conquer, here are some tips.
Assess the real risk of what you fear.  Be realistic in asking if what you fear is likely or unlikely.  Ask yourself if the risk is greater than the cost of being held hostage by fear.
Though you may not feel strong enough to face fears alone, trusted friends or family can serve as cheerleaders to encourage us or guide us through the baby steps needed to face our fears.
Be prepared to experience discomfort. Discomfort is a natural & helpful response.  Remember the fight or flight response is our body's way of preparing us to face threats.
Don't feel like you have conquer everything at once.  Take small steps before giant steps.  A fear of dogs is more likely to be conquered by getting exposure to poodles than pitbulls.
Finally, remember that heroes and cowards both experience fear, but it is how we handle what we fear that determines whether we will be victorious over our fears, or victims of them.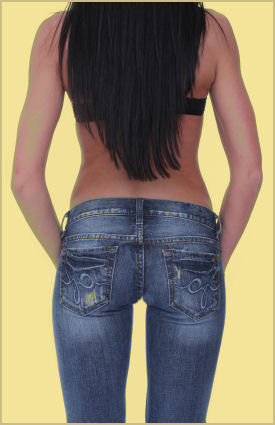 If you want to look good every day, three must-have items are: the right shoes, the right bra, and the right jeans.  Since bras and jeans can make or break your shape, perfect fit is essential. If only bras & jeans were as easy to fit as shoes!  Considering how much much less needs to fit into a bra, than a pair of jeans, bra shopping is easy by comparison.    Despite this, bra experts say 85% of women are wearing the wrong bra.  Not sure how they determined this, but it made me wonder ow many women are wearing the wrong jeans.
Think about it–the area from the ankle to the waist is at least 60% of the body, yet we're expected to find something something off-the-rack that mimics the size and shape of a body unlike anyone else's with sportscar-like ability for hugging curves.
A jeans-buying expedition isn't just a shopping trip,it's a quest for perfection, as we search for a pair that will make us look and feel amazing.
There are hundreds of brands and styles, yet we all have days when it seems none are crafted for a body like the one we see in the fitting-room mirror.  Even Levi's, who should be the world's foremost expert on jeans, recently came up with yet another line for those who can't find good fit among their other 170 styles.
The good news is this season's trends in jeans should make get the right fit easier, but the bad news is that this season's jeans may not be very flattering.  According to the trend-spotters, high-waists and wide legs are back–didn't we just finish eradicating "mom" jeans? Is it possible the designers responsible are trying to sabotage us by reinventing unattractive?  Or are they they just unnaturally attached to their "mommys"?
There are countless numbers of articles written on how to pick the right jeans, but in seasons with unfortunate fashions, the focus should be on NOT wearing the wrong jean.  At times like these, a good mirror, a ruthlessly honest girlfriend and a few tips are helpful.
No matter your height or shape, the length and leg of  your jeans is important.  On their way out, are the recently popular" skinny jeans".  This trend was one an average figure would work, but they made the very thin look spindly and the more fuller figured appear to be in danger of toppling.  Now it seems we're going to the opposite extreme, with wide legs that should be reserved for pianos & pachyderms.  Aren't most of us trying to look as long and lean as possible?  Is there anyone out there who has enthusiasm for jeans that will make them look shorter and thicker?
If you want to wear the wider styles this season, opt for flared legs cut a little closer to the contour of the upper leg, like flares or bells.  To get the longest line, pair them with a delicately tapered or pointed shoe.
Now that jeans come in different rises, there is no reason to be wearing jeans that are too tight or too loose in the waist.  Whereas having a small waist is almost always a good thing, when it comes to jeans  a tiny waist with an ample derriere can be problematic.   Brands like Apple Bottoms and L.E.I. are cut for more curve, but if a small waist is an issue, go for mid-rise to show off the booty without having it spoiled by a poorly fitting waist band.  For those who have small waists with less curve, low-rise jeans can create an illusion of a curvier figure by accentuating the hip.
Pay attention to the cut as well as the material.  There are many lines which use Lycra or Spandex to help minimize figure flaws.  The days when "stretch" jeans were guaranteed to accentuate the wrong things or make ripples where you didn't want them are long gone, the newer blends have just enough "give", to cuddle your curves.
If you aren't as cheeky as you wish you were, highly embellished pockets can work in your favor, by adding bulk while creating an illusion of more. Pockets placed lower can help downplay a butt that isn't as high as it used to be. but unless you're under thirty (or look like you are) over embellished or novelty pockets are best left in the left in the Juniors shop.
Trendy washes and finishes come and go.  Whiskered, color rinsed, grunge wash, sharkskin, metallics–there's always some new novelty, but when the trend is gone, those dated jeans should be too. Enjoy what's current, but keep in mind smoother darker finished denims in less a trouser cut can go anywhere.
Finally, be fickle.  Unless you have a brand of jeans that never fails, experiment.  Don't be so locked into what you're used to, that you miss out on something better, and don't be a slave to brands or styles that don't work on you.  Hot brands and high-priced designer tags do not guarantee of a better looking jean.  Most importantly, don't let vanity cause you to buy jeans that aren't the right size.  No matter what the tag says, if it doesn't fit great, it's not your size.
Your body is uniquely your own.  No matter what everyone else is wearing, choose what makes you look and feel your best!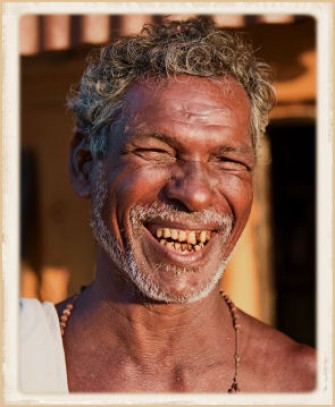 Water pressure issues required a house call from the utility company.  The serviceman was a 40-something.  He was well-built, handsome and had dreamy green eyes, but when he left the thing my girlfriend & I couldn't stop talking about was his teeth.  His mouth was full of uncommonly white teeth, a study in symmetry, surpassed only by the sincerity of the way he showed them.
Everyone finds certain traits appealing.  I have a weakness for a good smile.  Always have.  Back in college, on those odd occasions (like Sadie Hawkins Day) when I had to ask a guy for a date, I always chose the guy with the nice smile.  I didn't realize it back  then, but it was a smart move, as those who smile are generally better company.
I wrote about teeth several months ago, and have sometimes regretted it. (Oral Fixation) Since that post, some of my guy friends have become apologetic about their teeth. I love good teeth, but also realize everyone isn't lucky enough to have them.  Many factors can prevent us from having the smile we'd like, but because a pleasant smile is about so much more than just teeth, even those with imperfect teeth, can have a charming smile.
A few years ago, a change in my outlook caused me to start smiling more.  It wasn't anything I did intentionally, but as I evolved into a "smiler", I realized the impact. Smiling does more than change one's expression, it changes one's life.
I started paying more attention to others who smile.  During that time, I learned things. People who smile look younger and age better. (Smile lines are much more pleasant, than frown lines on a mature face.) People who smile are perceived to be more friendly, approachable and likeable. Smiling makes it easier to meet people and/or make friends. Smiling alters the voice,  making us sound more animated and pleasant. When we smile, the body reacts with a mood-enhancing effect. In other words, smiling makes us happier.
Recently, my mood & personality were feeling flat, and I couldn't figure out why.  It was hot & humid, but not enough to sap my energy.  I wasn't tired or stressed. Everything around me was great, yet, I was feeling very blah.  Then it hit me–it was the braces. All the new stuff in my mouth had made smiling less natural.  I didn't feel myself, because I hadn't been smiling as much.
It might seem insignificant, but to those who recognize the complicated mind/body connection, it's hugely significant.  I started to think about the biology of the smile as the subject of a blog post.  Writing that post would require delving into the science of stuff that isn't fully understood.  So I turned to the guys at The Perfect Male Blog for help.  They expertly decipher the science & psychology of behavior on their blog.  Fortunately, they were kind enough to agree to write about this topic for de blog.  This made me so happy, I almost forgot about the braces.
Deb's Note: I am in love with The Perfect Male Blog.   The Perfect Male's perspective is a perfect compliment to the imperfect female's perspective as given on de blog. Just as de blog attracts many male readers, The Perfect Male Blog, though written for men, is great reading for women too.  I am sure you'll agree when The Perfect Male visits de blog next week.  Check out their site and be sure not to miss their take on smiling, next week on de blog.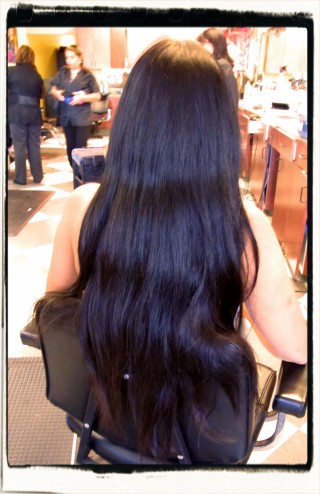 Almost every woman–and a few men, have cried (or cussed) over their hair.  Almost everyone has had the unfortunate experience of leaving a salon light-headed and lighter in the pocketbook, but less-than thrilled with the result.
Hair, good or bad, can be a head turner, but considering that hair is basically dead cells, its amazing how much time, money & energy we spend on it.  I find it especially ironic to consider that most of us aren't nearly as invested in our teeth, as we are our hair.  Hair comes and goes.  Bad hair is usually a very temporary condition–if only bad teeth were as easily remedied as bad hair–when a tooth (or teeth) went bad, they'd already be growing their own replacement(s).
Of course with teeth style & color options are limited, but with hair there are so many choices:
Short vs. Long
Curly vs. Straight
Layered vs.Blunt.
Natural vs. chemical.
If the style options aren't enough to keep us constantly contemplating a change, there are all the implications.  Our hair can affect how masculine or feminine we seem, how old we appear, or convey how stylish we are–and that's just the hair on our heads.  An abundance of luxuriant hair on the head is good,  but on the body–not so much.  We may be simultaneously, trying to remove the hair we don't want while trying to cultivate and preserve the hair we do want.
Because most of us vacillate between loving or hating our hair, we quickly learn the value of a good haircut.  A good hair cut can be expensive, but a great haircut is worth the price.  Because I just got braces, I can't afford to have a bad haircut.  If my newly acquired mouth full of orthodontic apparatus isn't enough to leave me feeling attractiveness-impaired, the last thing I need is a bad cut. With braces I'm just one bad haircut away from being something like a "purse-holder".  (For those who have never had the misfortune, "purse-holders" are the girls who are never asked to dance, and therefore stuck watching purses, while their more attractive friends are dancing.)
My hair was due for a change, it was too long.  My hair was too long.  Short-hair people probably won't understand that, but take my word for it.  There is such a thing as too long, and mine had reached that place about three months ago.  Though I was badly in need of a haircut, I was not in no mood for a bad haircut.  Taking the philosophical approach, I did the one thing I know that guarantees a good haircut.  I got a haircut the no-lose cut–the one that makes me feel good no matter how it looks.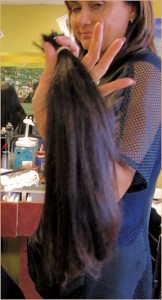 If you are as fortunate as I am to be able to grow long hair, at least once in your life, you should consider donating the stuff that would end up on the salon floor to Locks of Love.  Thanks to Oprah, I think everyone in the country knows about the non-profit organization that makes wigs for children who have suffered hair loss  due to cancer or alopecia.  Because my hair grows quickly, I've been fortunate enough to donate hair a few times.
The helplessness we feel when someone we know is affected by illness or cancer is something that we all eventually experience.  When there is nothing we can do to change the outcome, we do our what we can to improve outlooks. Donating a ponytail is nothing to someone with a healthy head of hair, but to a individual who is suffering from alopecia or dealing with the challenges of an illness, it could make a huge difference.
No matter how my hair looks today when I leave the salon, I'll leave knowing I just got a great haircut!