Posts Tagged 'life lessons'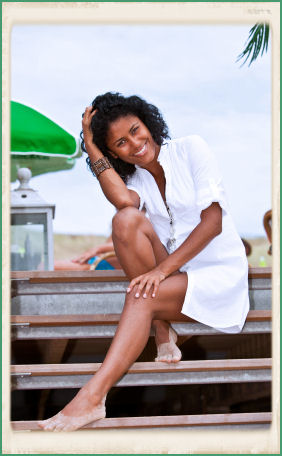 It's probably only a matter of time before someone authors "Everything I Ever Needed to Know I Learned  from my Girlfriends" if they haven't already. The lessons we learn from the women in our lives, pick up where Mother's lessons left off. Often they are lessons we wished we'd learned sooner.
For several years, I have enjoyed rereading the words on the framed poster in my grooming area. Posters, like tattoos, are often outgrown after a few years, but I've yet to outgrow this one.   Most of us are not fans of aging, but the years have a way of making us realize how much we don't know and help us appreciate having been around long enough to have learned  a few life lessons. Perhaps one day, I'll grow tired of the poster, but for now, it serves to remind me that youth & beauty are replaced by a something more substantial–a sense of self.
Though they are not mine, I share the words  here.
Every woman should
know how to use a stick shift;
a plunger;
understand the difference between
don't tell and soul and
don't tell a soul i mean it;
know her mind; change it;
have protection handy;
but not too handy;
use special china;
and special underwear
for no special reason;
over commit; come through;
refuse to do it again; do it again;
be able to discuss first and ten;
have better things to do;
set boundaries; go camping;
grow something; dance crazy all alone;
stare at a phone;
get dressed in five minutes;
be a princess; get over it;
believe in the perfect man;
get over it; read; walk; flirt;
shock; listen; sing; thank God;
be single and like it; a lot;
raise a child; or not;
see a wrinkle and be reminded
of her youth; not her age.
I've love the lines about keeping confidences.  Any woman worth her latte, knows how and when to keep secrets.
I can relate to the line about knowing how to use a plunger or drive a stick shift.  Whether it's unclogging  a drain or jump-starting your car, it's good to know what to do when you wish there was a man around. Even though men love to be needed, they aren't that crazy about needy women.  When a man knows what it means to be needed by a woman who doesn't need him, he knows what it means to be loved.
I've also been amused to ponder exactly what "protection" meant. Contraception?  Pepper spray or something high caliber at the bottom of the purse? I would venture "protection" means something different to an Arizona girl like myself, than it might to others, but no matter, the message is clear. It's always good to look out for yourself.
Within the lines above, there are things you can probably relate to, but between the lines is the idea of accepting and appreciating who you are. You can put your life on hold while you wait for a fantasy, or you can learn to love yourself and get on with your life.
Marriage is great, but a woman isn't incomplete without a man.  It is okay to be single. It is okay to be childless.  If you find yourself in a difficult marriage, you alone will know whether the decision to stay married or to divorce is the right one for you. You alone will know whether or not life was better or worse because of having been a mother, or choosing not to be one.
You were meant to be who you are. The decisions that determine the course of your life, are yours alone to make, because at the end of your days, you alone will know whether you lived an worthwhile and authentic life.
To view or purchase, click here:    EVERY WOMAN SHOULD KNOW poster by Portal Press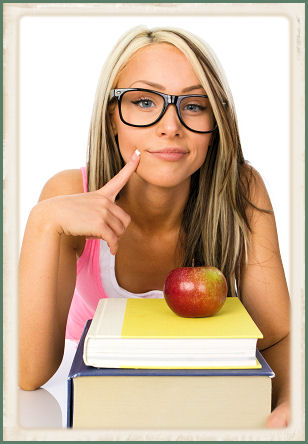 When I try to figure out what to write about next, I aspire to writing something readable, more importantly, I strive to write things worth the time of those who seek out this site, which is why, today, I've decided to share the single-most effective way to improve relationships and do almost anything better.  This may not be the secret to life, the universe and everything, but it's close.
Ready?
Pay attention.
Simple.  That's all there is to it.
Got it now?
Your grade school teachers probably told you to pay attention, but this practice is even more important after the diploma days.  Every aspect of your life will be easier, if you simply pay attention.
Many people sleepwalk through life, oblivious to what's going on around them.  With electronics and media to provide constant distractions, we have become super-prone to boredom, making it easier than ever to ignore the ordinary, but important things, like the people we live with.
Married folks stop paying attention to each other, and are then surprised when the relationship fails. Parents stop paying attention to their kids, and wonder why their kid's peers leverage more influence.  We find ourselves asking what's missing from our lives, because we forget what's really important. Whether you seek to improve relationships, advance in your career or just live a better life, paying attention is the all-purpose, most effective way to do anything better.
If you pay attention to people who are smarter than you, you'll enjoy tuition-free, continuing education. If you pay attention to those who aren't as smart as you, and you'll have the opportunity to learn from their mistakes, without the trouble of making them yourself.
Pay attention to clocks and you'll be less likely to be late.  Pay attention to the way you spend your time, and you'll be able to accomplish more.  Pay attention today to where you'd like to be tomorrow. and it's more likely you'll find your way there.
Pay attention to your stuff and it will last longer.  Whether it be investigating a small engine noise, before it becomes an expensive repair, or being mindful of where you take off your sunglasses, paying attention to the things you use each day, will save you time and money.
Pay attention to where you spend your money, and you'll find it easier to manage.
Pay attention to what you eat and you'll be one step closer to losing weight or becoming healthier.
Pay attention to your appearance and you'll not only feel better about yourself, but others will see you in a more favorable way.
Pay attention to your surroundings, and you will be less likely to get lost.  Pay attention when you're in unfamiliar places, and you'll  be less likely to be a victim of a crime.
Pay attention to those above you and not only will you know how to please them, but you'll also learn how they got where they are.  Pay attention to those below you and you'll learn everyone has value.
Pay attention to the likes and dislikes of your loved ones, and you'll never be at a loss for how to make them smile,  you'll never be at a loss for what to buy them when it's gift-giving time.
Pay attention to the negative thoughts echoing in your head, and you'll realize how they waste and spoil your energy.
Pay attention to the differences between what people say and what they do.  Sometimes actions speak louder than words, but sometimes actions are only what people want you to see.
Pay attention to what your kids do, what they say, and who they hang out with.  Then, when they tell you you don't know them, you'll be able to show them you do.
Pay attention to the people around you, because when you understand them, they'll be easier to love.
Pay attention to the people around you, you'll find them eagerly paying attention too you.