Posts Tagged 'holiday season'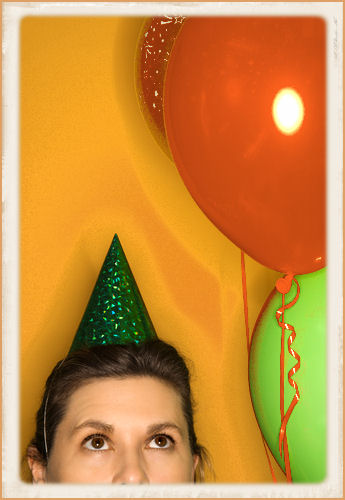 'Tis the season, the season which ushers in that other season…
There are two times of the year, when invitations are too plentiful.  The first occurs between spring and summer when end-of-the year recitals, picnics, and awards banquets are followed by graduations, weddings, BBQ's and usually a baby shower or two.   The second is the season beginning in fall, and lasting through the last pretzel of the Superbowl–guaranteeing that the already-too-busy holiday season will be even busier.
Parties are fun–at least they are supposed to be.  Unfortunately, they aren't all fun, and even when they are, not everyone enjoys them.   There are those who live for the next party and those who dread them all.  Most of us are somewhere in between, but even the most sociable can find it challenging to enjoy a party.
The invitations we receive are supposed to be optional, but many come with obligations or implications, which cause us to attend things we'd rather skip.  As a result, we may find ourselves wearing clothes we aren't comfortable in, talking to people whose company we may not enjoy, on evenings when we'd prefer the comfort of  home, a bathrobe and Conan O'Brien.
Women seem to be able to muster more enthusiasm for social gatherings than men.  This shouldn't come as a big surprise, considering we enjoy talking and dressing up more than most men.  That's a broad generalization, but try to imagine men using home parties selling stuff like car care products or grill accessories as an excuse to socialize.  (In my head I'm trying to picture Beloved Soul Mate at a buddy's house for a a home demo of Turtle Wax.)
Even if it is true that women are socially more at ease, more than 40% of adults consider themselves shy, and even those who would call themselves extroverts can experience anxiety in social settings.  For those who dread the inevitable social functions, here are some obvious and simple tips;  because enjoying a party isn't supposed to be hard.
1.  The most important thing is remembering you are not the only one who may feel self-conscious in social situations.  If you are uneasy, it is likely others are too.  Though it is natural to internalize the discomfort, don't be consumed by worries about what others are thinking of you.  The others are most likely just as anxious about making a favorable impression–or not making a bad one.
2. If you wait for other "shy" people  to break the ice, it could be a very long chilly evening.  By being the one who takes the initiative, you will quickly make the environment more friendly.  It is as simple as introducing yourself, and while this will feel like a huge risk, it will put others at ease and cause you to seem more socially confident than you probably feel.
3. Once introductions are made, there is the inevitable small talk.  Small talk is awkward, until you establish something  both parties can talk about.   Talk about the season, the decorations, the food, how the other person knows the host, or how long they've been with the company.  You can even talk about how awkward it is to make small talk.  Kids, dogs and sports are also easy fallback subjects.
4. Lighten up and have a sense of humor.  The point of a party is to have fun, so if you make a gaf, don't let it spoil your evening.  Having a sense of humor is almost always a good thing, except on those uncomfortable occasions when someone makes an offensive attempt at humor.  In those situations, you may want to quietly excuse yourself to refill your punch cup (or your shot glass).
5.  Speaking of shot glasses..even when alcohol is served, you don't have to drink it.  Drinking is more acceptable at some parties than others.  While passing out on a couch may be fine form at a reunion of the fraternity brothers,  professional functions are a good time to practice moderation.
6. Every social function has unspoken rules.  If  you try to get a read on what kind of atmosphere the party hosts intend, you won't feel like the only one who missed the memo.  Be considerate of the hosts, by following suggested dress codes, contributing food or drink if asked, or complying with the parameters of the inevitable holiday gift exchange.   While you're at it, pick up a little something for the party host(s).  This isn't required, but it doesn't take much effort and conveys thoughtfulness.
7.  While you're being so thoughtful, remember to R.S.V.P.   Later, if your plans change, be sure to inform your host(s).  If you're expected to attend, do your best to show up, preferably on time.  Being late may seem fashionable, but it is very inconsiderate, if it causes others to wait on you.
Parties are supposed to be relaxing, not stressful.  If you've been invited, it is because the host or hostess is hoping you'll enjoy the occasion.   Showing your appreciation can be as easy as enjoying the food, company and atmosphere.  In a season that is often frantic, do yourself a favor and have a little fun.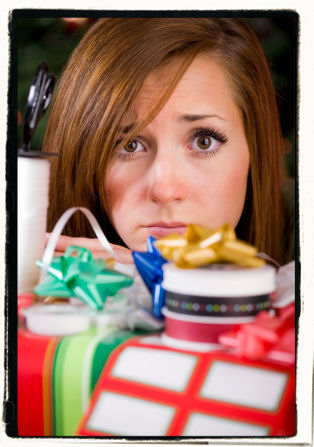 After spending a weekend scurrying through holiday activities, I lost Monday–a day I needed.   The busy weekend, left my wits were dulled, my energies lulled and my productivity nearly annulled.  My excuse?  Tis the season, the season in which there is always too much to do.
With just a little over a week until Christmas, everyone is checking their list.  This time of year, the everyday to-do list is augmented by the Special Holiday Edition to-do list, including the Christmas shopping list, and the holiday mailing list.  On this list ordinary tasks are joined by extraordinary tasks like decorating the yard, whipping up something from a cherished family recipe or staying up late to finish some holiday surprise.  Whether it's cleaning, cooking, parties or pageants; it's nearly impossible not to become exhausted.
Yet, at this time when we are stretched, most of us neglect the one thing which would most likely ensure a more enjoyable holiday–REST.  The great irony is at the time when it's time to relax and enjoy the holiday, nerves are frazzled and goodwill toward men is waning.  As family and friends begin to gather, we find ourselves asking how we wished for  "White Christmas" but instead got Snow White's pals Grumpy, Dopey and Sleepy.  (Except, instead of being short, they are merely short-tempered.)  Is it any wonder our holidays don't look like Norman Rockwell's?
With this in mind, a new holiday tradition is in order–taking time to rest and regroup.  When it isn't possible to get enough sleep at night, make time during the day to relax and rejuvenate.  Slow things down even briefly.   Writing cards or paying bills at a favorite coffee house, may be all it takes to allow you to unwind.  You can take a break to enjoy a massage or pedicure or slip into a tub of warm bubbles to relieve tension and fatigue, but if you really want to recharge, I suggest a nap.
This isn't the wimpy nap associated with babies or old people–this is the real deal, the big Kahuna, the power nap.  A quick little catnap of about 20 minutes will leave you feeling sharper and better rested than a full-fledged nooner-nap.   Twenty minutes–short, but, oh so sweet!
I'm a big devotee and proponent of the short snooze.  Many are the findings and studies on why such a small rest produces such big results.  I'd cite some here, but you'd be tempted to read them, which would require you to be awake.   Trust me, your time would be better spent with your eyes closed.
Happy Holi-Doze!  Sleep in heavenly peace.