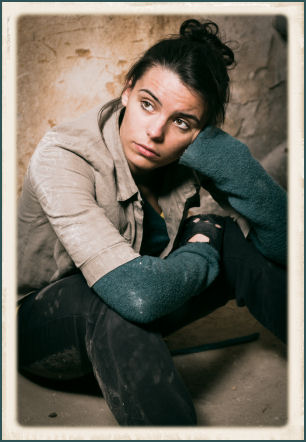 What would it take to make you happy?
Freedom from health problems?  Restoring a relationship?  Being with a lost loved one again?  For some the answer is easy, for others there is no answer.
Lest we forget, life is unfair. When a friend is diagnosed with a terrible disease, when we learn of an untimely death, or when we witness the devastation caused by natural disasters, like Hurricane Sandy, it is clear our fates are often determined by things we cannot control, things that have nothing to do with who we are, or how we have lived.
Those whose lives were changed by Sandy, know nature can be cruel.  There was nothing fair when families watched Sandy wash away the material evidence of their lives, while other homes were spared.  The injustice of this will cause some victims to be angry and bitter longs after the debris has been cleared and their homes have been rebuilt.  Yet, even in the midst of great suffering, there are always those who find a way to smile through their pain.
How is it that people can experience the same kind of tragedy, yet some emerge stronger, while others remain mired in the pain of the past?  How is it that some have the strength and optimism to focus not on what they've lost, but on what remains? Read the rest of this entry »