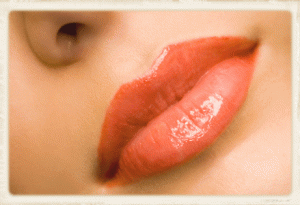 .
I receive a lot of compliments on my hair.  Just as I don't believe everyone who tells me they don't color their hair, many people don't believe I color mine.
I love my hair, but every couple of years, I get tired of  the time spent maintaining the illusion that my hair is as completely raven, as it was when I was 19.
At those times, I throw up my hands and I throw down the towel.  I say goodbye to the gloves and little vials of hair color, as I resolve to go natural.   I am woman, the hair is but a small detail.  I am so much more than a great head of  espresso-colored hair .
In that brief moment of time, I almost convince myself it is time for the world to recognize my natural beauty.  Then, I catch a glimpse of stray gray and continue as before.
I ponder my  girlfriends who have forsaken hair color, refusing to surrender their identities to somebody else's vision of beauty.  Some of them also face the world boldly without makeup.  Unnaturally natural, these women hold their un-dyed heads high.
For the most part they are educated and well-employed.  They are women who have the respect of both men and other women.  They are women I admire, but that doesn't keep me from thinking about how something like Gold Dust  Shade # 12, or Harvest Honey Shade #14,  might earn them a whole new level of admiration.
I spend the day with one of my girlfriends from this category.  For most of the time we are together, I'm wondering if our friendship is strong enough to stand up to a little well-intended suggestion that she try a teensy bit of powder or a smidgen of blush.  I search the polite phrases I know  for the proper way to suggest to a great skin-toner.    Because she's brilliant, I'm trying to listen to everything she says, but instead I'm focusing on how lifeless her eyes seem without mascara.
If she were to have a "make-over",  would it affect the way she were perceived?  Would the world listen more intently to what she had to say, if her lipstick were Power-Tie Red?
Possibly, but probably not.
I can't speak for them, but I know I'd be able to concentrate better on what she was saying, if I weren't so distracted by wanting her to conform to my own notion of attractiveness.