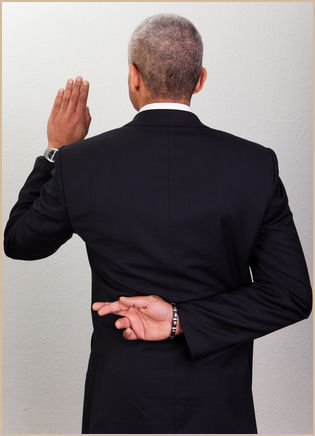 Men and women are not the same. One needn't look further than the way we speak for evidence. When a woman communicates, she is conveying feelings she wants understood.  Women rarely communicate as succinctly or as plainly as men, but to a women every unnecessary word is necessary.  Because of this, you can be reasonably sure if a women hurls an insult your way, she means it–at least in that moment.   Of course, women are apt to change their moods & minds, at which point, most will regret having said unkind things. It's a girl thing…we don't like to be perceived as mean, so we do our best not to insult people–unless they really deserve it.
Men don't measure their words as carefully as women, and are therefore more apt to say things they don't mean. (This is especially true of men dealing with difficult women.) Men think nothing of exchanging insults.  Male jesting is a sport–a kind of jousting to determine who is most manly. Men can swear at each other, call each other vile names, impugn each others' masculinity, then laugh it off over beers.
This is not true of women. A woman who has been insulted, will likely spend the next week stewing.  She may feel compelled to share her tale of woe with anyone who will listen. Not every woman is as sensitive, but if a woman is hurt by a careless remark, it has the potential to ruin the relationship.
I didn't fully understand this, until after I became a parent.  Watching the way girls and boys play with each other, I've learned how differently males & females use words.  In a game, if a girl misses her friends are there to encourage her, but a boy misses and his friends will have a hearty laugh at his expense.  They will call him any number of names–a disproportionate number of which, will suggest he is a lesser male or even a homosexual.  Contrast that with women, by trying to remember the last time you heard women call each other "butch" or "dyke".
This inherent tendency of men to want to remind other men, of their position in the pecking order, which has given us the currently running Ad Council campaign admonishing people too stop using the term "gay" as a derogatory term.
Thanks to this public service announcement, we now know trash-talking is fine, as long as we use the right words. Clearly, it is okay to take cheap shots, as long as we don't use any term, which could be offensive to those not being addressed.  The message is clear, political correctness is more important than civility or good sportsmanship.  As an avid NBA fan, let me be the first to thank pro-athletes for schooling the rest of us in proper decorum.
Don't get me wrong, I understand the message, but the label" gay" is one chosen by gays for gays to replace other more derogatory terms.  The n-word is far more offensive, because it has never had positive connotations. Which makes one wonder why it has been popularized by those, it was most intended to insult.  Then there's the word "retarded, the popular use of "retarded" as an insult, is certainly as offensive as carelessly using the g-word or the n-word. Can we expect the Ad Council to develop a campaign to stop people from using the word which is clearly insensitive to the developmentally delayed?
Whether it's the a-word, the b-word, the c-word, the d-word,or any other, what offends us, is largely a result of who we are and where we've been. With the exception of the frequent and thoughtless use of  the n-word, which I always find offensive, I pay more attention to what people are saying,  than the words they use. English has an abundance of offensive words, but polite words can be just as insulting.
For instance, there's this guy I always see on TV.  There are plenty of people who suggest that he's gay or bi- or something.  I don't buy into those rumors, but he strikes me as the quintessentially ineffectual male.  He used to be against gay marriage, but recently, he  changed his mind.  Now he supports gay marriage.  Whether you support or oppose gay marriage, it is likely you feel strongly about it, but I get the impression this guy doesn't care one way or the other. In other words, I  think he's being spineless.  (If I say spineless, does that insult others who don't hold the courage of their convictions?  Is it insensitive to mollusks and other invertebrates?)
This guy has been in The White House for almost a full term and NOW he's coming out with this new stance?  A while back he had support of both houses of congress, and NOW he's for gay marriage?  It seems clear he has no intention of promoting gay marriage, in fact, he's clearly stated this is for the states to decide–which is especially ironic coming from a man who has shown he doesn't particularly respect the sovereignty of the states.
Whether or not he's saying what you wanted to hear is inconsequential.  He has waited until he won't be can't be held accountable.  If he's reelected, his rhetoric is likely to be as meaningless as any other politician's campaign promises.  It's lame duck politics.  (If I say lame, does that insult the crippled?)
Talk is cheap.  His words are meaningless, because they don't reflect his intent.
Nothing has changed.  Those who oppose gay marriage can breathe a big sigh of relief and those who support gay marriage should breathe a big sigh of contempt.
No matter how you feel about the issue, you should be insulted, because this is little more than a poorly veiled attempt to win votes. It is insulting, because it makes no difference whether those votes come from gays, lesbians, blacks, Hispanics, women, the poor, or any other disenfranchised group. He doesn't care about these groups, he only cares how they vote.
(If I call him a pansy, does that insult flowers?)