Posts Tagged 'Cosmopolitan'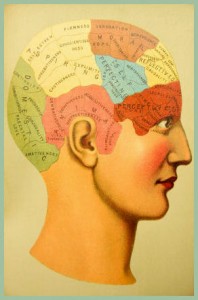 .
The magazine I've picked up, suggests saving bacon grease for frying.  Another suggests using a few drops of hot water to get the last bit of honey out of the bottle.  What year is this???
You've come along way, Baby–and this is where you ended up–reading magazines with the same advice they were giving 50 years ago???
Magazines once guaranteed a couple good hours of reading, now they have hardly enough content to keep one occupied through the wait in a doctor's office.  Reexamining the current issues of a dozen or more long-established women's magazines, I realize women's magazines haven't change since I was a girl and I am struck by something very ironic.
Family Circle is still promising to slash grocery bills and eliminate clutter once and for all.  Women's Day still offers a better way to lose weight, cleaning shortcuts and faster recipes. Redbook and Ladies Home Journal haven't run out of tips for looking younger or insider secrets to the latest fashion bargains.  Cosmopolitan is telling us, yet again, what guys really think about sex and  the HOTTEST sex secrets ever.  (Just in case you missed them over the last few decades).  Meanwhile, with all the white paint, florals and checks continually used for the interiors in Better Homes and Gardens, it's a wonder there is any left for those who have embraced "Shabby Chic"
The "new" is old, and the "old"  is new.   If you don't believe it, consider how the former-model-turned-matron, Martha Stewart, built a media-empire doing stuff your grannies did.  Publishers couldn't sell this stuff if there wasn't an audience.  Perusing the array of magazines accumulated on my coffee table, it seems the women's movement hasn't succeeded in changing women's priorities.  Even with a majority of women working outside the home, it is clear that most still want to be  gorgeous, thin, man-pleasing, meal-fixing, money-saving, super-moms!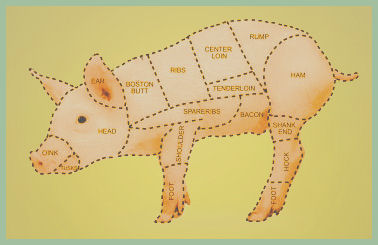 Once upon a time, every girl was required to take "Homemaking" –aka Home Economics, classes which taught basic skills like how to sew a button, make the cheap cuts of meat tender, and how to bake a pie–(in the era before pies were born from boxes in the freezer section.)  Eventually, The Women's Movement convinced us these classes represented narrow-minded gender-typing.  It was encouraged and soon became acceptable for girls to take shop classes and men to take Home Ec.  (How different might life have been if we'd married men who could whip up a flawless meringue?)  Eventually Home Economics classes were eliminated, along with the various shop classes, once de riguer for young men.  (Heaven forbid that men should be prepared for any of the jobs they might do, or that women be educated in anything which didn't promise a paycheck.)
To fully appreciate the irony of this, a little history lesson is necessary.  Home Economics classes were the brainchild of the first feminists–the suffragettes.  It was their tactic for convincing men to send women to school.  They argued that women should go to school–if for no other reason than to learn "homemaking".   Those Home Ec. classes were a backdoor key to the hallowed halls of education.
Making the case that women are never satisfied, later feminists viewed the occupation of "homemaker" to be a form of misogynistic oppression, and eventually succeeded in making Home Economics classes a thing of the past.  The need left by the elimination of Home Ec. classes, eventually caused the skills formerly taught in Junior High and High School to burgeon into college curriculums with names like Child Development, Nutrition, or Consumer Sciences–implying it's okay to be "a homemaker", as long as you don't do it at home.
In High School, I took Home Ec, and shop.  In college, I took classes like as Literature, Anthropology and Astronomy.  Speaking as someone with a decent education, I'm sad teaching practical "skills" is no longer an integral part of high school education.  Though, having a basic understanding of English sonnets, ancient peoples or the cosmos makes for delightful for cocktail party banter, it isn't nearly as useful as knowing how to do ordinary stuff.
Alas, I could blame the feminists for the elimination of classes like Home Ec & Woodshop–but if they hadn't succeeded, those classes would have most likely been eliminated by liability concerns or budget cuts.  It was only a matter of time.