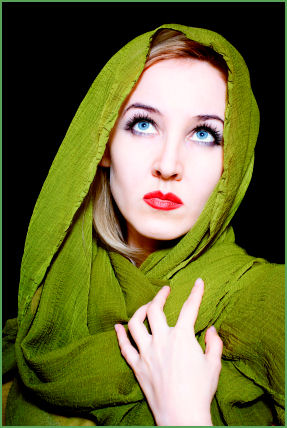 Researching via the internet, is always more interesting, than researching at a library.  Inevitably, there are interesting distractions along the way.  I was doing research on the subject of a future blog, when I ended up on one of those wild Google chases.  One minute, I'm making helpful notes, the next I'm reading an article about why women have embraced waxing themselves bare–as in Brazilian bare.
The article was written by a professional in the field of psychology.  It asked the question "WHY?"
A very good question.   Anyone who has never experienced a Brazilian wax, has to ask, "Why?!?".
Any anyone who has had the experience of laying on a table for hot wax and hair-pulling should be asking the same question.
I'm not a psychologist, but the answer is simple.  It is because men have eyes.
Women have embraced it because it makes them feel better.  It makes them feel better,  because it makes them believe they look better.  Men are initially attracted to women because of what their eyes tell them is attractive–the beauty eye-deal.
(This makes me wonder what we would look like if men couldn't see.  Since natural eyebrows, lip fuzz and body fat are more tactilely interesting than a uniformly thin and smooth body, one has to wonder what our beauty aesthetic would be in a world of blind men.  Needless to say, make-up and tanning would be obsolete.)
Me suspects the bare-down-there look was popularized by the porn industry, but no matter, it's just one of many very bizarre or extreme things women do to mold themselves to the beauty eye-deal.
Popular now, are things like having botulism or any number of substances injected into the face.  We can have fat surgically removed or d-cups surgically implanted.  We are told it's the fault of the media for propagating unrealistic ideals, but are they really to blame?
Before you answer, let me remind you this isn't new. Women have always done very bizarre things to make themselves more attractive to men.  In modern society, in primitive tribes, in remote places, and in ancient history; there has always been some unnatural standard to which women insanely aspired–the Asian practice of foot-binding comes to mind, but it's one of many.
Throughout time, women who were starving wanted to appear well-fed, while women who were well-fed, starved themselves to be thin. Today, women spend money to cultivate bronzy tans, in contrast to the age when women ate arsenic to achieve pallid white skin. Curly hair is straightened, straight hair is curled. Long hair is cropped, short hair is augmented with extensions.  Thousands  are spent on everything from eyelash extensions to acrylic nails.
In other cultures, beauty is enhanced by body modifications like tattoos & scarification.  Nostrils, earlobes, lips and even necks are unnaturally stretched to make women more desirable.  The beauty practices of other cultures may seem strange to us, but are they really any more unnatural than what we do?   Even some of the things we wear, like high-heels and thong underwear, are indicative of the unnatural discomfort we will endure to please men.
In contrast, to what women will do, the list of the unnatural things men do to make themselves attractive is much shorter.  What do men do that is unnatural? Shave and wear clothes. That's about it.
We are constantly conforming to male ideals.  Interestingly, the most misogynistic of these, to most of the the Western World, is the burqa, which is said to hide a woman's outward beauty, so that only her true beauty can be seen.  That's a refreshing idea, but I'm not ready to suggest we all shroud-up to swap vanity for virtues. Nevertheless, it seems to me the entire collective of women across time and hemispheres needs a reminder, we are already beautiful.