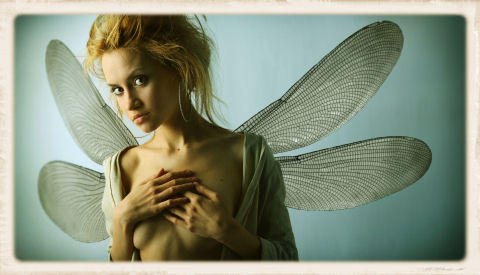 Infidelity is infidelity…but there is the kind of infidelity that is about sex, and the other kind.  Though most infidelity has a sexual component, it is often SO NOT about sex.
Infidelity comes in many forms, like the  inappropriate friendship, the one-night stand, or the full-blown affair.
To most the breach of monogamy is defined physically, but  it is emotional component of  infidelity which poses the greatest threat.
I see it differently than most women, but here's my take.  The least significant act of infidelity is the one-night stand.  It is often, as unintended as a hiccup.  Anyone can be vulnerable to the sexual attraction of another and wake up the morning-after with clear-headed remorse.  Nobody wants to find out that their partner has spent the night in the arms of someone else, but as infidelity goes, this is rarely reason enough to trash an otherwise sound relationship.  However, this is only true if the one-night stand is a single incident.  A series of one-night-stands is the behavior of a person who is probably incapable of being faithful.
I can already hear the thoughts of those who would ask, "But what about the sanctity of marriage?"
Sanctity???? How about sanity????   Don't know if you've noticed, but even among the most sanctimonious and devoutly religious many marriages fall short of sanctity.  Fidelity is meaningless if our relationship becomes hostile or cruel.  If our relationships are not loving, it hardly matters if we are faithful.
The second most damaging kind of infidelity is the affair.  The affair is different from the one-night-stand, because it is ongoing.  It is an intentional undercover relationship.  A longer affair is not necessarily indicative of deeper emotions, because once in an affair, it can be difficult to get out.  The sexual and emotional satisfaction are satisfying and addictive.  Though affairs are fueled by sexual desire, they are driven by emotional need.
Upon discovering that one's partner has become involved with someone else, there is a myriad of confusing emotions and daunting questions.  Answering those questions is often destructive, but understanding the answers can be helpful.
My advice to anyone who discovers infidelity is to skip the obvious questions, because the answers will only cause more emotional upheaval.  If you wish to restore the relationship, focus on the questions that are helpful.  Any good investigative journalist knows the first question is always, "Who?".  Knowing who will satisfy curiosity, but knowing is rarely positive.    Where and when are also NOT very helpful.
"Who" is not helpful, because it shifts the focus and blame to the wrong person.  The other woman/man is not the only culpable party.  Despite this, women can become very hung-up on the "who" causing a toxic cocktail of emotions, which will ultimately compound the issue.  The betrayed woman will compare herself to and try to compete with the other woman.  She will ask what the other women had that she didn't.  The question can be answered without being asked, because the  answer is almost always the same.
She had one thing.  It wasn't her face, her hair, the outrageous body, sexual talent or anything else.  She had the magical ability to make your partner believe he could be happier with someone else.  Whether she was short, tall, fat, skinny, blonde, brunette or redhead; she was Tinkerbell.  She opened the door that allowed him to fly out your bedroom window.  That's all.
You cannot compete with Tinkerbell.  She is fantasy.  You are real.  Your real life is full of real issues and real annoyances that will cause tensions between you and your spouse.  Her real life is tidily separate from his, allowing them both to exist, for a season, in a place about as real as Never-Neverland.
The only question worth answering is "Why?"  Why was he willing to turn his back on a marriage and risk ruining your life?  This is another easily answered question.  It was because within the other relationship his emotional needs were met.  As it turns out, the sex is a bonus.  Somehow she was able to make him feel contentment, self-worth and an emotional connection–like the one you once shared with him.
It is SO NOT about the sex.  It is almost always about a commonality, being understood and feeling a connection.  Real life has a way of battering and bruising connections, especially in a long relationship.  Once damaged, they can be hard to heal.  This is why ultimately, an  intimate friendship is more dangerous than a sexual liason.
Upon being discovered, the question of whether or not they slept together is usually THE biggie.  It is painful to think of one's partner with someone else, but if he says they never slept together, don't breathe a big sigh of relief.   Even if he's telling the truth, whether or not they slept together is almost irrelevant, because it is SO NOT about the sex.   The heady emotion of feeling cared for or understood is more seductive than the most beautiful woman.   If he felt that he was misunderstood or not cared for, the only question that needs to be answered is why.