Underwear We'd Rather Not See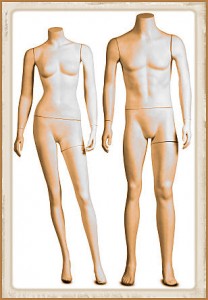 My last post discussed the French study which suggested bras are an "unnecessary necessity".  It would be too easy to poke fun at the segment of  Europeans who have also deemed razors and deodorant unnecessary, but I am resisting that temptation. I don't know if bras are necessary, but I am convinced there are many things in the "under"  world that are completely unnecessary.
Recently, I learned of a company out of Australia marketing lingerie for men.  This isn't anything new.  For more than 50 years there have been companies specializing in large size lingerie. What is different is while those companies were marketing to men who'd already expressed a preference for frilly wear, this company is hoping to popularize bras and panties for "everyman".
I am confident, I have no latent lesbian fantasies buried in my psyche, but should I ever begin picturing myself pillow fighting somebody wearing a pink polka dot ensemble, I am positive that person wouldn't have a five o'clock shadow.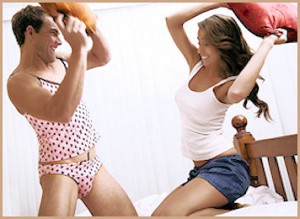 According to their press releases, this company offers men quality lines that are comfortable.    Comfortable?  Was there a market for this?  Michael Jordan looked pretty comfortable all these years he's been schilling for Hanes, and David Beckham looks comfortable in his new commercial for H&M.  Hard to imagine either of them being more comfortable wearing a "Rose Camisole" from HommeMystere.
Granted men's choices are more limited than women's, but one  needn't be Heidi Fleiss to know, they've figured out what's comfortable. I'll be the first to admit, men wear some sorry-looking underwear, and for once I am glad.  I am unable to picture The Beloved Soul Mate frolicking about in a camisole and matching hipsters. Again, I am glad.  It's possible he's more the negligee type, but even with the part of my imagination that still believes Santa will  bring me a pony, I can't see it.  Near as I can tell, I'll never have to.
Like most men, he prefers his old favorites over anything else.  Should The Beloved Soul Mate one day decide his life would be better if only he wore a bra or bikini panties with lace, we are definitely going to be renegotiating the terms of our relationship–which is a very polite way to say, I'm calling my lawyer.
If there is a niche needing filled in world of men's underwear, it is for underwear which  come out of the package feeling like they've already been worn and washed a couple years.  This is something I can picture.…brand names like Thread Bare, colors like Tell Tales Grey.
If I've got this right, trend following gals could be throwing out bras, at the very same time some dock-worker becomes convinced he needs some.  Long live the hipster– not the group of followers who are supposedly emblematic of hipness at it's uncool best, but that style of panties which has endured long enough to be called "hipsters", then "boy shorts", and now "girl shorts".   If boy shorts-made-girlie, become popular with men, what shall we call them then?  Staying trendy is confusing, and could be more so come laundry day.  His?  Hers?  Or Whose?
I doubt I'm alone in thinking teddies (not to mention bras) for men are unnecessary. Then again most lingerie is. It is absurd how much  money is spent to make men do what they would do anyway–think about seeing us not wearing any.   Skin always wins, but one company believes there are times when nude is not enough.
Moving from the ridiculous to the sublime…The season better suited to white pants than white panties is almost here.  Every savvy girl knows that white bras and panties, don't work under whites or sheer clothing,  which is why we buy underthings in nude.  Bras in "nude" are like office furniture in "putty", utilitarian and unattractive.  The shade is neither beige, nor peach, nor tan, nor taupe.  It is a color so ubiquitous as to barely be nameable.  This one-shade fits all color ignores the fact that we aren't all the same color.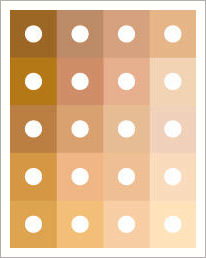 An Arizona-based company, My Skins, looked at the skin colors of women across the nation, before developing bras and panties for women of every color. My Skins offers lingerie in 20 mouth-watering shades like Peaches, Butterscotch, Caramel, and Espresso. Smooth and seamless, with My Skins, there is no reason to be showing panty lines, awkward edges on strapless bras, back bulges, or anything but smooth under t-shirts.
A quick visit to My Skins, and they'll promptly send you a fool-proof skin-matching card.  This peek-a-boo color card guarantees a better match, than one could expect matching  hands or face.  Now, whatever you're wearing under your clothes will virtually disappear against your skin.
No matter what you'll be wearing this summer, take time to find the right size, don't forget to wear sunscreen to keep your skin at its healthy best, and if you have bras you're not wearing, consider sending them to Free the Girls. You can read about them here or at the Free The Girls website.
Deb's note:  My Skins claims to be able to match the skin color of 95% of the population.  Even if you happen to be in that other 5%, they offer many better options than "nude".  The illustration of My Skins colors above should not be considered accurate, to view colors visit  www.myskins.com

Every morning, I grab some coffee and join a think tank.  Okay, that's not really true, but my early morning check of Facebook is a foray into a world of ideas, discussions and debate. The participants in this collective of ideas, eagerly share their findings, then the floor is open for discussion.
Love it or hate it, social media is an effortless exposé and thorough documentary of our cultural values. Fun, folly, politics, religion or causes–from the annoying and banal to the inspiring and profound, on Twitter and Facebook, people share what is in their hearts and heads.
If one is willing to wade through memes, photos, nobody-cares status updates and read annoying tweets, they are privy to a never-ending supply of ideas. It's a remarkable thing, yet many are frustrated at having to suffer the opinions of those with whom they disagree.
Increasingly, our society is unwilling to indulge disagreement or engage in debate, but good ideas are not born in a vacuum–if they were, education would be unnecessary. Education is learning the ideas of others and testing our own.  It is asking and answering questions, in the hope of learning what is true.  Those who believe they are right, don't wish to be bothered with questions, and those with whom they disagree, find it fruitless to question them. Read the rest of this entry »
A friend is one of the nicest things to have, and one of the best things to be.  ~ Douglas Pagels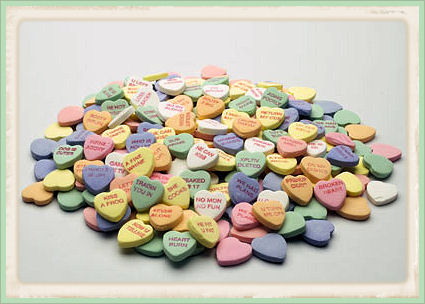 Valentine's Day has come and gone again.  Upon learning Valentine's Day was being replaced in some school districts by "Friendship Day" and by adults with the alternative Singles Awareness Day (S.A.D.) I was wondering if romance had finally become politically incorrect. Both sounded as desperately over-reaching as comforting a childless teacher by telling her she's lucky to have lots of children, or  complimenting a fat girl on her pretty face.
Out of context, these new traditions sounded like affirmative action for the forlorn.  Lord knows, romance is often  over-rated and under-practiced, but the doom of humanity seemed inevitable, if society was ready to raise frowning-eyebrows on this most basic life pursuit. As it turns out, instead of being antithetical to romantic relationships, these celebrations that might actually serve to promote them.
Most of us don't need a therapist, as much as a friend to be silly with.  ~Robert Brault
Friendship Day?  I'm all for it. The ability to make and sustain friendships is integral to enjoying others. Without friendship, even the most exciting relationships often fail.  Though most of us realize the importance of friendships, we don't always take the time to develop them.  Even though we want our significant other to be our best friend, we act as if friendships are spontaneous occurrences, which develop without being cultivated, but more romances are born out of friendships, than vice verse.  If friendships seem easier than romantic relationships, perhaps it is because we approach them differently.
Friendships provide us a context for being comfortable with ourselves. Unlike dating, they are low-pressure. Our earliest playground bonds are built on commonalities, confidences, comaraderie, and companionship–the same things that make for satisfying adult relationships. The tendency to be lured by the external attractions of a potential romantic partner, make all too easy for one to romanticize someone they hardly know, or with whom they have little in common.  Sadly, relationships based only on sizzle, usually fizzle. Read the rest of this entry »
Bieber's mother wants him in rehab.  Lindsay Lohan is working as an "escort".  It seems Jackie & Kelso are back together, after Mila Kunis was sighted with the same oaf, her character dated on That 70s Show.  Lance Armstrong's confession is less interesting than Trump's hair.  Girl Talk blogger tries to make sense of modern-day manners.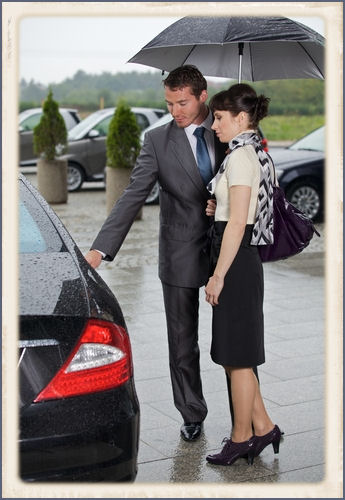 There was a time when most homes had at least one copy of Emily Post  or Amy Vanderbilt's guide to manners.  Social graces, from which fork to use, to how to write & address correspondence; were reasons to consult the experts, lest we commit a social faux pas. Back then folks cared about (and knew how to pronounce) etiquette.
There are probably still circles where the rules of refinement are closely followed, but those aren't my circles.   Most of the people around me don't worry about being "proper".  Whether this bothers you is probably related to your age, because many of the little courtesies we left in the 20th century, seem to recall a different time and attitude.
Minding one's manners is supposed to make everyone more comfortable, but for most of us, it was just one more potentiality for embarrassment.  As a pragmatist, I'm glad we no longer fret about stuff like hats, gloves, and wearing white after Labor Day, but though some of our small courtesies have fallen from fashion, common courtesies should not.  For me, forks & fingerbowls were never as confusing, as deciphering the new norms.
There was a time when men refrained from using bad language in front of women.  Now women are as apt to swear as men.  There was a time when men stood for a woman entering a room.  They gave up their seats and opened doors for women.  Now, doing such, seemingly, nice things, puts a man at risk of being censured for what could be misconstrued as a condescending attitude towards women.   Even addressing a woman with, the formerly respectful, "ma'am" can be offensive, if the addressee believes it is an assessment of her age.
There was a time when our sense of propriety dictated the clothes we wore.  We wore our "good" clothes to school or work.  We wore "dress" clothes to church.  We slept in our pajamas and worked in our jeans.  Our underwear was under our clothes, instead of on display.  Back then a man's shoes told you something about him, and seeing too much of a woman's skin told you something about her.  It was a time when a man complimenting a woman's appearance, was considered charming, instead of sexist.
There was a time when gossip was always in bad form. Today gossip is a lucrative industry, producing magazines, tell-all books and reality television.  Promiscuity, scandal, and shame have become newsworthy, and TV provides a never-ending freakshow of society's worst members.  Instead of biting our tongues or averting our eyes as we once would have, we gawk, we mock and feel good about it.  Once it was considered coarse to laugh at others, now it is entertainment. Read the rest of this entry »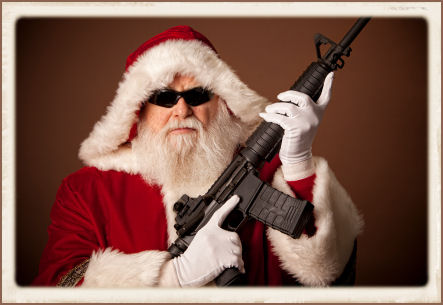 An internet meme, suggests Christmas shopping with one's husband is like hunting with a game warden.  Shopping with The Beloved Soul Mate is more akin to hunting with a P.E.T.A activist. Bringing  our different perspectives to the task, reminds me of how those committed to saving animals have trouble understanding those who enjoy eating them.
Different perspectives…I saw an example this weekend, when a child's wish-list item was reinterpreted by a grown-up.  The child had his heart set on something, but the grown-up was sure he knew better.  In his attempt to buy the child something "better", he forgot it wasn't what the child wanted. A well-meaning parent certainly knows what is good for a child, but if Christmas were about what is good for us, there would be no spiked 'nog or cookies.
We all know someone who would benefit from a smack to the side of the head, and  while the delivery of this, might for an instance allow the smacking party to experience the joy of giving, it is hardly in keeping with the spirit of the season.  If Christmas were about giving people what they needed, shopping would be easy–underwear all around!  Still,  some can't resist the temptation to give others things they like or want the recipient to like. Read the rest of this entry »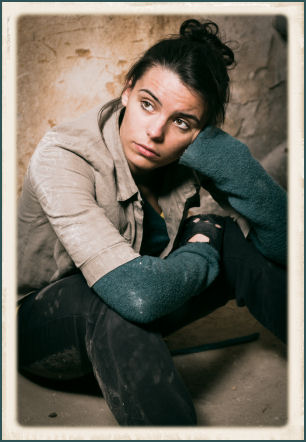 What would it take to make you happy?
Freedom from health problems?  Restoring a relationship?  Being with a lost loved one again?  For some the answer is easy, for others there is no answer.
Lest we forget, life is unfair. When a friend is diagnosed with a terrible disease, when we learn of an untimely death, or when we witness the devastation caused by natural disasters, like Hurricane Sandy, it is clear our fates are often determined by things we cannot control, things that have nothing to do with who we are, or how we have lived.
Those whose lives were changed by Sandy, know nature can be cruel.  There was nothing fair when families watched Sandy wash away the material evidence of their lives, while other homes were spared.  The injustice of this will cause some victims to be angry and bitter longs after the debris has been cleared and their homes have been rebuilt.  Yet, even in the midst of great suffering, there are always those who find a way to smile through their pain.
How is it that people can experience the same kind of tragedy, yet some emerge stronger, while others remain mired in the pain of the past?  How is it that some have the strength and optimism to focus not on what they've lost, but on what remains? Read the rest of this entry »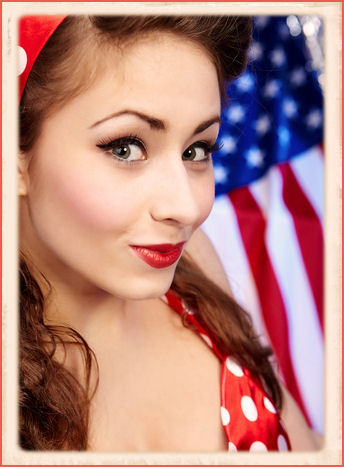 Every woman who has ever been in a relationship with a man, and every man who has ever been involved with a woman knows decent people don't always agree.  Often, little disagreements come up because of differences in the male and female perspectives. Like partisans of two different political parties, sometimes people who mostly get along, just see things differently.
Many women are bored or disgusted by politics, but because what happens in Washington doesn't stay in Washington, we owe it to ourselves to pay attention to the laws and leaders that potentially effect aspect of our lives.
The choices we have, whether personal or economic, are often determined by the perspective(s) of the two dominant political parties.  But, just as being a woman doesn't mean that women are of one mind, the choices offered by Democrats or Republicans can't begin to reflect all the viewpoints of Americans. Read the rest of this entry »
We all have issues.  Some have more than others.
When we talk about our "issues" we usually mean the residue of past experiences, that cause us to feel as we do, or be who we are.  In a relationship,  a woman with too many issues can be a problem, but in politics, a woman with too few is a danger.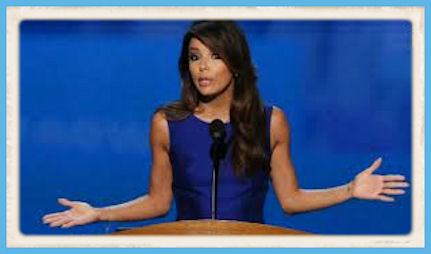 I have been disappointed during the current election cycle by the definition of women's issues.  With the exception of a couple of meaningless nods to equal pay, most of the focus makes it seem as if women are little more than the sum total of their reproductive parts.
Eva Longoria is co-chair for President Obama's reelection campaign. Longoria, who previously starred on Desperate Housewives, should be familiar with the issues affecting women, because the story line of the popular show often centered on issues affecting women, like marriage, family, divorce, unemployment, dealing with an aging parent..et cetera.  So when Ms. Longoria recently got tripped up after trying (lamely) to back off from her misguided re-tweet, I began wondering which issues made her want to take on such an important role in this Read the rest of this entry »
There are women wh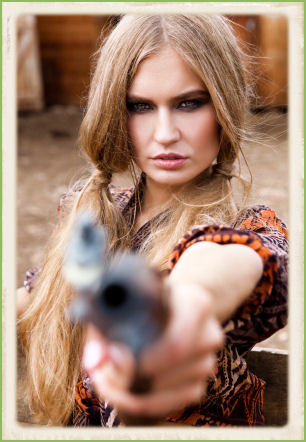 o are afraid of strangers.
There are women who are afraid to be home alone at night.
There are women who are afraid of big cities.
There are women who are afraid of walking to their cars in parking garages.
There are women who are afraid of guns.
I am not one of those women.
I have lived in some neighborhoods that won't ever be featured in Better Homes and Gardens, but I have never felt I needed a gun. Beloved Soul Mate has wanted me to have a gun to protect myself, but I've never wanted one. I suppose I'd secretly hoped that if I were ever in that much danger, there would be a man nearby to protect me.
Despite this, I bought a gun.
The were two main factors in my decision.  The first was owning a cuter-than-cute holster, made of oiled leather.  Lord knows, I've always been a sucker for good leather and it just seemed a shame to let this potential fashion accessory languish in the closet, when I could be wearing it, but having a holster and no gun, is like having a fabulous C-cup push-up and nothing to put in it.
The second factor was good-ole girl spirit.  Most people don't respond favorably to the word "no", but that word affects me in the same way a spur affects a horse. It makes me highly motivated. Whenever people tell me I can't do something, my smile says, "Watch me." So recently, with so much political energy being spent on stripping away the rights of gun owners, I knew the time had come for me to own a gun.
For the last couple years, I have been splitting my time between my two "hometowns".  One is the city in Southern California I now call home, the other is a town in rural Arizona, I used to call home.  They are 400 miles and worlds apart from each other. In one, if you show up at the 7-11 with a gun at your side, the clerk will trip the alarm. In the other, guns are welcome, except in places like saloons and City Hall, where arguments sometimes get heated.  In one town, guns are respected, in the other they are feared, but like the saying goes, "An armed society is a polite society."  Perhaps, this is why there is less gun crime in my Arizona hometown, than in my California hometown.
It takes more courage to own a gun, than to use one. For me, being a gun owner is scarier than being unarmed, because at the moment of the purchase, my name was added to a list of persons who can be legally detained without charges, as per the terms of the 2012 National Defense Authorization Act (NDAA).  This bill makes owning a gun a good enough reason for the government to take me away and hold me indefinitely, without charges, like Jews in the time of Hitler.  With the adoption of the NDAA, owning a gun in America, has never been more dangerous.
I am hoping never to need this gun, but I needed this gun. Buying it was a symbolic vote for American freedom and liberty. When I made the purchase, I knew the gun was more likely to cause me harm, than guarantee my safety, because I am exactly the kind of person our government seeks to disarm.  Like any other American with a sound bill of mental health, I hate fighting and killing, but like our founding fathers, I believe in the right of Americans to defend themselves and their property.
Unfortunately, the rhetoric of peace (which is also the rhetoric of disarmament) is misleading. The problem is those who would arm themselves to preserve lives, are always disarmed before those who would arm themselves to take lives.  What the anti-gun crowd touts as the way to end violent crimes and killing, inevitably results in the opposite.
A recent news bit reported that China disapproves of American gun rights, calling them a violation of human rights. The same China that disarmed its citizens, then massacred 73 million of them, is telling us guns in the hands of citizens are bad????  It's ironic, but across the globe, every maniacal dictator and horrific massacre of citizens was preceded by an attempt to seize guns from the innocents, who would later become victims.
Guns in the wrong hands ARE bad, but guns have also done the world a world of good.  Lots of guns were needed to end slavery in America.  After that war, lawmakers enacted provisions to give the newly emancipated slaves the same right to own guns as every other American citizen, so that they'd have a way to protect themselves against sore losers and such, but you can be sure, many would have preferred to keep the "Freedmen" defenseless.
Fast forward to the era of Fast & Furious…it isn't clear why the same government that gives guns to bad people, wants to take them from good people, but in an another affront to our constitution and civil liberties, our leaders plan to sign The Arms Trade Treaty (ATT). Listen to the rhetoric and you'll be convinced this international treaty is for the good of all mankind, but before you surrender your arms, you should know what's at stake.
The first problem with the treaty is that it was created by one of the most anti-American groups on American soil. Largely funded by The United States, The United Nations was created to promote peace and human rights.  Their mission was to assist in humanitarian efforts and to promote economic development across the nations.   Sadly, the agency has a dismal record in every one of those areas, and has done little, if anything, to make the world a better place. They have turned a blind eyes to countless genocides, cooperated with oppressive governments, misappropriated humanitarian aid, and propagated corruption of all sorts, including the sex trafficking of women & children. There are some things the U.N. does well, chiefly, they promote contempt for America, make money disappear and seem to be pretty good at covering the shameful tracks of their misdeeds.
Spokespersons for the treaty tell us the intent of this treaty is to prevent small arms from ending up in the hands of rebels, criminals, drug traffickers and other bad guys.  That's good, right?  Less guns means less killing, but  gun control isn't about controlling guns, it's about controlling people.  The Arms Trade Treaty is a back-door way of rendering America's Second Amendment null and void. It is a way of lessening American sovereignty and chipping away at our constitutional freedom.
This bait and switch tactic has been used by the U.N. in the past, to get nations to sign on to treaties which were promoted as necessary for human rights, but later reinterpreted with other intents.  Previously, the U.N. convinced nations to adopt The Convention on the Elimination of all Forms of Discrimination Against Women (CEDAW) and The Convention on The Rights of the Child. Though both sound noble, they have been used to degrade the freedoms already held by those who we were told they would protect. Both have been used to create a transfer of parental authority to the governments, so that women could work while the government took control of their children.
It is widely believed there is no threat of us being held to this treaty unless the Senate approves it, but under the terms of The Vienna Convention, the treaty is enforceable as soon as it's signed.  We are bound to its terms as set forth (and/or reinterpreted) by The United Nations, until such a time as the Senate chooses to overturn it, but we won't likely ever see that happen, because those who want to sign it want to nullify the second amendment.
Guns and peace are mutually exclusive in the double-speak of the U.N., because the U.N. is not committed to peace.  U.N. peacekeepers don't keep peace or protect anyone.  In fact, under the watch of U.N. peacekeepers women and children have been routinely victimized.  Where I come from, we don't need peacekeepers, because we have something call a peacemaker.  It's a Colt .45, and I can tell you it's a hell of a lot more effective at keeping women & children safe than than U.N. peacekeepers.
There are women who believe the government will protect them.
There are women who believe all guns are bad.
There are women who believe we would all be safer without guns.
I am  not one of those women.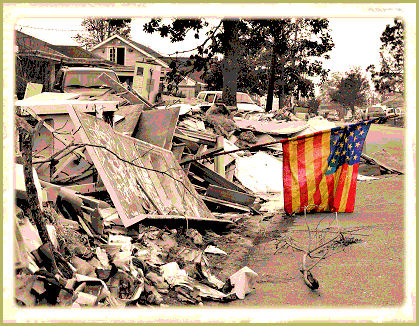 Heard the one about the guy who died during a threesome?
The punch line isn't funny, unless you enjoy a sucker punch to the great American gut. The wife of the late William Martinez, was not involved in the frolic that lead to her husband's demise, but while he was out (presumably) enjoying novelty sex, she was on the verge of becoming a multi-millionaire. Sour grapes, or survival of the fittest, Mrs. Martinez,  sued the husband's cardiologist for failing to warn Mr. Martinez to avoid strenuous activity.
The cardiologist who had seen Martinez, ordered a stress-test, but poor Willie died before test day.  Even though he was smart enough to seek medical attention for his recurrent chest pains, we are to believe the bum with the bum heart wasn't smart enough to know he was at risk. The jury awarded a judgment worth three million dollars. Time will tell whether Mrs. Martinez, will ever collect more than ninety-eight cents, after lawyers fees, appeals and all, but even so, while this guy was out having sex with people he wasn't married too, she won a jackpot prize from the the stupidity lottery.
America, what a country!
Built with rugged individualism, Yankee ingenuity, hard work, vision and resilience, yet, it would seem the land of the free and the brave, is becoming the home of the weak and whiny.  Thank God for government programs, because The American Spirit is on disability, and the American Dream is on life support. ( Though I would venture, single payer healthcare will eventually pull the plug on The American Dream, when its costs outweigh its usefulness.)
Younger Americans may believe that "rugged individualism" is Johnny Depp's quirkiness, or Steven Tyler's distinctive flair, but there was a time when "rugged individualism" was understood as the ability of individuals to succeed with  minimal assistance from the government. Now, Americans believe it is government's job to eliminate hardship and risk from our lives.  Even the idea of individualism has become peculiarly murky in our society.
There are still those who seek to be unique in a sea of clones, but not even those with tattoos, piercings, and lollipop hair colors stand out, when what was once edgy becomes passé.  In a brand-conscious consumerist society, instead of going against the flow, we mimic others.  We follow trends, as if being on the front of a trend makes us a courageous leader, instead of a follower.  To set ourselves apart, we buy the latest and best homes, autos, electronics and clothes. Sadly, this has made us a people who are defined more by what we display, than what we believe. The number of foreclosures and bankruptcies, indicate it is more than our bank accounts which are empty.
We blame corporations for the high cost of living, and government for high unemployment.  Hardly a day passes, we don't hear of the crisis in American education.  We continue to spend more, but get less. Experts tell us that without the latest computer technologies, our children won't be able to compete in the modern world. By this logic, our kids should already be smarter than Stephen Hawking, because almost every kid has a cell phone with computing power greater than those of the computers used to guide the Apollo missions.  A world of information, countless apps, and lighting fast computer power at their fingertips, yet the only thing we have to show for it, is the development of a more efficient truncated English, mastery of angry bird warfare and countless instagram photos.
It would seem that the artificial intelligence that powers computers has replaced common sense, and "smart"  phones have replaced Yankee Ingenuity (the once necessary resourcefulness of early Americans, who had to improvise to solve problems with limited resources).   As primitive as their lives were, they now seem light-years ahead of us.  Our modern "educated" America, has become so dumb and/or greedy, as to require even the most common items to be labeled as if they were new and dangerous inventions. The wrapper on my fast-food "Hot Apple Pie" and the accompanying coffee cup  both warn "contents may be hot", which is sort of what I'd expected.  Used to be we didn't need instructions on bars of soap, NOR warnings not to eat them.  We were smart enough we didn't need boldface type to tell us not to use a toaster in the bathtub, and even bad parents were smart enough not to be confused as to whether or not a plastic bag was a toy.
Of course, should you knowingly or unknowingly be stupid, there is a remedy. You won't even need to be smart enough to read a phone book to get in touch with a lawyer who is willing to come to your aid.  Just lay on your couch watching TV, and eventually, some helpful personal injury attorney's number will be imprinted in your brain.  Dial the number and he or she will assure you, stupidity can be treated with a big green Band-Aid–AKA MONEY.
So much for hard work, because lucrative lawsuits are now viewed by many as an alternative to working.  Our courtrooms are clogged with greedy, groundless lawsuits and opportunistic lawyers with questionable ethics. The courts,  once established to uphold  justice, are used by many (often the least deserving) to make money.   The first Americans, who came here because they didn't want to be victims, have been replaced by Americans who do.
The hands-down award-winning poster child for the emerging victim class is Stanley Thornton Jr., who collects Social Security disability benefits for a condition known as paraphilic infantilism.  For those who have yet to figure out how to make a million in a courtroom, this term translates to "grown-up who lives his life as a baby"– complete with diapers and a nanny. His condition has a name, but it is also fairly representative a large segment of society which simply refuses to grow-up.
We are all victims.  As Peter McWilliams said, the definition of a victim is "a person to whom life happens."
At some point we're supposed to get up and get on with our lives.  We may be victims at times, but if we choose not to move forward, then we become volunteers.
So much for American resilience, because we have been groomed to expect the government to lick our wounds, apologize when we're offended, meet our needs and solve our problems.
There was a time when those who were forced to rely on government assistance were embarrassed, at not being able to provide for themselves.  Now, many are angry that the government doesn't have more to give.  Gone are the poor houses, soup kitchens and relief societies–because the government has made poverty a business, in which nobody profits.  The shame once associated with poverty, has been replaced by a sense of entitlement.
The incentive to work hard has been diminished for those at the bottom and the top.  The poor no longer need to work, because the government will send checks to them for staying  home. The middle and upper classes, are punished for working, because the government takes more and more from them.  Those who could take care of themselves, wonder why they would.  Those who do take care of themselves, wonder why they should.
Our country was a Super-Power, leading the world in economics, business and innovation.   Even those who didn't go to college  were smart enough to make something of their lives,  Sadly, now children of middle & upper middle class families, are occupying Wall Street, campaigning against everything that feels unfair.  Once, we the people aspired to success, now our people have contempt for it.  So much for progress, the only thing we've produced is a nation of whiners, takers and ninnies.
Only half a century ago, a Democratic president with a vision, admonished us "Ask not what your country can do for you – ask what you can do for your country"  That country and its vision changed. Perhaps it is time to shorten the inscription on The Statue of Liberty from "Give me your tired, your poor, your huddled masses yearning to be free" to simply "Give me."