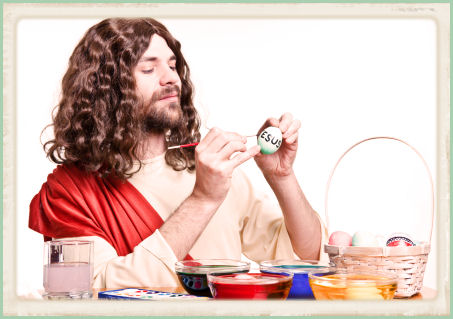 About ten years ago, The California Prune Board spent $10 million on a make-over for their product.  In an attempt to make prunes more attractive to consumers, they not only renamed their product, but also redesigned their packaging to show fresh plums, instead of the dried up fruit inside.
Call them "Sun-Dried Plums", call them "prunes" or call them "pipe cleaners". They're still a food most folks associate with constipation.
It's just semantics–the way we use language.  Though there is an overabundance of words to accurately describe everything around us, our culture often resorts to using euphemisms, or deliberately misleading language.  Like intellectual battering rams, code words and catch phrases are often intended to manipulate public opinion.
Just as magicians use tactics to redirect our attention, this kind of linguistic legerdemain, is often nothing more than a trick to make us change our perceptions.  As our attention is diverted, we lose sight of what's important, because we are focused on what isn't. Read the rest of this entry »
Every morning, I grab some coffee and join a think tank.  Okay, that's not really true, but my early morning check of Facebook is a foray into a world of ideas, discussions and debate. The participants in this collective of ideas, eagerly share their findings, then the floor is open for discussion.
Love it or hate it, social media is an effortless exposé and thorough documentary of our cultural values. Fun, folly, politics, religion or causes–from the annoying and banal to the inspiring and profound, on Twitter and Facebook, people share what is in their hearts and heads.
If one is willing to wade through memes, photos, nobody-cares status updates and read annoying tweets, they are privy to a never-ending supply of ideas. It's a remarkable thing, yet many are frustrated at having to suffer the opinions of those with whom they disagree.
Increasingly, our society is unwilling to indulge disagreement or engage in debate, but good ideas are not born in a vacuum–if they were, education would be unnecessary. Education is learning the ideas of others and testing our own.  It is asking and answering questions, in the hope of learning what is true.  Those who believe they are right, don't wish to be bothered with questions, and those with whom they disagree, find it fruitless to question them. Read the rest of this entry »
We hold these truths to be self-evident, that all men are created equal, that they are endowed by their Creator with certain unalienable Rights, that among these are Life, Liberty and the pursuit of Happiness.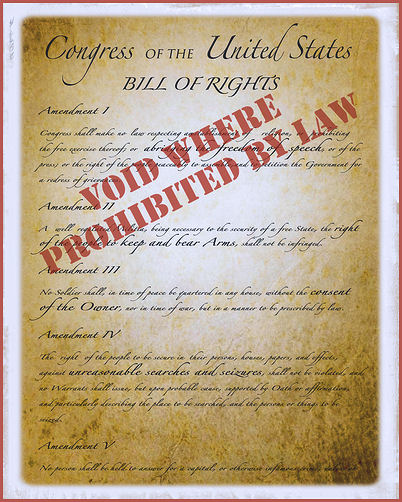 Over the last few weeks, their has been a lot of talk about rights.  Women were granted the "right" to serve in combat, gays want the right to marry, disabled children are now to be given the right to compete in school sports, gun-owners are fighting to preserve their 2nd amendment rights, and across the nation, the 40-year old fight over abortion is divided between The Right to Life OR The Right to Choose.  Everybody has a viewpoint.  Everyone wants what is rightfully theirs.
According to our founders, life, liberty and the pursuit of happiness are our birthright.   Even those who snoozed through high school civics, know the quote above, but the line above isn't part of our Constitution, it is merely the foundation on which the constitution a foundational principle, on which the Constitution was built.  It seems simple enough, but it is a source of great confusion to many.
We all have firsthand experience with life, so one would think we could agree on that. If our very existence guarantees our right to life, does our liberty give us the option of not exercising that right?  Is the right to life an obligation, or can we opt out? Do liberty and the pursuit of happiness mean we have the right to kill ourselves by suicide or assisted suicide?  If so, wouldn't it follow that we also have the right to kill ourselves with drugs, alcohol, cigarettes or Big Gulps and fast food?  Does the right to life extend to those in the womb, or is that up to the discretion of their creator–in this case the mother? What about the father?  Wasn't his participation integral to the creation?
The right to life also implies a sovereignty over our own bodies.  Women say we have the right to control our own bodies. If so, does that liberty apply to being allowed to choose our own healthcare, or making our own decisions about our health?  Is the right to control one's body, exclusive to women, or does it extend to men?  If so, why isn't it appropriate for rapists and pedophiles to march on Washington, with angry demands for the government to get out of their private lives? Read the rest of this entry »
Now is the time to lift our national policy from the quicksand of racial injustice to the solid rock of human dignity.–Dr. Martin Luther King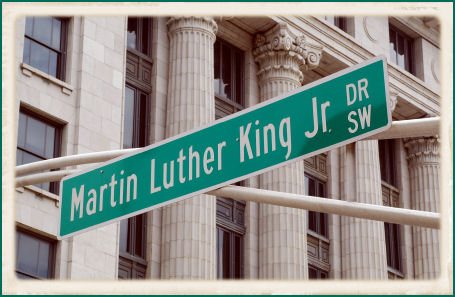 Change is hard.
It's hard to change others. It's hard to change ourselves.
Every now and then, something or somebody comes along with the power to change us.   Maybe it changes how we think.  Maybe it changes how we act. Every now and then, there comes a person, whose leadership is so powerful, their words alone are enough to change us.
Dr. Martin Luther King was one such man.  His thoughts, deeds and convictions, had the power to change a nation.  Using neither anger, nor force, he changed America.  He made our country a better place, by helping a nation think differently. He made individuals want to do better.
We live in an era of compromise.  We allow ourselves to be shaped by the opinions of others.  Those who represent us, make deals for political favors.  Journalists, who once relished the opportunity to expose the truth, now avoid controversy.  Like adolescents seeking approval  from their peers, very few of us are willing to risk becoming outsiders. Read the rest of this entry »
Bieber's mother wants him in rehab.  Lindsay Lohan is working as an "escort".  It seems Jackie & Kelso are back together, after Mila Kunis was sighted with the same oaf, her character dated on That 70s Show.  Lance Armstrong's confession is less interesting than Trump's hair.  Girl Talk blogger tries to make sense of modern-day manners.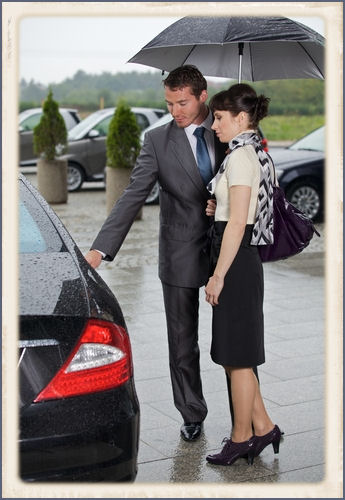 There was a time when most homes had at least one copy of Emily Post  or Amy Vanderbilt's guide to manners.  Social graces, from which fork to use, to how to write & address correspondence; were reasons to consult the experts, lest we commit a social faux pas. Back then folks cared about (and knew how to pronounce) etiquette.
There are probably still circles where the rules of refinement are closely followed, but those aren't my circles.   Most of the people around me don't worry about being "proper".  Whether this bothers you is probably related to your age, because many of the little courtesies we left in the 20th century, seem to recall a different time and attitude.
Minding one's manners is supposed to make everyone more comfortable, but for most of us, it was just one more potentiality for embarrassment.  As a pragmatist, I'm glad we no longer fret about stuff like hats, gloves, and wearing white after Labor Day, but though some of our small courtesies have fallen from fashion, common courtesies should not.  For me, forks & fingerbowls were never as confusing, as deciphering the new norms.
There was a time when men refrained from using bad language in front of women.  Now women are as apt to swear as men.  There was a time when men stood for a woman entering a room.  They gave up their seats and opened doors for women.  Now, doing such, seemingly, nice things, puts a man at risk of being censured for what could be misconstrued as a condescending attitude towards women.   Even addressing a woman with, the formerly respectful, "ma'am" can be offensive, if the addressee believes it is an assessment of her age.
There was a time when our sense of propriety dictated the clothes we wore.  We wore our "good" clothes to school or work.  We wore "dress" clothes to church.  We slept in our pajamas and worked in our jeans.  Our underwear was under our clothes, instead of on display.  Back then a man's shoes told you something about him, and seeing too much of a woman's skin told you something about her.  It was a time when a man complimenting a woman's appearance, was considered charming, instead of sexist.
There was a time when gossip was always in bad form. Today gossip is a lucrative industry, producing magazines, tell-all books and reality television.  Promiscuity, scandal, and shame have become newsworthy, and TV provides a never-ending freakshow of society's worst members.  Instead of biting our tongues or averting our eyes as we once would have, we gawk, we mock and feel good about it.  Once it was considered coarse to laugh at others, now it is entertainment. Read the rest of this entry »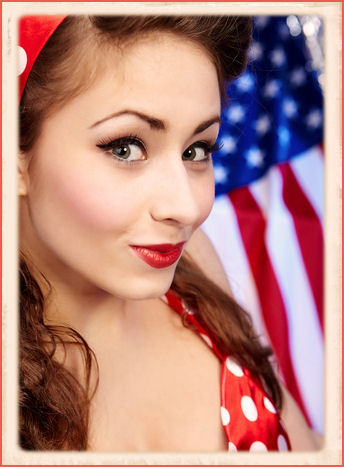 Every woman who has ever been in a relationship with a man, and every man who has ever been involved with a woman knows decent people don't always agree.  Often, little disagreements come up because of differences in the male and female perspectives. Like partisans of two different political parties, sometimes people who mostly get along, just see things differently.
Many women are bored or disgusted by politics, but because what happens in Washington doesn't stay in Washington, we owe it to ourselves to pay attention to the laws and leaders that potentially effect aspect of our lives.
The choices we have, whether personal or economic, are often determined by the perspective(s) of the two dominant political parties.  But, just as being a woman doesn't mean that women are of one mind, the choices offered by Democrats or Republicans can't begin to reflect all the viewpoints of Americans. Read the rest of this entry »
We all have issues.  Some have more than others.
When we talk about our "issues" we usually mean the residue of past experiences, that cause us to feel as we do, or be who we are.  In a relationship,  a woman with too many issues can be a problem, but in politics, a woman with too few is a danger.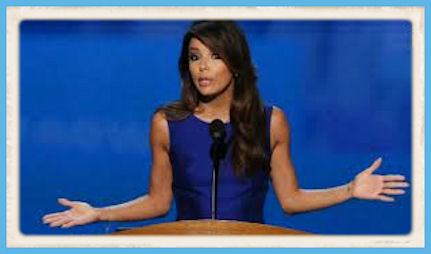 I have been disappointed during the current election cycle by the definition of women's issues.  With the exception of a couple of meaningless nods to equal pay, most of the focus makes it seem as if women are little more than the sum total of their reproductive parts.
Eva Longoria is co-chair for President Obama's reelection campaign. Longoria, who previously starred on Desperate Housewives, should be familiar with the issues affecting women, because the story line of the popular show often centered on issues affecting women, like marriage, family, divorce, unemployment, dealing with an aging parent..et cetera.  So when Ms. Longoria recently got tripped up after trying (lamely) to back off from her misguided re-tweet, I began wondering which issues made her want to take on such an important role in this Read the rest of this entry »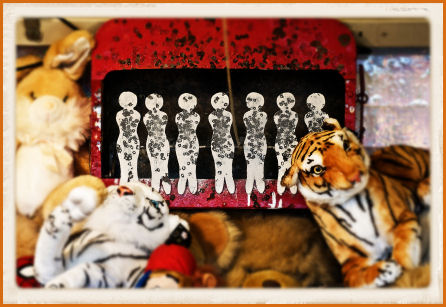 Effective programs start with targets. This was certainly true of The Affordable Care Act (ACA). During the preliminary arguments for passing a universal healthcare bill, proponents reminded us of rising costs, the plight of the uninsured, and the financial toll that often accompanies serious illness.
Those who campaigned for the bill, succeeded in convincing many Americans the target was providing affordable healthcare, but the REAL targets were far more complex. Cloaked in compassion, the crisis-speak was compelling, but the facts were misleading. The number of uninsured, that was repeated over and over, was grossly inaccurate. The projections of future costs were unrealistic, and the promise of lower costs are already proving false. Read the rest of this entry »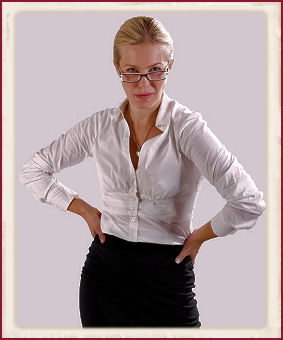 Whether you are bungee jumping, or buying a home, before you are allowed to take the plunge, you are required to sign papers acknowledging you understand the terms.  Agreeing to a deal with another party, without having any idea of the risks or conditions, would be like purchasing expensive concert tickets, without knowing if the music featured would be panpipes or gangsta rap.
Even if we don't like laws passed by our government, as Americans we have the right to know the implications of those laws.  Generally, they are not beyond our comprehension, because the conditions and enforcement are usually written into the language, when they are passed by our legislative bodies. This is not the case with the newly adopted legislation of the Affordable Care Act (ACA)  which will change everything about American healthcare.
Nancy Pelosi immortalized herself, when she said, we had to pass the bill to find out what was in it.  This was perhaps the most misleading political understatement in American history.  Even now that it's passed, it is STILL impossible to know what is in it, because it was purposely written with vague to-be-determined-later provisions.  What Ms. Pelosi should have said, is that we will have to LIVE this bill  to understand what was in it.
The length of the bill was astounding when it was passed, but nothing compared to what it will be in the future.  Like an evil creature in a Sci-Fi flick, it isn't finished growing.  It will continue to grow and morph into something most have yet to imagine.
Why?  Because it was passed with rules to be decided later.
The bill that was promoted as the answer to our healthcare woes, gives authority over your body to The Secretary, because The Secretary will determine how it will be enacted and enforced.  In fact, the language of the bill mentions the power of  "The Secretary" over 3,000 times. The Secretary would be The Secretary of Health and Human Services–a presidential appointee who need not have medical experience.
Certainly, someone has to decide what kinds of treatments will be provided, but say goodbye to the days when your medical decisions were made by you and your doctor.  It will now be up to The Secretary to determine what drugs will be paid for, which treatments are cost-effective, and whose treatments will be denied.
Denied?
We were told we would no longer be denied care.  We we will no longer have to worry about not being able to afford treatment, having coverage denied because of pre-existing conditions, or the lifetime caps that insurers impose.  We were told if we liked our insurance, or our doctor we could keep them.
All of those things ARE true.  Insurers will no longer be able to turn down those with pre-existing conditions, impose lifetime caps on benefits,  and we will no longer have to worry about the cost of treatments.  Like many of the statements made to convince us of the virtues of this plan, these statements are technically true, but deliberately misleading.
Perhaps,you've seen the compelling stories of those sharing how ACA saved a life. I saw one the other night.  A woman shared the story of how her son, Travis Turner had medical expenses exceeding $1million dollars in his first year of life, causing them to exceed their insurer's lifetime cap.  He is now 8 years old, and thanks to "Obamacare", he is insured again. The story was poignant to be sure, but the hopeful picture it paints is misleading.
Like Ms. Turner, many optimistically attribute improvements in their healthcare to the ACA, but others are aware of how their healthcare is already being adversely affected as changes are implemented.  On either side of the issue, many are confused about how much of this bill has been implemented.  All the provisions of the bill will not be enacted until 2018. By then, The Secretary may not even have finished defining those yet-to-be-determined provisions.
However, there are things we know.
We were told if we liked our doctor OR our insurance we could keep them, but The Secretary will be able to dictate how your physician can treat you, and what your insurance can cover.
The Secretary will determine whether or not your insurance meets the regulations as a "qualified" plan.  If The Secretary determines it doesn't, you WILL be forced to choose another plan.
Your plan will only be allowed to pay doctors approved by The Secretary.
That provision above shouldn't matter much.  With The Secretary determining how even the privately-insured can be treated, there won't be much difference between doctors.
You will no longer enjoy doctor/patient confidentiality, as EVERY detail of your health will now become part of a government database on each citizen.  EVERY detail.   (ACA provisions override that pesky pre-existing condition known as privacy law.)
The cost of your plan will change as The Secretary determines what qualified plans will cover, and what they will cost.
Costs will rise, ,as the burden of providing coverage to all, increases costs for individuals and families.
Though claims that ACA would result in rationing of care were denied by its proponents, the bill is full of Patient Care guidelines (some still under construction) as to who will get care–and what care they can get.
Additionally many of the provisions in the plan are exempted from judicial review.  Translation:  If your care sucks, you can't seek legal recourse.
Those between the ages of 15 and 40 are to be given priority over children and the elderly.  This might come as a surprise to aging baby boomers, their children and any parent of a child needing life-saving treatments.  Those in their "golden years" will find less care available to them than those who fall between these golden ages–the period of life when most of us are at peak health and fitness.
Perhaps the mother and child featured in this ad will be lucky. Travis will be turning 15 around the time the ACA is fully implemented.  If he stays healthy, he can expect at least 25 years more of  priority healthcare–unless The Secretary determines treating a child with a history of liver cancer to be less than cost-effective.  His mother, on the other hand, appears to be around 30, which means she can only look forward to about ten years in that preferred patient group.
As she moves closer to Medicare age, I hope she realizes, ACA allows for changes to Medicare without further approval from Congress.  She looked like she might be a little overweight–God help her is she develops diabetes, because  priority for scarce treatments like kidney transplants and dialysis will be given to those in the 15-40 age group.   Let's hope she doesn't develop breast cancer, because she won't be eligible for regular mammograms until after she turns 50.  If she should develop heart disease, she may find The Secretary has determined her too old to warrant the cost of a pacemaker, or open-heart surgery.
It is true, we will no longer have worry about the costs of treatments, being being denied coverage because of pre-existing conditions, or not being able to afford our medical expenses.  This is a new era, in which our only concern will be getting good medical care.
Deb's Note: This is the fourth post devoted to explaining the Affordable Care Act–aka ObamaCare.  I have chosen to write about this subject because I believe women need to know how it will affect their families and/or loved ones.  The subject is extensive, but I hope to wrap it up in a couple(?) more posts.
Katy Perry says we need to get the money out of politics, in a recent Rolling Stone interview, she was quoted as saying, "it feels like the thing running our country is a bank, money…and the fact that America does n't have free healthcare drives me f**king absolutely crazy, and is so wrong".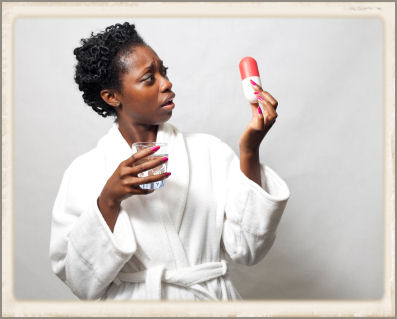 Poor Katy, like many Americans she does n't understand how money fuels politics, or that there is NO such thing as FREE healthcare.
It is the politics of money, not health, that impelled our government to pass  The Affordable Healthcare Act (ACA).  The ACA has been represented as a measure to provide affordable, accessible healthcare to every American, but it isn't free.  It isn't free for the government, which means it won't be free to the taxpayers.  Sadly, it isn't even without costs to the poor.
The one part of ACA most Americans are most aware of is the "individual mandate", which requires every American to purchase healthcare, or pay a fine. Simply stated, the ACA will guarantee everyone in America access to healthcare, by requiring us to buy it. If you are required to buy it, it isn't free. Summing up the individual mandate–Americans are cordially invited to a "Free Lunch", for which they will pick up the tab.
Of course, there are waivers for the poor, which will grant them access to the same kind of healthcare they had under  Medicaid–underfunded, limited access, and minimal care.  There are also waivers for many rich, like labor union leaders.  Since those with lower incomes will largely be exempted from the individual mandate, many see this plan as a necessary way to get the rich to pay their fair share, but unfortunately, it is middle-class working folk who will be most adversely affected.
In grand irony, employers, who have offered health benefits, willingly and without government coercion, will now have an incentive not to.  Employers with 25 or more employees, will be required to pay for employee health plans, or pay a fine. Unfortunately, because the fines are much less, than the cost to pay for employee plans, there is a built-in incentive to give the money previously used to fund benefits for employees, to the government.  As the cost to insure employees rises, jobs will be lost, because of increasing costs to employers.
Under our current system, a  single individual can be insured for under $5000, but a family's costs can easily exceed $10,000, but don't pencil that into your budget just yet.  The Congressional Budget Office (CBO), independent economists, and private research firms have already projected how this plan will increase those costs. The consensus among number-crunchers, is the ACA will cost families more–especially, as the cost to insure their families rises. This will be a startling eye-opener to those who have don't have any idea what their employee-provided plans cost.
The individual mandate is unique, because it is the first time in the history of this country,our government has required us to buy something. The closest thing in our country to the individual mandate, is the state requirement for drivers to have auto insurance.  Taking responsibility for driving is something most would agree is necessary, likewise, it doesn't seem unreasonable to ask citizens to take some responsibility for their health or healthcare–but there are a couple of differences.  First, with auto insurance, the free market allows insurers to compete for our business–more importantly, we are given choices as to what kind of coverage we can afford.  Secondly, though driving is optional, wellness shouldn't be.
Maybe that freedom isn't important to you, but if the government controls what you will buy, you can be reasonably sure "affordability" will be short-lived.  In fact, government regulations are a primary reason our existing health insurance has become so expensive.  Not only, does the government regulate what must be covered, but also which kinds of plans employers must offer.
Nevertheless, let us assume the number-crunchers are wrong, and the the majority of Americans merge seamlessly into our new healthcare system.  This plan puts 1/6th of our economy under federal control, and though the bill makes no provisions to add more doctors, it does provide for new governing agencies and 16,500 IRS jobs to police the not-a-tax mandate.  Though President Obama insisted the individual mandate wasn't a tax, The Supreme Court has ruled it is, and the government will enforce it as such. If you love the IRS, this plan is for you!
The United States government has yet to operate anything without waste and inefficiency, but this could be a first.  Certainly their effort to operate "mean and lean" is evidenced by the provision which will cap doctor's salaries. This provision to insure doctors can't get rich, will also provide a disincentive to those who would become doctors. Economists are already predicting a "brain-drain" as the incentive to study medicine is diminished.
The idea of capping doctors salaries, appeals to those who misguidedly believe doctors make too much, but what is greatly misunderstood, is how fees charged by doctors are more the result of government meddling, than doctor greed.  Not only that, but when free-market forces determine salaries, money is a great motivator to be the best there is. Money is the reason this country has enjoyed better medical technology and pharmaceuticals, than any other country in the world. Government-set  salaries will do little to motivate care-givers to do more than is required.
We don't think of hospitals as businesses, or doctors as entrepreneurs, but they operate under the same rules of profit and loss as any other business–except for one small thing.  Most of our medical charges are not paid by us, they are paid by a third-party, the insurer.  They are expected to provide the same services to those who cannot pay, as to those who can. One can imagine what would happen if Prada or Louis Vuitton were made to sell everything they make according to what customers could pay–there would be no incentive for them to make the kinds of things, for which,  customers willingly pay more.  It is the free market which allows Nordstrom and Target to both sell jeans, but give you the freedom to decide which you will purchase.  Absent from our current third-payer system and the ACA are free market forces.
The third-party payer takes away consumer power, by artificially removing market forces, and causes healthcare to operate under regulations unlike those governing anything else we buy.  Consumers have little power in the healthcare market, because we are customers of our insurers, not our doctors.  With employers picking up the tab for our insurance, we have little control over what we get for the money, and little freedom to shop for what plans best match to our needs.  The current third-party-payer system has made it necessary, for doctors and hospitals to inflate their charges to cover losses caused by the uninsured and those patients whose government-subsidized healthcare doesn't cover their costs.
The third-party system isn't the best, but the single payer system compounds the problems.  Not only we will we now share the cost of insuring everyone else, but we will be forced to absorb the cost of providing everyone the SAME benefits. Our costs will no longer be based on our own lifestyle choices, or the pool (community rating)  of those we work with, but will now be expanded to include those whose lifestyle choices put the greatest burden on our healthcare system.
The net effect, is that insurers will not be able to afford to do business as they have in the past.  Individuals and families will find the cost of insurance skyrocketing, in response to the changes.  Ordinary families, who are no longer insured through their employer, may not even be able to afford to comply with the individual mandate, but will still incur fines.
The individual mandate isn't even the tip of the iceberg. The lack of accessibility and the diminished affordability of this plan, will not be fully realized until we are well-into the next presidency.  By then, people will begin to see whether the ACA is a pancea, or a bitter pill to swallow.
Deb's Note: This is the third post devoted to explaining the Affordable Care Act–aka ObamaCare.  I have chosen to write about this subject because I believe women need to know how it will affect their families and/or loved ones.  The subject is extensive, but I hope to wrap it up in a few(?) more posts.