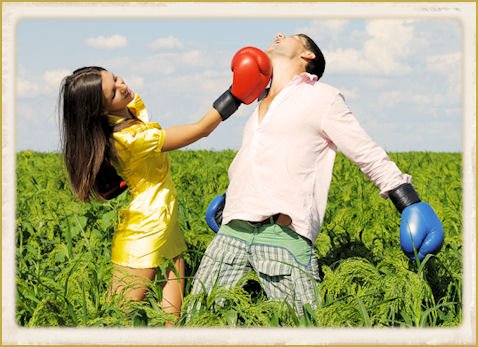 Though thousands of words are written, about how to be happy in a relationship, too few are written on   how to be less-miserable.  No matter how many columns are devoted to telling couples how to get along better, there aren't nearly enough devoted to the art of not getting along.
Among couples, there are outliers who insist they never fight, but I've yet to meet any who exist in perfect harmony. Popular culture would have us believe relationships are mostly tranquil, full of love, sex and romance, with only occasional disruptions.
Hello?  Anybody seen the magazines on the checkstand lately?
Even Hollywood's fairytale romances often fall apart in startling displays of pettiness, scandal and heartbreak. On those rare occasions,when television and movies show relationships breaking apart, it is usually because of some big issue, yet, it is often little things which cause the most problems. Read the rest of this entry »