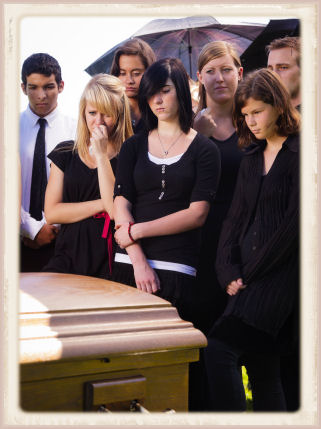 Parenting is challenging from the onset, but spurred by the awe-inspiring perfection of a new baby, most new parents embrace that challenge with excitement.  From the very first moments, we want to give the best of everything. We want to protect them from harm. We want them to have a good life.
If there is an exemplary illustration of ignorance as bliss, it is our first day of parenting. Except in cases of births marked by complications, most new parents are filled with unprecedented optimism.  Full of high hopes, but knowing little of the realities of parenting, new parents imagine their child's bright future, but there is always a chance the future won't turn out as hoped.
There is the chance  of realizing the child has challenges are too big to be conquered by good intentions, or the possibility parenting will make us more vulnerable, than the child we'd vowed to protect.  We can no more guarantee the future of our children, than determine our own.
Recently, in my community, two tragic and unexpected, deaths reminded parents of our that vulnerability.  The deaths of these two young men, forced every mother and father to think about things they'd rather not.  For the parents of Tommy, a promising high school senior who died unexpectedly after an afternoon at the pool, or the parents of  Taylor, the 16-year old who collapsed and died at school on his birthday, there was a grim realization, that as parents, we are sometimes powerless. Read the rest of this entry »