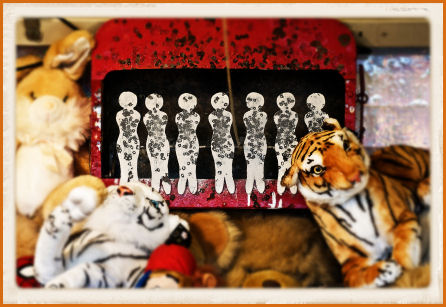 Effective programs start with targets. This was certainly true of The Affordable Care Act (ACA). During the preliminary arguments for passing a universal healthcare bill, proponents reminded us of rising costs, the plight of the uninsured, and the financial toll that often accompanies serious illness.
Those who campaigned for the bill, succeeded in convincing many Americans the target was providing affordable healthcare, but the REAL targets were far more complex. Cloaked in compassion, the crisis-speak was compelling, but the facts were misleading. The number of uninsured, that was repeated over and over, was grossly inaccurate. The projections of future costs were unrealistic, and the promise of lower costs are already proving false.
It would be unrealistic to expect all Americans to agree on such a big issue, but our legislative system has rules that are intended to keep the process by which laws are passed more-or-less fair–despite opposition. Nevertheless, The ACA was passed using unorthodox maneuvers, because it did not have the support needed to pass.
Many seniors reliant on Medicare, didn't like the bill. According to a November 2009 poll by the Kaiser Family Foundation, 61% of seniors opposed this reform. Yet, the American Association of Retired Persons (AARP), which supposedly represents the interests of seniors, endorsed and supported The ACA.  They had 2.8 billion reasons to sell out their members, because of a back-door deal that guaranteed AARP huge profits through their insurance affiliates.
The American Medical Association (AMA) also supported the bill, despite opposition from the majority of doctors. Even though the AMA represents less than 20% of America's practicing physicians, they agreed to back the plan to reduce doctor's salaries, while enriching their own coffers. Taxpayers paid 72 million for this "fix".
Big Pharma was not about to miss out on this Crony-Capitalist gravy train. Using their lobbyists to their own advantage, so they also became government's partners in the big healthcare takeover..
So if The ACA is really such a boon to Americans, why was it necessary to buy off the opposition, misrepresent the facts, and pass the bill with sneaky tricks??? The media has done a great job of promoting the idea that Americans are already enjoying better healthcare, but the bill isn't even fully defined or implemented, and won't be until at least 2018. In fact, besides a few things like coverage for pre-existing conditions, no lifetime caps and the controversy over contraceptive coverage, few realize  they stand to lose MUCH more than they will gain–because the media has failed to expose the real targets.
Make no mistake, the primary intent of The Affordable Healthcare Act was NOT to achieve more affordable health care. The target was not helping Americans get more for less. The target was giving government more power, by gaining more control over Americans and their money.
Originally, there were those who suspected The ACA would be used to move Americans, who would likely oppose a fully socialized healthcare system, into a single-payer system. Barack Obama assured us this was not a "Trojan Horse" for a single-payer system, but Massachusetts Senator Barney Frank, admitted the ACA was the only way to get to what Democrats really wanted–a single-payer system.  They knew the only way to get those used to America's high-quality healthcare out of the system was to systematically dismantle it. In order to achieve this, The ACA set its sights on necessary targets.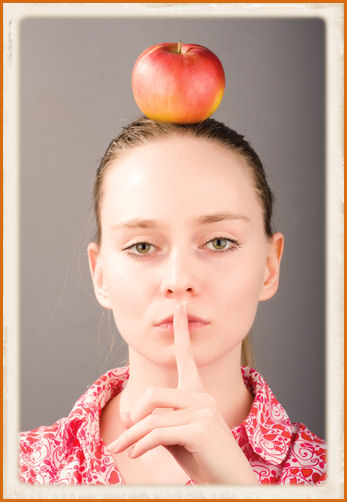 TARGET #1 – The Insurers
Obama reminded us often of the part greedy insurers played in the high-cost of healthcare, yet he cut a deal to insure they would benefit from the passage of the ACA–at least initially.
Insurers will benefit from higher premiums, because as they are mandated to cover more stuff, they are also given license to raise premiums, but as more and more provisions of The ACA are defined, the burden of paying for those who only enter insurance pools when they are seriously ill, will begin to tax the system and drain the resources of private insurers. In turn, more Americans will find private insurance cost-prohibitive and be forced into government insurance exchanges.
TARGET #2 – The Doctors
Again, the rhetoric of affordable healthcare suggested doctors were just greedy.  To solve this, The ACA puts caps on what doctors can make, while increasing how many patients doctors must see. With Medicare and Medicaid already causing physicians to write-off the cost of treating the poor, this will give patients less access and longer waits for appointments with physicians.  Additionally there is evidence that doctors risk losing their licenses, if they refuse to see the patients, whose government coverage doesn't cover their costs.
Also targeted are  physician-owned specialty hospitals (PSHs) hospitals.  The ACA requires hospitals to have a "Medicare Provider Number", but will not issue numbers to hospitals co-owned by doctors.  This will eliminate patient access to many specialized cancer, cardiac and orthopedic physician-owned hospitals.
Under the guise of preventing fraud and increasing efficiency, The ACA puts in place numerous regulations which will increase clerical headaches for caregivers, while making the practice of medicine a bureaucratic minefield–because of the threat of criminal prosecution for errors.  One such requirement is the use of electronic records and ICD-10 medical coding.  These codes are a licensed product–like NBA Jerseys or Sesame Street toys. Doctors don't have a choice about whether or not to use these codes, yet they are required to pay steep licensing fees to use them. According to one study the cost of upgrading to ICD-10 is estimated to be $83,000 for a three-doctor practice and $285,000 for a ten-doctor practice.  Your doctor will no longer make personal notes about your condition or diagnosis. Everything will be recorded electronically in numbers and letters. If it were possible to memorize the 68,000 codes in the ICD-10 books, perhaps we could reasonably expect greater efficiency, but instead, required medical coders will spend hours determining the correct codes.
These codes will then be used to catalog every detail of your medical history, and will help determine how doctors will treat you. When your health is reduced to a series of numbers and letters, there will be and your medical history becomes part of a government database, there will little hope of personalized care, and no hope of privacy.
TARGET #3 – The Sick
In moving speeches, we heard about children with special needs, women with cancers, the elderly, and those too poor to buy insurance, but the bill which was supposed to save them, targets the poorest, the sickest, the oldest, and those whose illness makes them a poor expenditure of healthcare dollars.  The elderly, and those  with the most medical problems will be the most vulnerable, as the Independent Payment Advisory Board (IPAB) determine whether not treating them is worth the money.  Those with co-morbidities [a term used to describe a patient, whose primary condition may be accompanied by other life-threatening complications, as it is for those with obesity, H.I.V. diabetes, et cetera] will not receive the same care as those expected to live longer.  With Patient Care Guidelines and under the advisory of the Independent Payment Advisory Board, the healthiest individuals will be eligible for better care than the sickest. Rumors of death panels were dismissed, but the ACA not only gives The Secretary of Health and Human Services authority to determine end-of-life care, it also allows for cuts to Medicare anytime it exceeds budgeted targets.  With "death panels," abortion, end of life counseling, end of life care guidelines, care limits and  advanced-planning for end of life, the bill Americans trusted to save lives, has a disproportionate number of ways to end life.
TARGET #4 – Your Wallet
With healthcare premiums already rising, twenty new taxes set to go into effect and 16,000 new IRS agents to police its enforcement, only the most gullible can believe The Affordable Care Act will lower costs.  In addition to taxes on medical devices, taxes for those who want "better" insurance, restrictions on medical savings accounts, penalties for those who don't buy insurance, there are also surtaxes for property sales, gold purchases and penalties to prevent you from paying cash out  of pocket for services  not covered.  This bill will take more money from families, to deliver less care. When its costs become too burdensome for families, it will be necessary for the government to fix what it destroyed with another "fix".
Then they will have hit their target.
My intrigue with healthcare began with a single light bulb moment, but it is wrapping up with more lightbulbs than a Christmas tree.  It took years to finally understand this see how The ACA is an insidious $17 Trojan Horse, sneaking into takeover American healthcare, 1/5th of the economy, and give government control over its citizens.  The bill insures healthcare of the 21st century, won't be as good as it was in the 20th.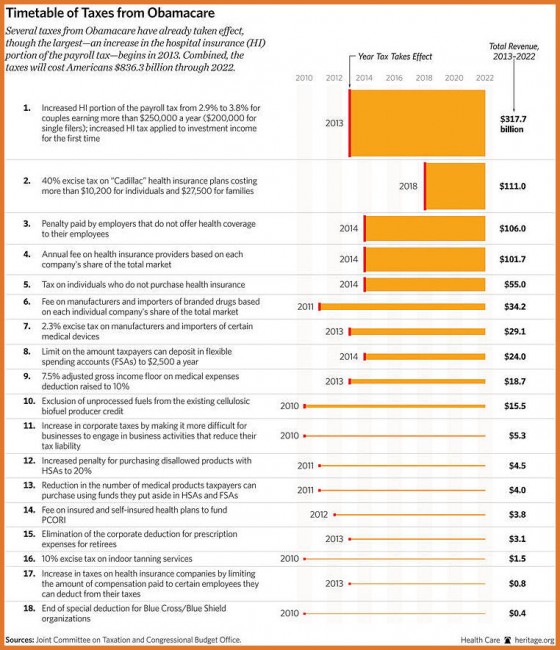 Deb's Note: This is the sixth in a series devoted to shedding light on the Affordable Care Act–aka ObamaCare.  Though it has never been my intent to make this blog political, I have chosen to write about this subject, because I believe women need to know how it will affect their families and/or loved ones. The Affordable Health Care Act is thousands of pages long, with provisions, still being defined, adding to its length.  The subject is extensive enough for installment after installment, but I am glad to finally be wrapping this up, because what I've learned is not encouraging.  The last  installment, will be what I believe to be a viable way to address the very real issue of high healthcare costs, which was written by physicians whose only agenda is doing what is best for patients.