Katy Perry says we need to get the money out of politics, in a recent Rolling Stone interview, she was quoted as saying, "it feels like the thing running our country is a bank, money…and the fact that America does n't have free healthcare drives me f**king absolutely crazy, and is so wrong".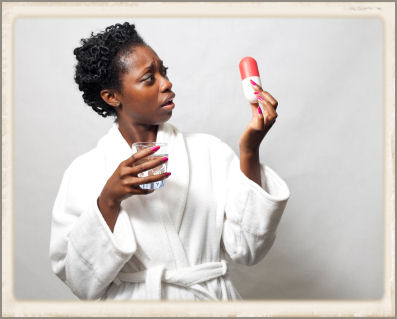 Poor Katy, like many Americans she does n't understand how money fuels politics, or that there is NO such thing as FREE healthcare.
It is the politics of money, not health, that impelled our government to pass  The Affordable Healthcare Act (ACA).  The ACA has been represented as a measure to provide affordable, accessible healthcare to every American, but it isn't free.  It isn't free for the government, which means it won't be free to the taxpayers.  Sadly, it isn't even without costs to the poor.
The one part of ACA most Americans are most aware of is the "individual mandate", which requires every American to purchase healthcare, or pay a fine. Simply stated, the ACA will guarantee everyone in America access to healthcare, by requiring us to buy it. If you are required to buy it, it isn't free. Summing up the individual mandate–Americans are cordially invited to a "Free Lunch", for which they will pick up the tab.
Of course, there are waivers for the poor, which will grant them access to the same kind of healthcare they had under  Medicaid–underfunded, limited access, and minimal care.  There are also waivers for many rich, like labor union leaders.  Since those with lower incomes will largely be exempted from the individual mandate, many see this plan as a necessary way to get the rich to pay their fair share, but unfortunately, it is middle-class working folk who will be most adversely affected.
In grand irony, employers, who have offered health benefits, willingly and without government coercion, will now have an incentive not to.  Employers with 25 or more employees, will be required to pay for employee health plans, or pay a fine. Unfortunately, because the fines are much less, than the cost to pay for employee plans, there is a built-in incentive to give the money previously used to fund benefits for employees, to the government.  As the cost to insure employees rises, jobs will be lost, because of increasing costs to employers.
Under our current system, a  single individual can be insured for under $5000, but a family's costs can easily exceed $10,000, but don't pencil that into your budget just yet.  The Congressional Budget Office (CBO), independent economists, and private research firms have already projected how this plan will increase those costs. The consensus among number-crunchers, is the ACA will cost families more–especially, as the cost to insure their families rises. This will be a startling eye-opener to those who have don't have any idea what their employee-provided plans cost.
The individual mandate is unique, because it is the first time in the history of this country,our government has required us to buy something. The closest thing in our country to the individual mandate, is the state requirement for drivers to have auto insurance.  Taking responsibility for driving is something most would agree is necessary, likewise, it doesn't seem unreasonable to ask citizens to take some responsibility for their health or healthcare–but there are a couple of differences.  First, with auto insurance, the free market allows insurers to compete for our business–more importantly, we are given choices as to what kind of coverage we can afford.  Secondly, though driving is optional, wellness shouldn't be.
Maybe that freedom isn't important to you, but if the government controls what you will buy, you can be reasonably sure "affordability" will be short-lived.  In fact, government regulations are a primary reason our existing health insurance has become so expensive.  Not only, does the government regulate what must be covered, but also which kinds of plans employers must offer.
Nevertheless, let us assume the number-crunchers are wrong, and the the majority of Americans merge seamlessly into our new healthcare system.  This plan puts 1/6th of our economy under federal control, and though the bill makes no provisions to add more doctors, it does provide for new governing agencies and 16,500 IRS jobs to police the not-a-tax mandate.  Though President Obama insisted the individual mandate wasn't a tax, The Supreme Court has ruled it is, and the government will enforce it as such. If you love the IRS, this plan is for you!
The United States government has yet to operate anything without waste and inefficiency, but this could be a first.  Certainly their effort to operate "mean and lean" is evidenced by the provision which will cap doctor's salaries. This provision to insure doctors can't get rich, will also provide a disincentive to those who would become doctors. Economists are already predicting a "brain-drain" as the incentive to study medicine is diminished.
The idea of capping doctors salaries, appeals to those who misguidedly believe doctors make too much, but what is greatly misunderstood, is how fees charged by doctors are more the result of government meddling, than doctor greed.  Not only that, but when free-market forces determine salaries, money is a great motivator to be the best there is. Money is the reason this country has enjoyed better medical technology and pharmaceuticals, than any other country in the world. Government-set  salaries will do little to motivate care-givers to do more than is required.
We don't think of hospitals as businesses, or doctors as entrepreneurs, but they operate under the same rules of profit and loss as any other business–except for one small thing.  Most of our medical charges are not paid by us, they are paid by a third-party, the insurer.  They are expected to provide the same services to those who cannot pay, as to those who can. One can imagine what would happen if Prada or Louis Vuitton were made to sell everything they make according to what customers could pay–there would be no incentive for them to make the kinds of things, for which,  customers willingly pay more.  It is the free market which allows Nordstrom and Target to both sell jeans, but give you the freedom to decide which you will purchase.  Absent from our current third-payer system and the ACA are free market forces.
The third-party payer takes away consumer power, by artificially removing market forces, and causes healthcare to operate under regulations unlike those governing anything else we buy.  Consumers have little power in the healthcare market, because we are customers of our insurers, not our doctors.  With employers picking up the tab for our insurance, we have little control over what we get for the money, and little freedom to shop for what plans best match to our needs.  The current third-party-payer system has made it necessary, for doctors and hospitals to inflate their charges to cover losses caused by the uninsured and those patients whose government-subsidized healthcare doesn't cover their costs.
The third-party system isn't the best, but the single payer system compounds the problems.  Not only we will we now share the cost of insuring everyone else, but we will be forced to absorb the cost of providing everyone the SAME benefits. Our costs will no longer be based on our own lifestyle choices, or the pool (community rating)  of those we work with, but will now be expanded to include those whose lifestyle choices put the greatest burden on our healthcare system.
The net effect, is that insurers will not be able to afford to do business as they have in the past.  Individuals and families will find the cost of insurance skyrocketing, in response to the changes.  Ordinary families, who are no longer insured through their employer, may not even be able to afford to comply with the individual mandate, but will still incur fines.
The individual mandate isn't even the tip of the iceberg. The lack of accessibility and the diminished affordability of this plan, will not be fully realized until we are well-into the next presidency.  By then, people will begin to see whether the ACA is a pancea, or a bitter pill to swallow.
Deb's Note: This is the third post devoted to explaining the Affordable Care Act–aka ObamaCare.  I have chosen to write about this subject because I believe women need to know how it will affect their families and/or loved ones.  The subject is extensive, but I hope to wrap it up in a few(?) more posts.
2 Responses to "Hard to Swallow"