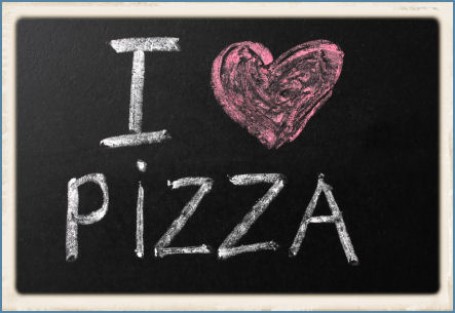 Marriage is supposed to be a partnership, a fifty-fifty proposition. It rarely is, but even when it is, an inherent flaw in a partnership between two individuals, is how to break a tie–or deal with a stalemate. There are times when compromise is the only option and times when it is the worst of options. However, many issues can be solved or avoided using a simple rule. It is the "Who Cares Most" rule.
The "Who Cares Most" rule is works best when one party has an opinion, but isn't passionate about it. It works like this.  On many smaller matters, one partner is often more heavily invested in the outcome than the other.   In those cases, the other  partner defers to the whims of the one "Who Cares Most".
For instance, if a woman decides it's time for a new shade of paint, drapes or a couch, it is likely she has her heart set on something specific. She has an idyllic vision, which is not likely shared by the man who shares the space.  Though he is not nearly as committed to the outcome, he may second-guess or oppose her choices. This is when a smart person allows the "Who Cares Most" rule settle the  disagreement.
Example:  I recently changed the curtains in my living room.  I chose beautiful chocolate velvet drapes with Beloved Soul Mate's full agreement.  As soon as they were hung, he loved them, but I found them to be oppressively dark. Had I asked him for input, he would have opposed changing them, but when I switched them out for something bright & airy, he failed to notice the change for almost three months.
The inexperienced me, might have entertained an argument over the matter, but the older, wiser me, knows he wants to be heard, even when he doesn't really care much. After his initial protests, he almost always likes my choices.  Invoking the "Who Cares Most" rule, I staged the window covering coup unbeknownst to him, without feeling duplicitous or overbearing, precisely because having the right curtains means more to me, than it does to him.
However, when it comes to autos, he cares WAY more about cars than I do.  What I NEED from a car is simple.
1.  Should respond favorably to a key in the ignition.
2.  Must be comfortable and spacious enough to be practical.
3.  Good color a plus.
Because of the "Who Cares Most" rule, I spent a regrettable year driving a Cadillac El Dorado, with a hinky electrical system. I would have preferred an SUV, but I simply wasn't invested enough to wage a battle over it.  The over-sized car didn't appeal to me, but Beloved Soul Mate fell in love with it. I agreed to the car, because it mattered more to him & made him happy.  Fortunately for me, the two-door Caddy quickly became impractical when we had children in carseats,  providing a reason to sell it to another man who fell  in love with it.
Using the above rule, many problems are avoided, but it is of no use in resolving the issue of how often to have sex. By this rule, the partner who wanted it most, would be allowed to control when & how to have it, but craving sex is like being hungry for pizza. When you want pizza, you want pizza; but as anyone who has found themselves in a the desperate-for-pizza-mood knows, there is great pizza and eat-it-only-in-a-pinch-pizza.  Nevertheless, pizza is pizza. When we are desperate, we may settle for something that isn't exactly what we wanted.  It satisfies the urge, but doesn't leaving us wanting the same thing the next day.
The definition of good sex, like the definition of good pizza is different things to different people. When us gals are dreaming of sex, we may be imagining something completely different from what men imagine we're imagining. Women dream of something sweet, tender, and memorable. That isn't to say it can't be naughty, gratifying, monkey love, but it's the kind of sex, that is still appealing at breakfast the next day.
Most of us are happy enough with the kind delivered in 30 minutes  or less, even when we know the difference between a made to order brick-oven pie and the pizza that comes out of a freezer box. This is one situation when the "Who Cares Most" rule causes more problems than it solves, because it is rather  like trying to force A Meat Lover's Special on a vegetarian.  The invoking of the "Who Cares Most" rule guarantees a stale mate.
Thick or thin–is isn't possible to agree on everything.  The compromise can be noble or counterproductive, because if one partner is continually compromising, resentment is inevitable.  In pizza terms, it is exactly why you can order pizza made with half what she likes, and half what he wants.   Not  everything in marriage is fifty-fifty, but love-making is an area that should strive to be.  If you can't figure out how His & Hers is supposed to work, you might find yourself alone with a whole pizza to yourself.  You'll have it your way, but it won't be nearly as fun as having someone to share it with.
Deb's Note: One friend says writing about relationships is hackneyed, another friend says writing about sex is boring.  Everywhere I look, people are trying to start relationships, fix relationships or end failing relationships.  Therefore, I do hereby vow to stop writing about both sex and relationships when everybody stops having them.
Another friend says there is no comparison between sex and pizza.  I think she just needs to try better pizza.