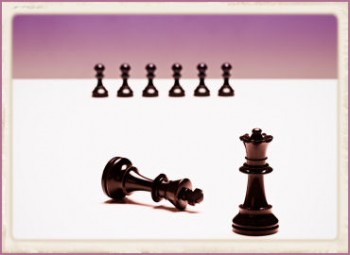 Less than a century ago, women in The United States hadn't yet been granted the right to vote.  Though it was allowed in some states, it wasn't until 1920, when the constitution was amended, that women were guaranteed this right.  Without the ability to voice their viewpoints via the voting booth, perhaps our country would be different today.  I shudder to think of the improbable possibilities for laws [bad] men might have tried to pass.  Would there be a Barefoot & Pregnant mandate?  A Mall Prohibition Act?  Failure to Chill Beer ordinance? Tax deductions for men who wished to claim both their wife and mistress as dependents?
Fortunately, women have made amazing strides and this  country is one of the better places in the world to be female.  Despite this, women still struggle, because there are some things even progress can't change.  It is possible to update our wardrobes, refurbish our furniture, restore old cars, or remodel old homes, but men are always AS-IS.
Which is why, while most of us like having a man in our lives, finding one that doesn't make us crazy or worse, can be near impossible.  Lest people mistake this for a diatribe from a man-hater, I wish to assure readers that I am a BIG fan of men.  Women are almost always more and better company, but I still find the company of men irresistible.  I especially like them, because they are different than women, but the more manly they are, the stronger the urge to change them.  It's like this:
I want a man who works hard enough to sweat, but I'd prefer not smell the sweat.
I want a man who knows how to use a gun if he needs to, but dislike men who need to remind others they know how to use a gun.
I want a man who can and will fight, but not a man who wants to fight.
I want a man who shows skill in the bedroom, but I'd be really turned on, if he were as eager to show off his kitchen skills.
I would like it if my man looked like one of those attractive gay models, but if I were to find out he was gay, I doubt I'd still find him attractive.
Men think women are hard to please, but it's actually quite simple.  We want manly men, who are sensitive, soft, gentle, and sweet, like women.
Women like me, have succeeded in confusing men.  Are they supposed to be he-men or metrosexuals?  Are they supposed to open doors for us, or just leave us a key?  It's all about balance, as we struggle to eliminate the confusion over who wears the pants and who wears the panties.
Blame feminism, because as women gained more equality in the workplace, they sought more at home.  Women were changing, and in the process they were inadvertently changing men.   This made me wonder if more powerful women, meant less powerful men.  Was the Great American male becoming an endangered species, teetering on extinction after having been emasculated by well-meaning feminists?  Had The Great American man become as frail as the California Coastal Sand Gnat, struggling to survive in the face of environmental change?
Women would love it if men were more like girlfriends, sharing their enthusiasm for things like cashmere and Italian shoes.  If we had our way, men would learn to enjoy long meandering conversations and realize the joy of shopping, but while there have always been women who wanted men who were as easily controlled as children, the majority of us still want a man with a nicely defined backbone.  There are men who enjoy shopping or grooming as much as women, but most men are simply not interested, because despite everything, they are still men.
Nevertheless, the metrosexual is often exhibited as evidence that men are becoming feminized.   I'm not buying it.  It's just the latest incarnation of "The Sharp Dressed Man." It's not like men don't care about their image, but image is different things to different men.  For some image is grooming, for others it may be a car, a fat paycheck or a perfectly manicured lawn.  The term metrosexual may be new, but his type is not.  A hundred years ago, a man who embraced fashion and a refined lifestyle, would have been called a dandy.
Some argue that feminism has diminished our respect or the strength of American men.  Many point to the examples of television fathers–like the difference between Ozzie Nelson and Ozzie Osbourne as evidence, that our view of men has been diminished.  The  media often portrays men as bumbling incompetents, relying on women to guide them, but this is nothing new.  Literature is full of hapless henpecked husbands.  Even during The Golden Age of Radio and early television men were often the brunt of jokes.  It makes for good comedy, and men are surprisingly good sports about jokes made at their expense.  Make fun of a woman, and you'll likely regret it, but men are easy targets.
Why?
Because in the war between the sexes, there is no cease-fire.  Women will fight for every hill, to make sure that their wisdom, competence and superior taste in almost everything is acknowledged, but men will easily surrender or  declare victory, if they get respect, appreciation and regular demonstrations of affection–AKA sex.
Feminism changed sex and the economy of sex, because it enabled women to move between supply side and demand side.  Women now had demands and were controlling the supply through a kind of rationing and price-fixing.  As the supply began to change, men sought new suppliers, and there were always more suppliers.  Promiscuity became common and porn became mainstream.  Wives no longer held the monopoly on sex, and men were suddenly contenting themselves with the kind of cheap, easy, readily available women they'd previously disdained.  The one woman one man ideal was outmoded, as men began sharing their pulp princesses with countless other men, and women found  themselves competing with mens' make-believe mistresses.
It simplified things for men, as they no longer needed to please a woman emotionally or sexually just to get a little, but it was hardly the brave new world.  Pleasure-seeking and erotica have always existed, and it isn't as if internet porn destroyed the sexual utopia that existed before feminism.  Marriage took some hits,  and intimate sex between people who loved each other fell victim to friendly fire, making some wonder if sex within marriage or would soon be obsolete.  Doubtful, as long is there is one person alive who remembers that the solo, is nothing compared to the duet.
Men still need women, and women still need men.  Feminism changed our world, but it has yet to change men into women or women into men.  The war between the sexes continues, because some things never change, even in the face of progress.