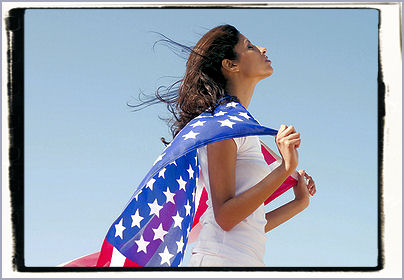 I have a college degree and some other educational credentials.  They are mostly useless, but I have them.   I have yet to apply for a job where it mattered whether or not I had anything other than a college degree, yet the two least prestigious pieces of parchment I hold are the most significant to me.  They are my high school diploma and my certificate in mariachi music.
A few years ago, a college in my area became the first in the United States (and I believe the world) to offer an accredited program in the study of Mariachi.  I had been dabbling in mariachi for some time and made it my goal to be the first person to receive that degree. A friend of mine beat me to the pole position, but I was still able to become the first woman to ever receive this degree in a genre of music which was once exclusively the domain of men.
This might lead you to believe I'm an accomplished or scholarly musician.  I am not.  In fact, compared to my peers, I'm a hack. I suppose, if I were highly motivated I could parlay what I've learned into some kind of lucrative livelihood.  Certainly my rudimentary knowledge of mariachi music, history and instruments would qualify me to teach, and while that might be a good fallback,  it wasn't my motivation.  To me, this degree is indicative of what it means to be an American.
I was born in America, taught to salute the flag and pledge allegiance to it.  I was taught the principles of The Declaration of Independence and The Constitution of the United States. I was born in the time before being a celebrity meant having a platform for expressing contempt for America.  In fact, when I was young, being anti-American could still get stars black-listed in Hollywood.
I was taught The Pilgrims were decent folk who came here seeking religious freedom.  Now, school children are taught that the pilgrims represent the ruination of Native America.  My ancestors were pilgrims, but not the Mayflower kind.  As your ancestors probably were, they were just pilgrims seeking a better life for their families.
One side of my family came from Europe, the other from Mexico.   Both  came to The United States, because this country offered freedom, education, economic opportunity and a life free of government hostility.  You've heard it all before, but the opportunities and freedoms unique to this country have given many the chance to build a better life.  It was certainly true for my family.
In my grandmother's country, she didn't go to school.  From the time she was very young until her death, she worked.

There are still countries in the world where children work, instead of going to school.
My mother's life in this country meant she learned a new language and was able to go to school.

There are still countries where girls are not allowed to go to school.
When my mother left home, she set her sights on becoming a nurse.
There are still countries where governments decide what you will become.
She met my father, and married him two weeks later.
There are still countries where younger daughters must wait for older daughters to be married and husbands are selected by parents.
In just a few years, she had gone from living in a poor two-room house to living The American Dream in a home with bedrooms, heat and indoor plumbing.

What might take generations in many other countries, can be achieved here in decades.
I am grateful for having been allowed to go to school free of political indoctrination.  I am glad to have been able to decide for myself where I would live, what I would do, and who I would marry.  I am glad to have been able to work beside men, choose my own religious beliefs and receive a paycheck  in return for my work. Surrounded by nice cars, appliances, and electronics, it is easy for Americans to take things for granted.
Our clothes, our shoes, our abundance of food, our books, our medicines would be luxuries in many other countries.
I am thankful for my high school diploma, because in those years, I learned something many schools no longer teach.  I learned to be proud of this country.  I am proud of the degree in mariachi. because it reminds me people of any race can come here, without sacrificing their cultural pride.

In other parts of the world, being a different race means being a target of genocide.
This country isn't perfect.  Our history is rife with mistakes.  The politics of our country may leave us discouraged or disgusted, but individuals have the right to expose the flaws of our government.

In some countries, governments control access to information.
We can speak out against our leaders, without fear of retaliation.  Men and women are allowed a vote.

In many countries, the citizens have neither a voice, nor a vote.
If I had been educated today, I might be ashamed of America.  While there are certainly many shameful and regrettable things in our past, like slavery, our treatment of Native Americans, the bombing of Hiroshima, segregation, our economic policies, or some of our other military actions; this nation has done it's best to respect the worth of the individual.  We haven't always gotten it right, but no other country in the world has demonstrated a greater commitment to freedom and democracy for all people.
America isn't done making mistakes, but there isn't a place I'd rather live.  It is no small thing to be a woman who has opportunities and the right to make her own decisions in regards to her body, her family, and her future.  Each time I drive past the plot of land where my mother once lived, I am moved.   I am thankful for the opportunities America has given to me and to so many others.  For being a woman born in America, I am as grateful as those pilgrims were on that first Thanksgiving.
May God bless and preserve all the best things about America.