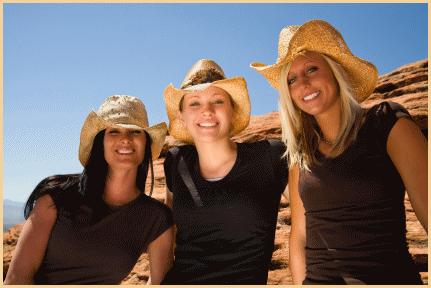 An e-mail from a close girlfriend asks if I've thought about writing on the subject of friendship.   The answer is on my hard drive, where there are several starts to blog posts on friendship.   The problem is every time I start writing about friendships, there is simply too much to write.  In other words, this is  probably the first of more to come on friendship.
To have close friends, we have to be willing to spend time getting to know each other.  The longer we know someone, the more we learn about them.  We are naturally attracted to people who are like us, because they are easier for us to understand.  Likewise, want to be around people who "get us".  But to have close friendships, we have to share a certain amount of information about ourselves.  The more we share, the more we risk rejection. Curiously, when we hide our true selves, it is difficult for others to get to know us.  In this way, our efforts to be liked, can defeat our efforts to make friends.
It takes only a few minutes to make a friend, but it takes hours to form a friendship. When we first make friends,our interactions are superficial.  When we find a something likable, or a measure of something on which we connect, we have an embryonic friendship.  Early on, the friendship is based on a very limited knowledge of the other person.  We may even classify our friends by what we associate with them–another soccer mom, one of the PTA gals, my church sister, my exercise buddy, or my shopping pal.
No matter where or how a friendship is born, its longevity is determined by several things.  Relationships are not self-sustaining.  They require a certain level of continued interaction, through which we get to know the other person and they get to know us–providing understanding, trust and comaraderie. A friendship based only on a shared interest, relies on our commitment to the activity to feed the friendship.  For instance, if you have a friend with whom you always workout, if you stop working out regularly, you probably won't continue to spend time with that friend.  On the other hand, when we take our friends out of the context by which we've known them we are developing a friendship that is no longer activity-based and one which is more likely to last.
The girlfriend who wrote the note to me was first a casual friend because we are neighbors. When we started power-walking together, we had hours to talk and get to know each other.   The friendship is now broad enough to leave the cul-de-sac for all kinds of adventures, because it is now based on more than the proximity of our houses.   We got along well-enough when we first met, but it took many hours to get to know each other enough to want to spend regular time together.
Investing time is essential to forging lasting friendships.  We make friends of various kinds, including (hopefully) the one we ultimately share with our life partner.  Even with a spouse, there is still a required investment of time, needed to feed the relationship.  It is not familiarity that breeds contempt, but our failure to continue to know and understand another person.  When we expect our relationships to be sustained by shared history or old memories, they grow stale, because there is nothing to keep them fresh.  It is for this reason that friends (or couples) need to continue to spend good times together, if they want to preserve their friendship.
When we have fun with a friend, we are seeing their best side.  When we relax with a friend, we are more open to an honest exchange of feelings.  The more time we spend, the better we know each other.  If you have ever had the experience of having to spend time with someone you didn't like, only to find out later that they weren't as bad as you'd initially thought, you can understand how spending time with someone can change one's impression or appreciation of another.  A person who seemed aloof, is discovered to be shy.  The person who seemed to be gruff, turns out to be a big softy.  Just as you are more than your best first impression, there is always more to a person than our initial impression.
It is no different in ongoing relationships.  While we may forge notions about who the other is based on past history or day-to-day interactions, we fail to allow for changes that occur in people over time.  Sometimes, even with people we've know a long time, we don't know them nearly as well as we think we do.  Our assumptions about the other person are bound to cause misunderstandings.  In this way, the lack of familiarity gives way to contempt.  If one or the other feels they have been misunderstood or wronged in some way, it can be difficult to restore the friendship.
Our shallowest relationships are the easiest, because it is easy to be good company for short periods of time.  The things that challenge us in our day-to-day lives, also challenge our relationships.  When problems arise, or when we feel friction, we are apt to avoid contact with the other, but this is a relationship-killer.  If we want long-lasting and worthwhile friendships we have to invest the time to continually refresh them.