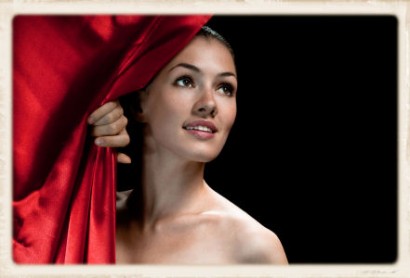 The genius behind de blog sends text for me to approve.  It's a short bio she's put together for some promotional purpose.  It tells a little about me and describes me as a wife & mother.  It sounds good enough, but the labels "wife" & "mother" make me bristle a bit.
I am fortunate and happy to be both, but the labels are too small.  In my head, I'm thinking whoever reads this  description, will assume de blog is another site offering cookie recipes, crafts ideas or cleaning tips from the world of domestic utopia.  Snooze-o-rama!
The truth is I could probably write a darn fine blog about that stuff, because it's a big part of my world, but it isn't who I am.  Being labeled "Wife" is okay, but I am so much more than just Beloved Soul Mate's counterpart.  The label "Mom" is the most prestigious title I've ever held, but it is only a description of a role I fill.
That isn't to diminish the scale or importance of either role.  Getting married was totally life changing, in a very good way.  It was the most monumental change I'd experienced since graduating out of my A-cup, but it was nothing in comparison to starting a family.  Whereas marriage had provided a sense of security, motherhood gave me a new sense of vulnerability.   Wife & mother were both life-changing modifications to my identity.
Life changes often come with labels…divorced, widowed, newly hired, recently fired, lottery winner, senior citizen or cancer victim.  I am fortunate to only have to contend with a few very desirable labels, yet I have a problem with them.  Sometimes we allow the roles we fill, to overshadow who we are.  When our roles or labels change, they may change what we do, but they shouldn't change who we are.  Changing roles can force us to reassess who we are, but we often wait until we are reminded nothing is forever, to finally do the things we've always wanted to do.
If you are a married, you are a wife because someone cast you as their romantic lead.  You were chosen, because someone thought you'd be perfect for the part.  Your YOU-ness was the single factor which beat out the competition.  That's absolutely fabulous, unless the show flops or your leading man bows out prematurely.  Maybe he has a heart attack, or maybe just a change of heart.  Maybe he decides to recast his family, and open a revival production of "Marriage" with a new leading lady.  At least motherhood is forever… sorta.
Motherhood is planned obsolescence at it's best.  If you are lucky, you'll raise children who will grow up and go away; to create the wonderful lives you dreamed for them.  Isn't that what you wanted?  You'll still feel like a mother, and you'll still be acting the role of mother, but while you were backstage, your role was changed from star to supporting actress.  You scramble for a new part, if you can muster a great deal of poise and grace, you'll land the role of  adored grandparent, instead of the part of the meddlesome mother-in-law.
End Act One.
After a divorce, an empty nest, an illness, or tragedy; we are forced to make peace with who we are.  For many, this is the catalyst to make changes they hadn't planned.  They may be spurred to do things they never thought they would, or could do.  This can provide the launching point of a new start or a completely different outlook.  What a shame, we wait until we are forced, to explore our capabilities.
Wives and mothers often put their own lives on hold, believing their sacrifices are in the best interest of their family, but there is a tendency to parent as if we are an extension of our childrens' lives.  The reality is they are an extension of ours.  Though taking care of others, can and should be rewarding, if we live only for those around us, we risk losing our sense of worth.  Living with regard for everyone's needs but your own, will cause you to not only to lose your identity, but also to become more-or-less invisible to those around you.  For this reason, those who give the most are often the least appreciated, as their generosity is taken for granted.
If there were ever a case for selfishness, this is it.  Being completely selfless can be detrimental to your well- being and that of those around you.  Not only will you cultivate a family who fails to show appreciation and gratitude, but you will likely become resentful as you suppress your own feelings and desires.  This isn't a suggestion that women should abandon their families or other responsibilities to go pleasure-seeking, but without interests and passions you will become very poor company.
When you are inspired to try new things, take risks,pursue your dreams, or explore your passions, you will inspire your offspring to do the same.  When you become exuberant, because you are feeding your own spirit, your family will enjoy the company of someone who is dynamic and exciting.  When you have interests, your significant-other will find you as interesting, as you were when he chose you.
For many women, the later phases of life are when all the good stuff happens,  but Act Two needn't be better than Act One.  Your  children will not love you more, because you never missed a PTA meeting or always produced the whitest whites.  You husband will not find you more intriguing because you never forget to fetch the dry cleaning.  Martyrdom is so NOT sexy.
It's your life and your script to write.  Don't wait until after intermission to make it worthwhile.
2 Responses to "Starring in The Performance of a Lifetime"