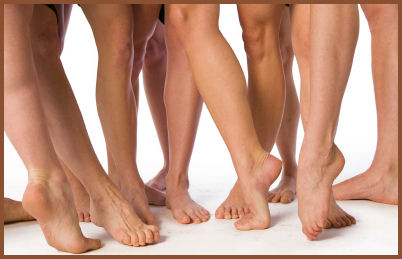 In my grandmother's lifetime, the cart was replaced with the car.  The coal-driven locomotive, was outmoded by airline transport and the television made the radio passé.  I think I'm starting to understand how she felt.
The skills of my first career became obsolete with the advent of the "personal computer" which was never very personal because it was driven by user-hostile batch files.
When I was growing up, music came on LPs, instead of CD's.  Movies came from theaters and and if we were watching movies at home, they were probably home-movies.
The rotary-dial phone of my childhood has been replaced by the cell phone I toss in my handbag.  The room-sized mainframe computers are outperformed by the netbook, which also fits in my purse, and of course, the newest phones do everything but windows–those square glass things in the house, not the operating system.
I've adjusted to and enjoyed the changes, but the latest are starting to make me wonder if this is how Grammy felt.
Apparently, I am now in just like the mothers who still wore stretch pants when everyone else started wearing jeans. The latest trends have people wearing clothes so tight they alleviate any mystery.  Despite this, I'm still wearing clothes which outline more than define, my panties still cover my cheeky parts, and [gasp]  I still wear hosiery.
Women hate hose, men love skin, these two factors have caused pantyhose to become all but obsolete.  I say all but obsolete, because every single drugstore and department store still sells them.  Apparently, only I and the more well-turned out members of the AARP are still buying them.  I've perfected the art of being fashionably late, but on this it seems I'm just FASHION-LATE.
Back  in the day, "panty" hose eliminated the panty line and also eliminated the garter belt.  The "panty-line" is another thing that has mostly become obsolete, and though the garter belt is enduringly sexy, wearing one is an enduring nuisance–just ask a drag queen. Having worn hose with garters, long before I wore panty hose, the elimination of gartered hose–is enough to make me loyal to pantyhose, but there is also the cosmetic advantage.
I had a great childhood and my legs bear testimony to climbing trees, riding bikes and learning how to roller skate.  I like a little bit of very sheer mesh smoothing out the scars left by those fond memories, and though I am a huge devotee of full-footal nudity–hose make high heels feel better. .
So a recent cute-dress-impulse-buy, had me trying to decide whether or not I'd continue to be a grandma, or get with the times.   Decided I was stepping out with the skin in all it's glory–shaved my legs extra carefully, and slathered on some lotion. The dress is hot, the heels are hot, and I am ready to do this, when the man in my life, enters the room and says, "Aren't you going to wear hose?"  Apparently, he is as old school as I am.  I admit, I was relieved.
That evening, I spent a good amount of time scrutinizing the bare legs on display.  The most polished women are still wearing hose–most of them corporate-types or professionals like lawyers or doctors.  However, there are many women with very imperfect legs displaying them as proudly as beauty queens.  If they can do it, I can.  Maybe next time.