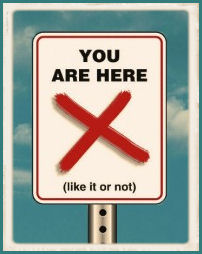 From the beginning, I hoped to write about all kinds of things, including the things people don't talk about.  I was committed to was a series called Bended Roads.  It was my intent to get people had been through bad stuff, to let other people know what it was like–in the hopes it would be helpful to others who felt alone in similar experiences and also to give empathy to those who couldn't relate.  Unfortunately, many of the difficult things we face come with a measure of shame–as if we are responsible for our own misfortune.  Because of this, putting these features together presented a greater challenge than I'd anticipated.
The courage of those who face the worst of life, and bounce back is only surpassed by the courage it takes to turn their own pain into hope for others, for this the individuals who have agreed to share their stories are worthy of admiration, for what they've endured and for their willingness to talk about it.
The first of the Bended Roads addresses something many face–depression.  Just as some people call every headache a migraine, some people call each day that challenges them depression.  Real depression can afflict people when everything is going great. For those who have never had the floor pulled out from under them by depression, they'll tell you there's more to it than just being bummed out.
The friend who wrote the following knows of what he speaks.  This former colleague, was a cheery individual always at the top of his game.  Until he told me his story, I never realized that he had successfully masked the despair and pain inside him.  In this first Bended Roads feature, he shares a bit of his experience after having climbed up from the depths of depression.
______________________________________________________________________________________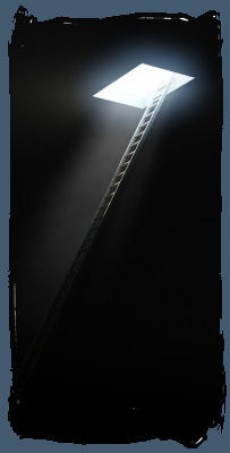 .
"This guy's walking down the street when he falls in a hole. The walls are so steep he can't get out. "A doctor passes by and the guy shouts up, 'Hey you. Can you help me out?' The doctor writes a prescription, throws it down in the hole and moves on."Then a priest comes along and the guy shouts up, 'Father, I'm down in this hole can you help me out?' The priest writes out a prayer, throws it down in the hole and moves on "Then a friend walks by, 'Hey, Joe, it's me can you help me out?' And the friend jumps in the hole. Our guy says, 'Are you stupid? Now we're both down here.' The friend says, 'Yeah, but I've been down here before and I know the way out.'"
I won't try to douse the fire.  I'll just say it: depression is real. The infliction is painful. The tragedy undeniable. It's acid to the soul. And yet…surprisingly…there's a way out from that state. Not all depression is the same. For some it's caused by the chemical imbalance. For others, such as myself, it was created by  external factors. Sometimes understanding the source of depression is like attempting to arrange the contents of one's vomit based type and/or size of debris after it's been expelled to recall what you ate and caused the disorder.
I had suffered with life-long depression for more than 30 years. The periods of my darkness were caused by external events in childhood that were never addressed, which festered without treatment, understanding or love. Over time, it culminated in a near-fatal conclusion.
In my own life there was no one source of depression, that kept reoccurring. It began with abuse as a child, which was not addressed.   It went untreated because I had not sought help…I couldn't.
For a snapshot of my background: I wasn't raised in a warm and loving home of parents and siblings. When one was in trouble: they were on their own.  If you had troubles in your life, you were liability and you were treated as such. Expressing one's feelings was not encouraged.  Support and love were not commonplace. I was conditioned to withhold my true feelings. Some families are like that; but, you really cannot call that family.
The abuse originated with an outsider; so, in my mind, when you cannot turn to anyone as a child, how can you seek help from others? I had no one to turn to for support, understanding or help – and I remained in that state for many years.
What develops is a twisted logical to the illogical; what occurred was a life of based upon feelings of fear and shame.
That's no life.
When other bad things happened over the years – it was a confirmation that life was bad and I was the only one  who had went through these things.  Yes, I know, that's untrue. We all have issues, but I had nothing to compare it to. I was never exposed to what others endured in their own lives. I kept myself distant from others so. I never got close to anyone. My own shame and aloofness was reciprocated. What people saw of me was a façade that allowed me to hide from the world. No one ventured to learn about me. I shared with no one the hurt, because of my shame and guilt. "If they only I knew…what they'd think of me…."
The fact is … I had little respect for others; I distrusted people based upon a bad experience and actions of others. I believed all people were insensitive and the source of all that was bad. Yet, like all things Human, I still held out an ounce a hope that there might be one or two who could be a source of good and hope.
I found more than one or two.
Let me take a step back and make this one point: one of the challenges with depression is that we think we are alone. That's a lie, which is borne from fear. When depression strikes, we become withdrawn. That's natural, but depression isn't something we can heal without help.  The only way to start on the way out of our holes is finding those who have been down there, too. Before things became terminal for me – perhaps out  of self-preservation – I opened myself to a couple of people and they responded with kindness, love and support. Healing begins when we seek help and when we learn the truth, that we are never alone.
Over time, others' told me their stories and troubles. From their experiences, I gained their advice and benefited from their wisdom. I listened and considered what they had to say to me. It was still up to me to heal my pains, but now I had the support of others who encouraged me with love and understanding.
I never knew there were people like that. In time, I learned the world is filled with such people – in abundance. They were always there. I just had to ask for help. More than three decades of suffering from various depression periods have ended. Their final toll was that I had lost everything from possessions to self-worth, but I what I gained in return covers those losses tenfold.
The healing continues this day, but the last of the debilitating depression is gone from my life. I confronted and dealt with the issues that needed to be addressed and sought the answers I required. Our lives are formed and shaped by our experiences, the good and the bad. Plain and simple. That's just the way it works. That's life rhythm.
We cannot let the fires of fear and shame consume us or extinguish our existence. If we are to confront our challenges and problems, we need to express the pain and seek the help of understanding. We need to be ourselves at all times and we need to be willing to show our emotional wounds. It's the best way to begin the healing.
Believe me when I say, "I've been down here before and I know the way out."
Written by a friend of de blog