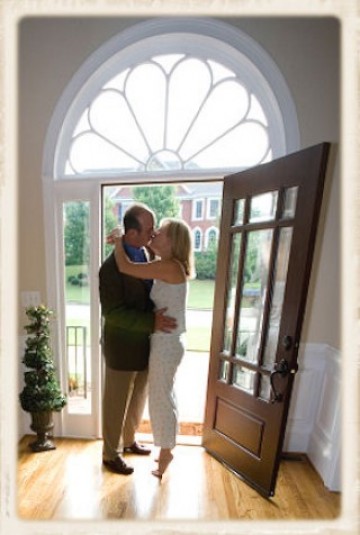 Our sense of value is a prime factor in how we move through our lives.  It is a key determiner of what we can accomplish. It affects the way we interact with others.  It colors our relationships.
Feeling valued is essential to our well-being.  Those who feel valued by their partner, will strive to demonstrate their value.  Those who feel devalued cannot.  For this reason, it is nearly impossible to have healthy relationship with someone whose sense of self has been greatly diminished.  A good relationship can help to restore a person whose self worth is damaged, but it is very difficult to heal an internal wound from the outside.
Some time back, I remember hearing somebody's new finding regarding where men and women get the validation that provides the biggest part of their sense of worth.  I wish I knew the source now, but having giving it much thought, I recently concluded the idea was valid, but not original.
The expert reported that women received most of their validation from their relationships.  Not any  big surprise there, eh?  Women want to be loved, needed, admired and desired.  However I was surprised to learn that men derive most of theirs from their careers & accomplishments.  Men need to feel capable, competent, strong, and respected.
So as women look to their partners, family and friends for their sense of validation; men are looking to something that is largely inanimate.  There is some irony here.  As women try to gather people around them, men tend to be looking outside the home for the things that fortify them.  Is it any wonder that the work-aholic husband has become a cliché?
In observing the people around me over many years, I am convinced that the most confident and self-assured men, are those who have a sense of having accomplished something worthwhile.  Sometimes it is career, sometime it is something that just makes them know they have the stuff men should  have.  Conversely, the most dynamic women I know are the ones who have succeeded in surrounding themselves with meaningful relationships.  For some, that circle is inside the home or family, for others it is a network of girlfriends, associates or other acquaintances by whom their spirit is fed.
If this idea seems to simplistic, consider the devastating effects of a prolonged period of unemployment on a man or the way a woman can be affected by a damaged relationship.  Both are mere bumps in the long road of life, yet either can cause an extended period of self-doubt and anguish that can be immobilizing.
Though I don't remember where I heard this information, I do I remember when I heard it–sometime around 1991.  I mention this, only to say, I've had a few years to think about it. Based on the empirical evidence, I have to conclude the finding valid, but if it was considered a "new finding" the person who published it should return the grant money that funded the research.
This past week, it occurred to me that there is a Biblical corollary.  Not preaching here folks, but remember the part where men are instructed to love their wives, but women are instructed to respect?  I'm just saying.
Whether or not, you subscribe to the ideas put forth in The Bible, here is another one from that book you can embrace.  Wise guy Solomon said there was nothing new under the sun.   He was mostly right, except for stuff like Lady Gaga, the iPad or the new line of Kotex products that look like party favors???
Deb's Note:  New line of Kotex to be featured soon on debuts!
6 Responses to "Net Worth"