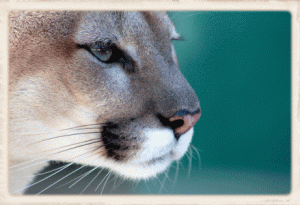 Over the past few months, I didn't have the luxury of reading for pure enjoyment, because the time ordinarily spent, was taken up with other reading.   In an attempt to reestablish my reading-for-pleasure habit, I combed my bookshelf for an easy read.  First book chosen,  was about the psychology of happiness.  Not bad.  Not great.  Not very engrossing.  It was informative, mostly asserting that some people are happier than others.  (242 pages to tell me this?)  I'd already come to that conclusion, and since I'm pretty happy, it wasn't very helpful.
After putting that book aside, I spied another title that seemed a sure-thing–Extraordinary Sex Now.
I chose this book with same kind of discrimination, I employ with almost every other book I buy–in other words, none.  About 70% of the titles I read are thrift store-born whims.  This particular book seemed a better-than-average value.  $1.50 for extraordinary sex???  How could I possibly go wrong?????
Just finished it.  It was about as helpful as the book on happiness–mostly an extraordinary waste of time.  Apologies to the author, but this book is about having what I would consider ordinary sex.  By ordinary, I mean sex, in which dysfunction does not play a hindering role.  It was closer to duller sessions of marriage counseling, than it was to inspiration for extraordinary intimacy.
The book suggested that my partner and I would more-or-less fit in one of four animal categories; lion, otter, bear, or bee.  Near as I can tell, I'm a lion.  No, I think I'm an otter.  Wait, maybe I'm an otter with lion traits–or a lion with otter tendencies.  It was easier to figure out what I wasn't, than what I was, and it started me thinking about another animal-type that I'm not—the Cougar.
The Cougarrific lifestyle has become very trendy.  I'm not in the dating scene, but even if I were, I think it's safe to say I have NO cougar tendencies.   I have a couple of girlfriends who are seeing younger men.  If it works for them, I'm all for it, but in general, I'm not a fan of the older woman/younger man dynamic.
Call me old-fashioned, but to me, it smacks of mother/son.  Women can't help but nurture, which is great, but when it turns parental, it seems like dysfunction.  This isn't always true, but I've seen many examples of the older woman/younger man relationship falling into that pattern.  To me a guy who partners with someone who "mothers" him, just doesn't seem very manly.
I think in most cases, the Cougar "thing" is usually about Stella getting her groove back.  It's about having a good time and feeling desired.  In those instances, I'd say it's more a therapeutic stop-gap, than a real partnership.
A guy friend suggested to me, that the trend was the response of more liberated and less inhibited mature women who weren't ready to stop living.  Some of these women, upon finding themselves available at later ages, also discover the men in their own age group are settling down.  It seems that after a certain age, many men begin starting to enjoy nesting & resting, more than going for the gusto; and too many of them seem to prefer weekends with the remote to weekends in remote locales.
In an era when women are enjoying more freedom, more economic independence and are better able to keep themselves feeling attractive, fit, and vital; the desire to be desired and fulfilled is larger than it was for previous generations.  Not only that, but today's woman is more sexual than ever, causing many to crave physically fulfilling relationships.   Who wouldn't?
Still, even when I was  much younger, I wanted  a man of a certain maturity–a man, not a guy who was still trying to become one.  I remember too well, the insecurities and unsure qualities of  20-something guys.  Been there.  Done that.  No thanks.  For me, there isn't anything more attractive than a man with his own well-defined sense of self.
That aside, there are other reasons it wouldn't work for me.  Trying to imagine it, I'm seeing how even a casual  dinner date might be problematic.
Sitting across a table listening to the conversation of a man who has been through some stuff, seems like a more interesting evening, than having to listen to the idealism of a man with limited life-experience.  Even if dinner wasn't tediously boring, there would be the matter of the check.  It's been years since I've picked up my own tab–except with girlfriends.  If I were with a younger man, I might have to.  I might be old enough to be a Cougar, but I might also be too old to want to remember how to calculate a tip.  Even if I felt differently, if we couldn't get through dinner, there probably wouldn't be much chance of things going further.
So to all the Cougar gals—-girrrrrl, your boyfriend looks good.  Rrrrrl!  There is nothing as visually delightful as the unspoiled beauty of youth, but it's nothing compared to the assured, seasoned attractiveness men acquire with time.   So, while you may catch me watching one of those young bucks walking past, for this lioness, there's still something about an old stag.
_____________________________
1.  Scandling, Sandra R. (1998) Extraordinary Sex Now: A Couples Guide to Intimacy
Doubleday.
Deb's note: Our country was built with the foundational ideal that happiness is worth pursuing.  Though I can't recommend the book mentioned above, if you're committed to being happy,  I encourage you to read Dennis Prager's book "Happiness is a Serious Problem".  It's cheap, easy to read, readily available, AND it's chock full of life-changing goodness!
23 Responses to "Meeeeeoooooooow . . . wow!"